Coronavirus: UK's wildflowers could see best summer for years due to lockdown, conservation charity says
Decreased maintenance of unassuming roadside verges could see British countryside flourish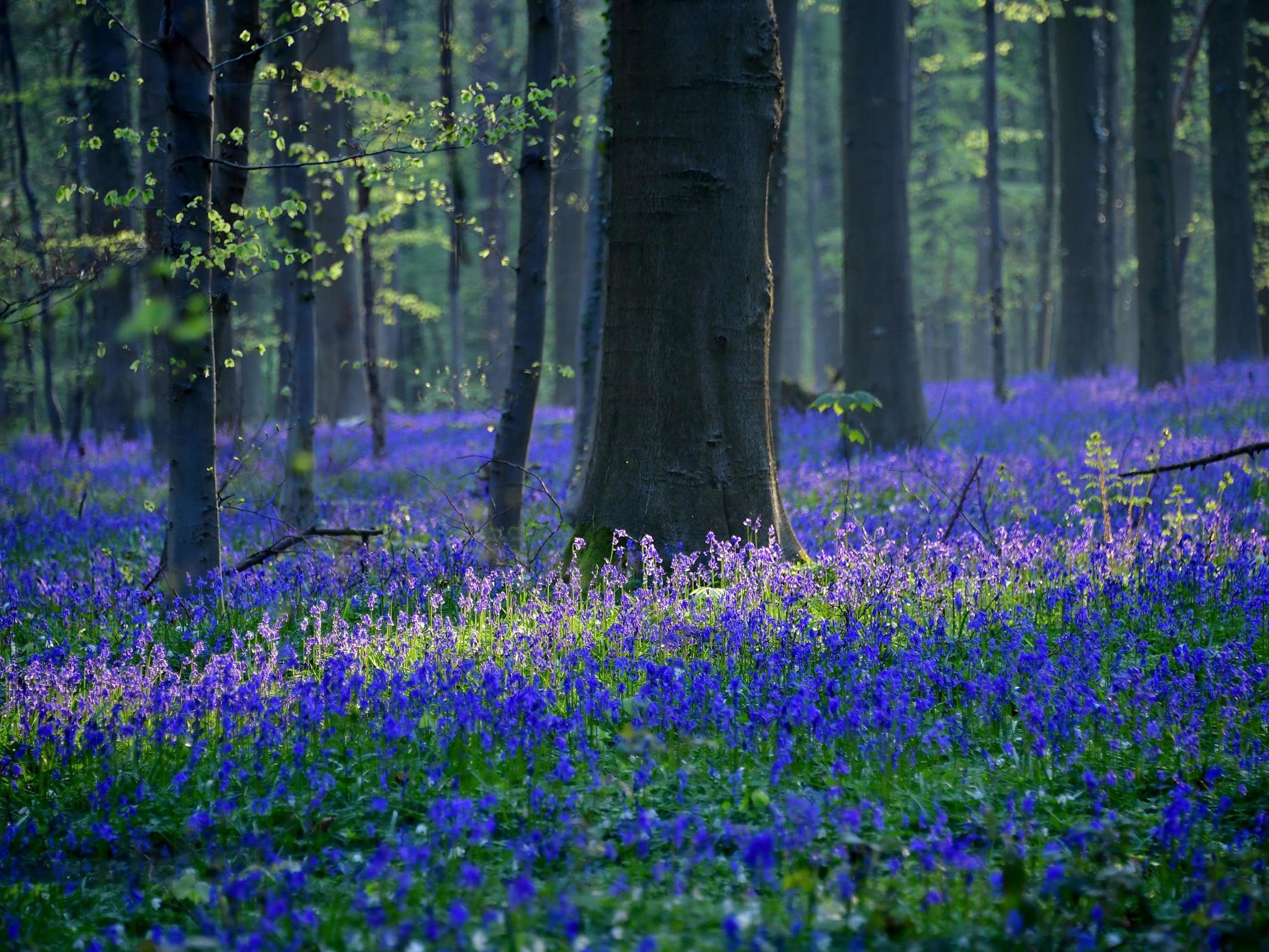 Rare wildflowers and the wildlife dependent upon them for survival – such as bees, bats and butterflies – could have their best summer for years as a result of the UK's coronavirus lockdown, according to a leading conservation charity.
With some cash-strapped and understaffed councils choosing to stop mowing roadside verges, some of Britain's most at-risk flowers could finally be given a respite after years of damaging maintenance.
More than 700 species of plant – nearly 45 per cent of the UK's total flora – exist on road verges, which take up nearly three times as many acres as surviving species-rich grassland, according to botanists at Plantlife.
Oxeye daisies, harebells, wild carrot, white campion and field scabious and are among those which have sought refuge from Britain's intensively farmed countryside on verges – but they are now in decline there also, the botanists said.
Councils' efforts to keep verges looking tidy often result in frequent over-cutting during species' peak flowering season, undermining the vital conservation role played by these unassuming green spaces.
The nitrogen from the cuttings left behind – and from road traffic, which has fallen to levels not seen since the 1950s as a result of coronavirus – can also cause additional harm to biodiversity, allowing nitrogen-guzzling species like nettles, hogweed and hemlock to take over.
But councils in Lincolnshire, Flintshire, Wigan, Newcastle and Norfolk have already paused or scaled back their usual mowing operations in recent weeks, local reports suggest.
In each case coronavirus was cited as a reason for the decision, often as a result of budget limitations and the high proportion of staff who are either suffering with Covid-19 or self-isolating.
"In these incredibly challenging times and as horizons inevitably narrow, the wild flowers appearing on our waysides and road verges are an uplifting sight, contributing significantly to our wellbeing" says Dr Trevor Dines, Plantlife's botanical specialist.
"An unintended but understandable consequence of lockdown may be reduced mowing that has the potential to benefit wild plants and the bees, butterflies, birds, bats and bugs that depend on them for survival."
Mr Dines told The Independent that one hectare of flower-rich road verge can produce 60kg of nectar sugar – which he said was enough to support more than six million honeybees.
He added: "For too long, scalping verges in the pursuit of neatness has been flattening wild plant communities. When verges are cut early in spring – sometimes as early as April – most flowers just don't stand a chance.
"Summer has been disappearing from verges as colourful flowers cannot set seed before the mowers strike.
"Electrifying orchids including early purple, bee, and pyramidal orchids, that once used light up many verges, are now hard to spot as early cutting has ripped through their seed pods before they can ripen. Felled before their prime, their promise has been left to rot on the verge."
Plantlife has campaigned for years for verges to be cut less often, and nearly 90,000 people have signed their petition urging councils to adopt their guidelines for less intrusive road verge management.​
Some local authorities, like Dorset, had already changed their practices to cut less often and later in the year.
"Verges are the last remaining habitats for some incredibly rare flowers like wood calamint" says Kate Petty, Plantlife's road verge campaign manager.
"We must redouble our efforts to save and protect these under-appreciated, yet abundant, strips. Thankfully the fix is startlingly straightforward: simply cutting verges less and later will save plants, money and reduce emissions.
"We need to rewild ourselves and accept nature's wonderful 'messiness'".
Join our commenting forum
Join thought-provoking conversations, follow other Independent readers and see their replies