More than 70 crocodiles on the loose after rainstorms in China
Seven people have died in landslides in past two days as heavy rains continue to wreak havoc in China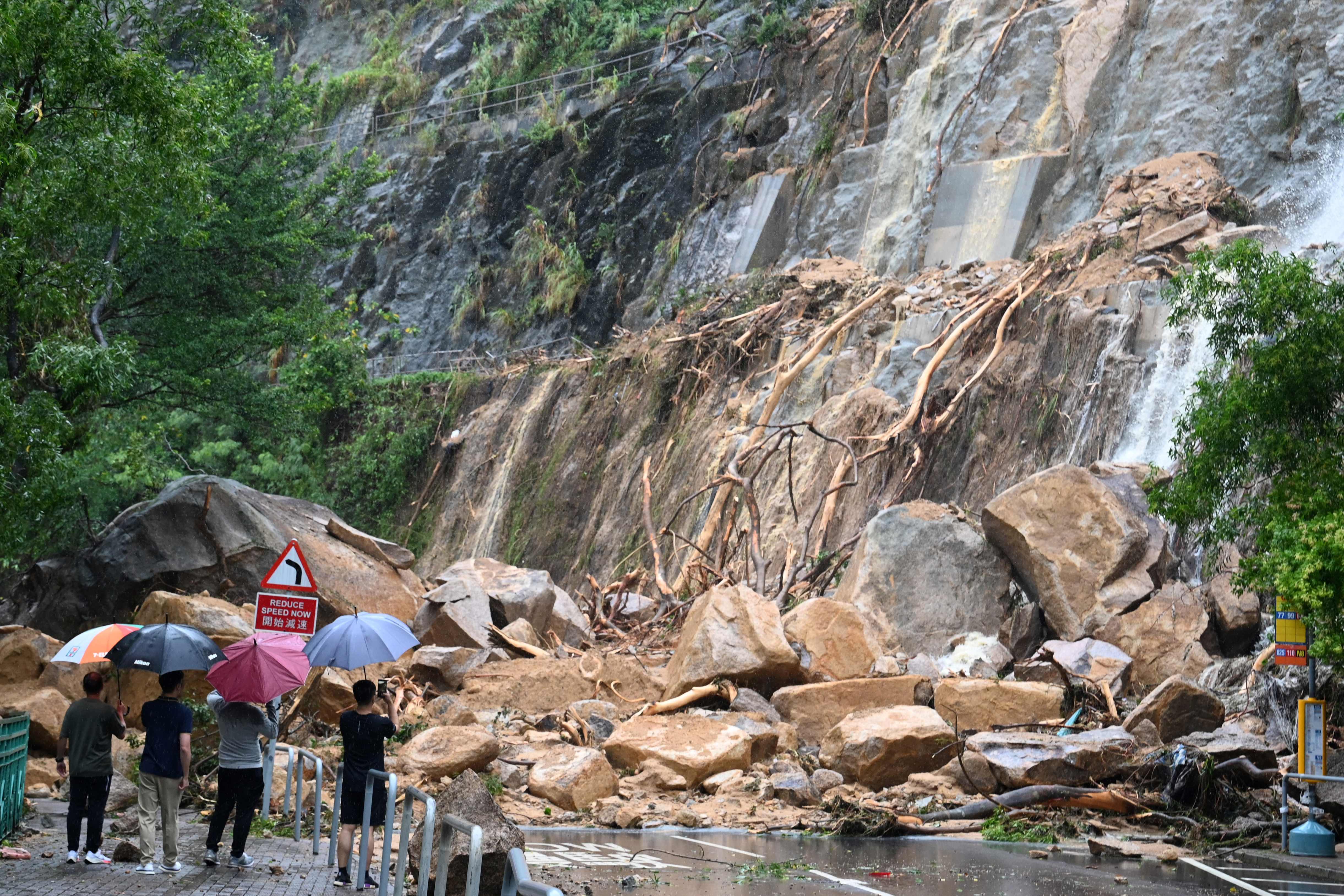 Nearly 70 adult crocodiles have escaped a farm after rainstorms battered southern China, authorities have warned.
Heavy rain has wreaked havoc in southern China and killed at least seven people amid record rainfall across the region.
In the middle of the devastation, authorities in Maoming, a city near the coast in western Guangdong province, have warned residents to stay at home as over 70 crocodiles are roaming across the city, according to Chinese media reports.
An emergency official was quoted as saying that 69 adult crocodiles and six juveniles had escaped. Some have been captured, but the operation is difficult because of the depth of a lake they are in, the media reports said.
No injuries have been reported so far and there is no update yet on how many crocodiles have been captured.
Days of relentless rain from the remnants of former Typhoon Haikui have caused more than 100 landslides in China, trapping about 1,360 residents in floodwater.
Heavy rains continued in the region on Sunday and Monday, triggering several landslides further west, said state media.
Seven people died and three are missing in the city of Yulin in the Guangxi region, the official Xinhua News Agency reported.
Further south near the coast, Beihai city was inundated by widespread downpour. Rescuers were seen treading thigh-deep in waterlogged areas evacuating residents in boats.
The city's observatory raised its storm warning to the highest in a four-tier alert system after more than 101mm (4 inches) rain poured in a three-hour period on Tuesday morning, and flagged risks of flash floods, geological disasters and waterlogging in urban and rural areas.
Typhoon Haikui hit southern China eight days ago and has since been downgraded to a tropical storm, but unrelenting rain continues to deluge southwestern Guangxi.
The rains last week caused flash floods in Hong Kong, killing two people.
Additional reporting by agencies
Join our commenting forum
Join thought-provoking conversations, follow other Independent readers and see their replies