Cuadrilla PR man admits George Osborne's shale gas revolution won't cut energy bills
Plan to drive down prices will have 'basically insignificant' impact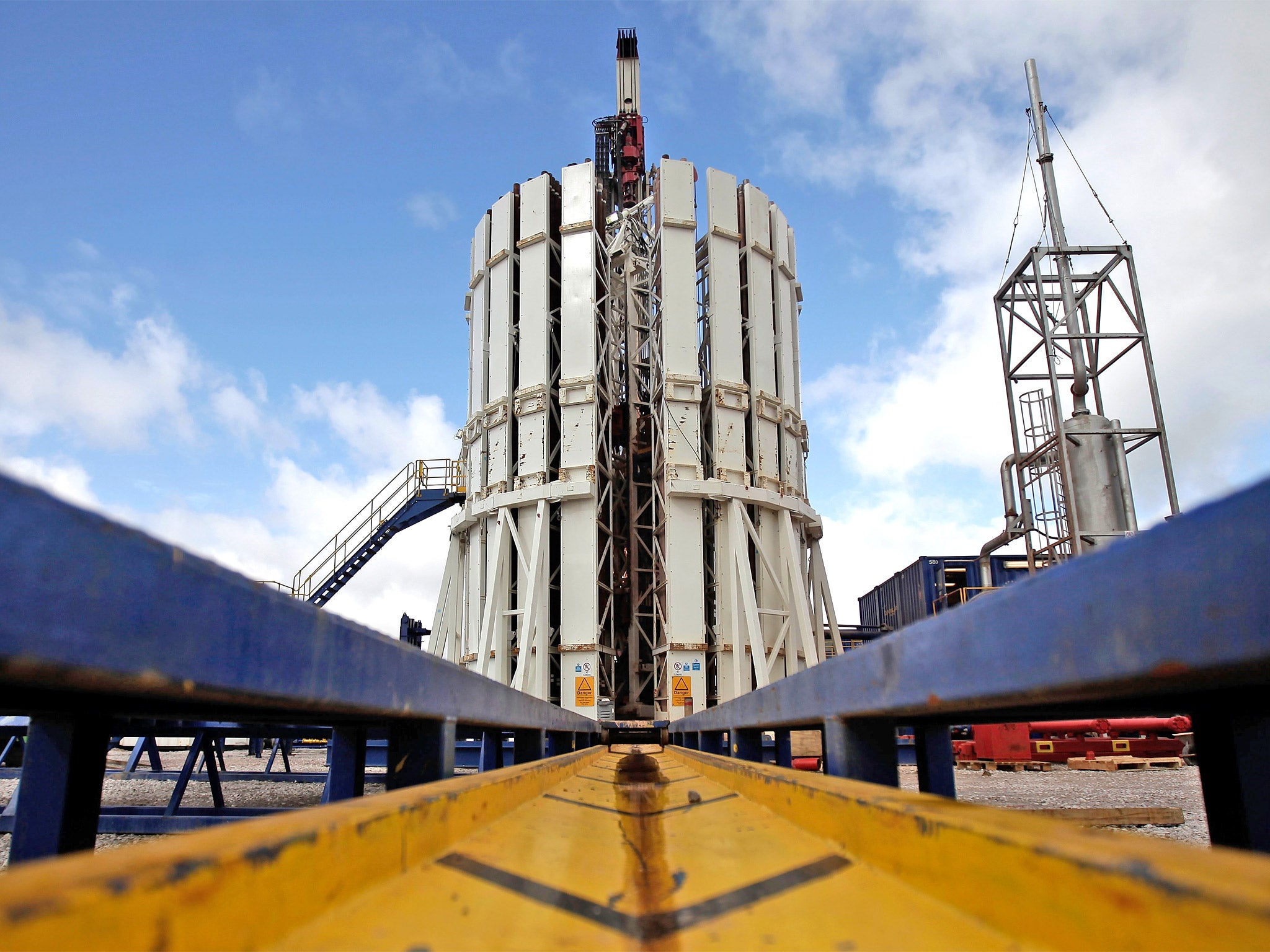 George Osborne's plan to drive down energy prices through a shale gas revolution was dealt a blow when Britain's sole active shale gas producer said that even a boom would have a "basically insignificant" impact on prices.
At a meeting for concerned residents at a potential fracking site in West Sussex, a Cuadrilla representative was asked to comment on whether shale gas could drive down customers' energy bills.
"We've done an analysis and it's a very small…at the most it's a very small percentage…basically insignificant," said Mark Linder, a public relations executive at Bell Pottinger who is also responsible for Cuadrilla's corporate development.
His comments, made to Greenpeace at the meeting, contradict Cuadrilla's public statements which hold out the prospect of notable energy bill reductions, without promising them.
Giving evidence in Parliament in 2011, Cuadrilla said that shale "has the potential to lower natural gas prices (tending to reduce electricity prices". The company's website also says shale has "the potential..to lower gas prices".
Meanwhile, the research that Mr Linder said demonstrated shale's negligible impact on price, is presented quite differently in Cuadrilla's press release on its findings.
The report, by the Poyry consultancy, estimates that if shale gas production booms in the 2020s it will cut gas and electricity prices by between 2 and 4 per cent.
"According to Poyry, Lancashire shale gas production could also reduce the country's wholesale gas and electricity prices by as much as 4 per cent between 2014 and 2035, which corresponds to an average saving of £810m/year," said the release by Cuadrilla, which is chaired by former BP chief executive Lord Browne.
Mr Linder's blunt assertions also contradict statements made by the chancellor and the prime minister earlier this year.
Mr Osborne said "I want Britain to tap into new sources of low-cost energy such as shale gas".
Meanwhile, Mr Cameron has said: "We should take part in fracking because this might be a revolution and if we ignored it completely we could be giving our economy much higher energy prices than would otherwise be necessary."
A Company spokesman said: "Cuadrilla's never said it [shale] will bring down prices…We don't think it will bring down prices, although it does have the potential to."
"Security of supply is the issue. We import a large part of the gas we use at the moment. It's also about tax revenue, we will make a massive contribution there," he added.
Shale gas is produced using the highly controversial practice of fracking, which releases the hydrocarbon by blasting a mixture of sand, chemicals and water into the rock. The practice produces methane and has been linked to water pollution. It was temporarily banned in the UK after the country's first fracking activity - carried out by Cuadrilla near Blackpool - was found to have caused two notable earthquakes.
However, the government has decided to allow fracking to resume, provided that it is done under close supervision, and the chancellor has placed shale gas at the heart of Britain's energy strategy.
Mr Linder, whose comments were first reported by Private Eye, also gave an assessment of the various threats linked to fracking in his conversation with Greenpeace.
"There are issues that are phantom issues, like the seismicity issue. It's got a lot of press, but it's not such a big deal. The methane emission thing gets a lot of press but when you're using modern capturing techniques it's not a big deal," he said.
"Well integrity is a big issue…Do you design the wells so they're absolutely not going to have contamination? That's a reasonable issue to hammer on. Traffic is an issue. I was just up in Lancashire looking at different sites the other day…these little roads and you have to be sensible about it," he added.
Mr Linder declined to comment.
Join our commenting forum
Join thought-provoking conversations, follow other Independent readers and see their replies