Daddy long-legs set to venture indoors after thriving in the warm autumn weather
This year's weather has created the perfect conditions for many insects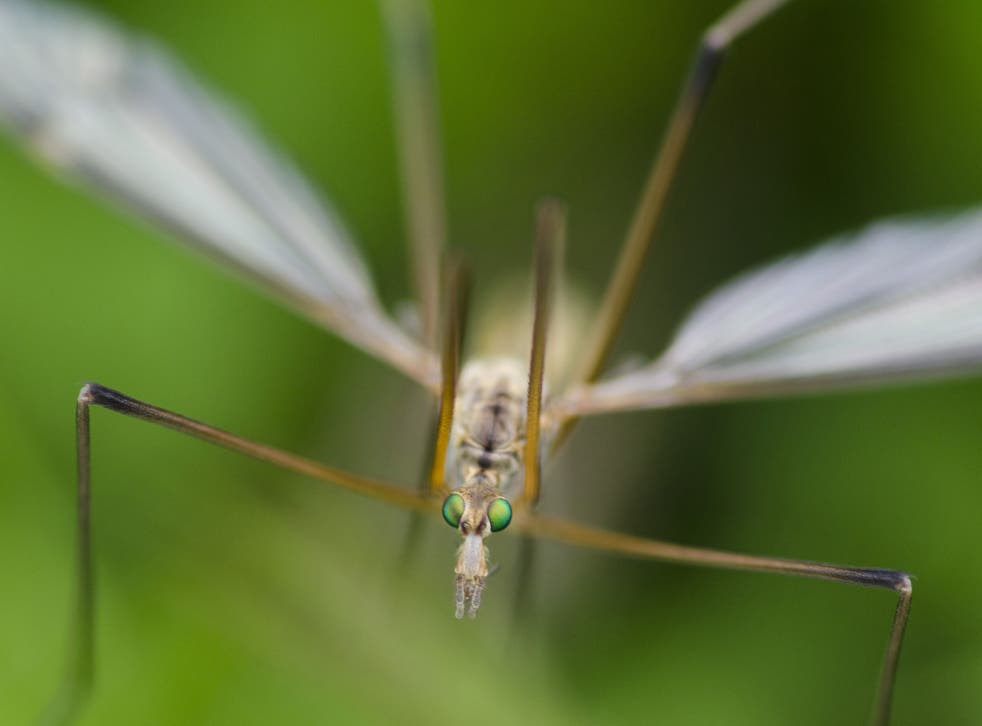 Those who dread autumn because of the creepy-crawlies the season tempt indoors better brace themselves for a crane fly invasion prompted by the warm weather.
A combination of the recent climate and oncoming cooler nights means that the insects, commonly known as the daddy-long-legs, will venture indoors for shelter and to mate.
Read more
Entomologist Barry Warrington told The Telegraph that the UK is in the midst of a "bumper year" for the creatures because of the pleasant weather.
Explaining that they are best suited to warmer conditions and are out "earlier than usual this year" he added: "It has not been as cold, there is a lot more for them to prey on."
"People will start to see them even more in the last couple of weeks as they head indoors for warmth, shelter and to find a mate," he said.
Graeme Skinner, managing director at ecology specialist, Naturally Wild, told MailOnline that all insects have benefited from the weather this the year.
"The mild winter we had last year has had a long term effect - a lot of animals that would usually be curtailed by the cold weather simply aren't."
He added that while some people don't appreciate the presence of insects, birds love them.
"Birds at this time of year are trying to fatten up for that people think might be a bad winter, so it is good for them to have plenty to eat," he said.
The generally nocturnal creatures, also called tipula paludosa, are most often seen in autumn evenings, but can be spotted throughout the year, according to the RSPB.
While crane flies are more likely to harm themselves, as their flimsy legs often break off, their larvae feed on plant roots and can seriously damage crops.
Join our new commenting forum
Join thought-provoking conversations, follow other Independent readers and see their replies