Delhi bans half its cars each day as court rules the capital is 'like a gas chamber'
The new traffic system was dismissed as 'not comprehensive' by the city's high court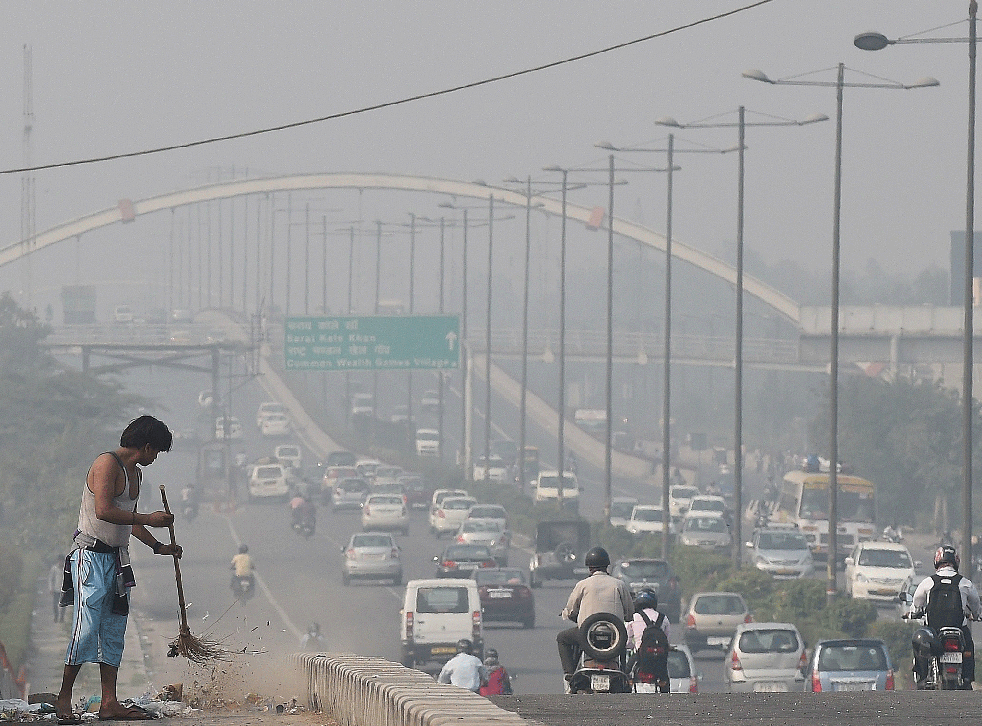 The number of cars driving each day in Delhi will be halved after the capital's high court ruled it was like "living in a gas chamber" in the city.
In what the India Times has called a "bizarre solution" to air pollution, Delhi's government decreed that vehicles would only be allowed to drive on alternate days depending on their number plate.
Those ending in even numbers will all drive on one day, while those ending in odd numbers will all drive on the other, in measures due to come into force on 1 January.
The ruling is one of several measures being taken by Arvind Kejriwal, the anti-corruption activist and chief minister of Delhi, to tackle rising pollution in the capital.
Yet the Delhi High Court said the action plans from the environment ministry to address the "alarming" levels of dust particles and emissions were inadequate.
It said the plans were "not comprehensive" because they did not contain specific responsibilities for each authority nor a timeline for carrying them out, the Times of India reported.
The court said that in addition to the new traffic measures, no buildings should be constructed without a dust-impact assessment and leaves and garbage should not be burned.
Mr Kejriwal, whose self-founded Aam Aadmi Party (meaning "common man") was voted in by a majority of the capital's poor, called an emergency meeting in response.
The judges now expect a "time-bound action plan" from his government by 21 December.
High air pollution levels across the UK

Show all 7
Other cities around the world have been accused of not doing enough to tackle air toxicity problems.
Thinktank Policy Exchange and King's College London revealed nearly one in four school children were being forced to breathe air that breached EU legal limits in the UK capital.
Another city to try the odd-even number plate system as a way to reduce daily road emissions was Beijing, which initially trialled it during the 2008 Olympics.
The measure in Delhi will not include public transport.
Join our new commenting forum
Join thought-provoking conversations, follow other Independent readers and see their replies