Donald Trump accused of breaking law by removing greenhouse gas emission data from US government website
Campaigners claim there is a legal requirement to publish information about carbon emissions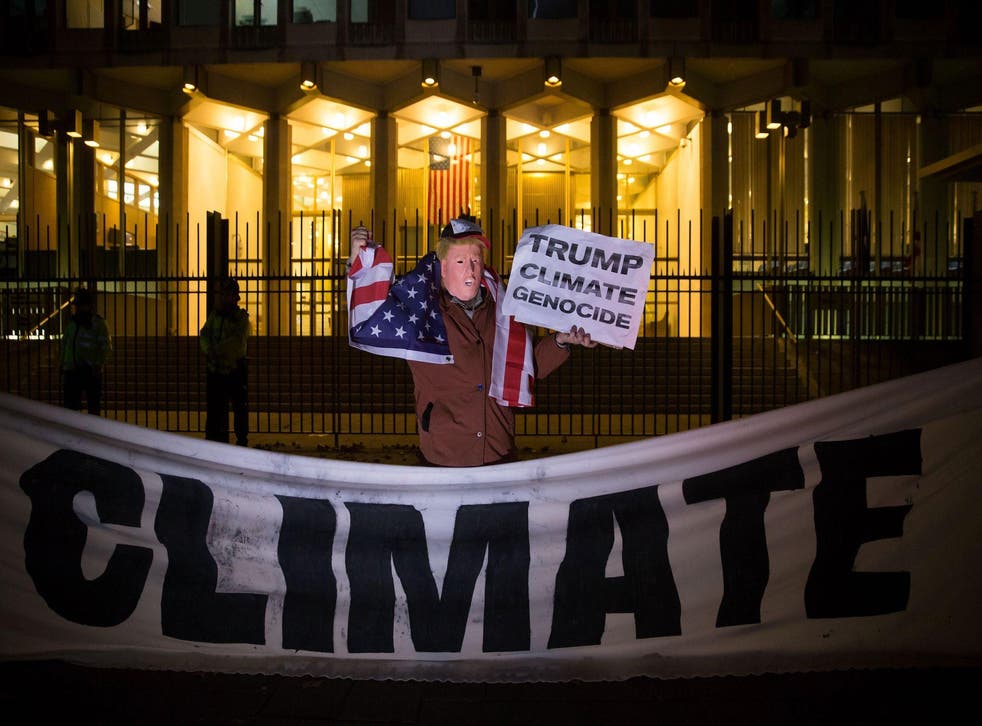 The Trump administration broke US law when it ordered information about carbon emissions to be removed from the Environmental Protection Agency's website, a leading environmental campaigner has claimed.
David Doniger, director of the Natural Resources Defence Council's climate and clean air programme, said a law passed by Congress in 2008 required the EPA to make emissions by individual power plants and other major producers of greenhouse gases publicly available.
Information about global warming has been removed from the White House's website and EPA staff have been told to remove its webpage on climate change, which contains links to scientific research, along with details about carbon emissions.
And there appears to be a much wider bid to stop government officials from talking about climate change, with a Twitter ban even imposed on some staff.
But Mr Doniger said the decision to remove emissions data violated the 2008 Omnibus Appropriations Act.
Writing on Twitter, he said: "Congress passed [a] *law* ordering EPA to collect and make public facility by facility greenhouse gas emission data. Now Trump-ists order it deleted.
"Deleting these pages breaks 2008 Omnibus Approps law that requires EPA to keep a public registry of plant-by-plant greenhouse gas emissions data.
"Greenhouse gas reporting requirements are permanent law, not just a one-year item."
The ban on EPA staff communicating with the press and public was described as "chilling" by the World Resources Institute think tank.
And the American Association for the Advancement of Science (AAAS) issued a statement, saying: "Censorship, intimidation, or other restriction on the freedom of scientists employed or funded by governmental organisations to communicate their unclassified scientific findings and assessments not only to each other but also to policymakers and to the public is inimical to the advance of science and its appropriate application in the policy domain."
Join our new commenting forum
Join thought-provoking conversations, follow other Independent readers and see their replies