Trump administration's censorship of climate change should 'send chill down your spine', top scientist warns
Energy Department official asks scientists to remove references to global warming from research proposals to confirm with the President's views on the subject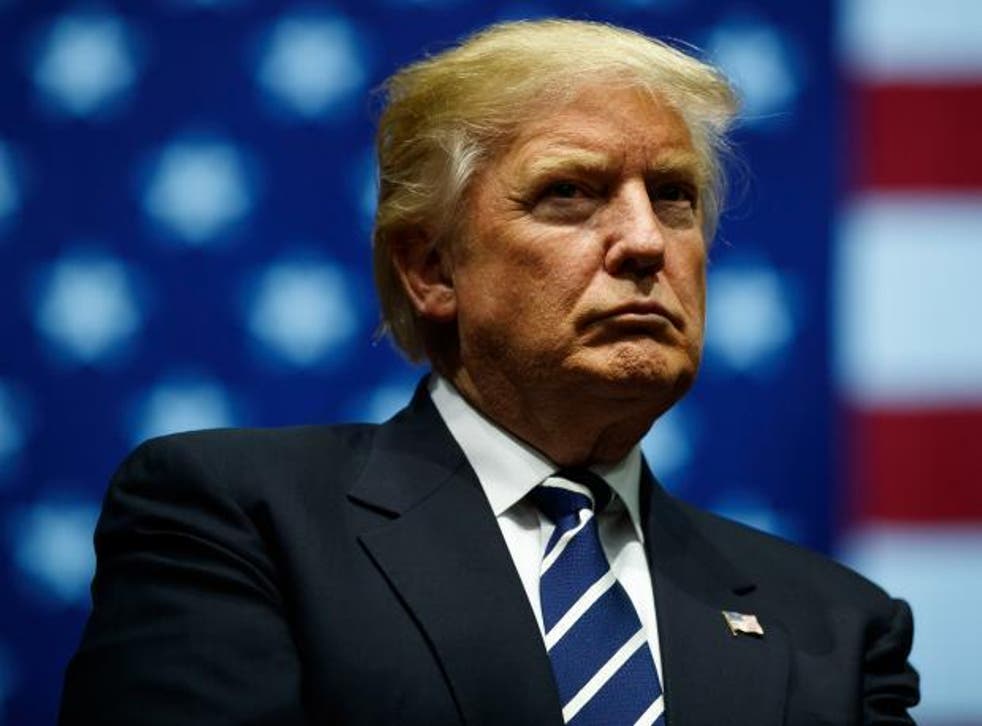 The US Energy Department has been asking scientists to remove the words "climate change" and "global warming" from research proposals in a censorship row that one leading climatologist said should "send a chill down your spine".
Professor Jennifer Bowen, of Northeastern University in Boston, was told in July that she and a colleague had been awarded funding to study whether the degradation of salt marshes would cause the release of large amounts of carbon dioxide.
However she revealed on social media that she was then sent a message by an Energy Department official asking for a reference to climate change in their proposal to be removed.
"I am writing regarding your recently approved FICUS proposal … I have been asked to contact you to update the wording in your proposal abstract to remove words such as 'global warming' or 'climate change'," the official wrote.
"This is being asked as we have to meet the President's budget language restrictions and don't want to make any changes without your knowledge or consent.
"Below is the current wording for your abstract – at your next convenience, will you kindly revise the wording and send back to me as soon as you can? That way we can update our website."
The abstract described how salt marshes absorb much larger amounts of carbon from the atmosphere than their "terrestrial counterparts" because organic material does not decompose as easily in salt water.
However the addition of nitrate, a form of fertiliser, to salt marshes stimulates decomposition. The resulting degradation reduces salt marshes' ability to store carbon and "may also release this carbon as carbon dioxide, contributing to greenhouse gas release and climate change in unknown ways…" the proposal said.
"The question that remains is, can the addition of nitrate in deep salt marsh sediments that capture 3,000 years of stored carbon, also stimulate decomposition, or is the organic matter simply too recalcitrant for microbes to use?" it added.
Professor Bowen agreed to make the change, telling the official she had understood she was "just doing your job, so I will refrain from comment".
"I redacted the offensive clause," she added.
The revised abstract said "may also release this carbon as carbon dioxide, contributing to greenhouse gas release in unknown ways".
10 photographs to show to anyone who doesn't believe in climate change

Show all 10
Energy Department spokeswoman Shaylyn Hynes told the journal Nature that "there is no departmental-wide policy banning the term 'climate change' from being used in Department of Energy materials", but declined to answer other more specific questions.
A leading climatologist, Professor Michael Mann of Pennsylvania State University, tweeted about the controversy: "Hey American Scientists. This should send a chill down your spine."
And Dr Yana Weinstein, co-founder of education research group The Learning Scientists, tweeted: "This is what censorship looks like."
Nature reported that another researcher, Scott Saleska, of the University of Arizona in Tucson, had also been asked to remove references to climate change from a research proposal about the effects of decomposing plant material on permafrost.

Join our new commenting forum
Join thought-provoking conversations, follow other Independent readers and see their replies