Donald Trump urged to ditch his climate change denial by 630 major firms who warn it 'puts American prosperity at risk'
'We want the US economy to be energy efficient and powered by low-carbon energy'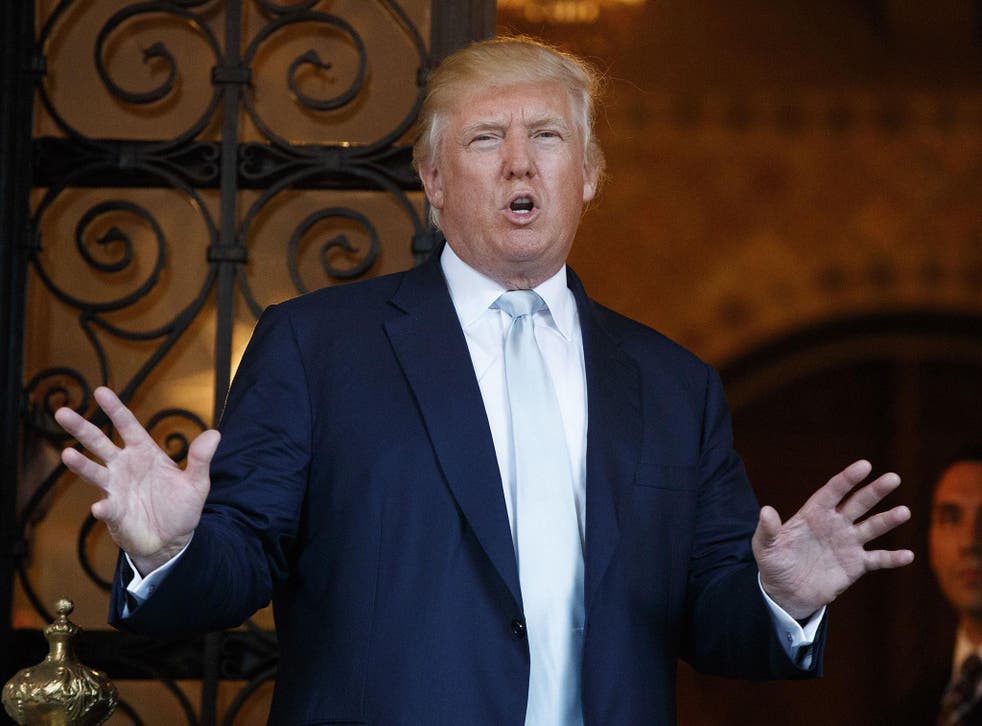 More than 630 companies and investors have called on Donald Trump and the Republican-dominated Congress to continue the move to a low-carbon economy, warning that failing to do so would "put American prosperity at risk".
The US President-elect has talked about scrapping the United States' international commitments to tackle global warming, such as the Paris Agreement, dismissed climate change as a hoax, and appointed a string of climate science deniers to senior positions in his administration.
His election has been described as a "very big challenge" to the world's efforts to address the problem by UK Climate Change Minister Nick Hurd.
In a joint statement, leading companies, such as Johnson & Johnson, General Mills, Kellogg's, General Mills, Hewlett Packard Enterprise and Unilever, appealed to Mr Trump to reconsider his apparent views.
"We want the US economy to be energy efficient and powered by low-carbon energy," they said.
"Cost-effective and innovative solutions can help us achieve these objectives. Failure to build a low-carbon economy puts American prosperity at risk.
"But the right action now will create jobs and boost US competitiveness."
More than 530 companies, which collectively have revenues amounting to nearly $1.15 trillion (about £950bn) a year and employ about 1.8 million people, signed the statement.
The 100 investors include the New York State Common Retirement Fund, the California State Teachers Retirement System and other firms that manage assets worth more than $2 trillion.
Trump comments on Paris Climate deal
Anna Walker, senior director of global policy and advocacy at another signatory to the statement, Levi Strauss & Co, said: "It's imperative that businesses take an active role in meeting the goals set out by the Paris climate agreement.
"It will be critical that we work together to ensure the US maintains its climate leadership, ultimately ensuring our nation's long-term economic prosperity."
And Jonas Kron, senior vice president at Trillium Asset Management, said huge sums of money were going into the low-carbon sector.
"With tens of billions of dollars of US renewable energy investment in the works this year alone, and far more globally, the question for American political leadership is whether they want to harness this momentum and potential for economic growth," he said.
"It is critically important to realise this is an opportunity that state policymakers can take advantage of, too, not just national leaders."
10 photographs to show to anyone who doesn't believe in climate change

Show all 10
The signatories called for the people soon to be the United States' political leaders to continue policies designed promote a low-carbon economy at home and abroad.
And they specifically asked Mr Trump not to remove the US from the signatories of the Paris Agreement on climate change.
Join our new commenting forum
Join thought-provoking conversations, follow other Independent readers and see their replies