Climate scientists exiled by Donald Trump to reconvene at Columbia University and continue research
Richard Moss of University of Maryland to reunite peers from disbanded federal advisory panel at New York institution to resume work into global warming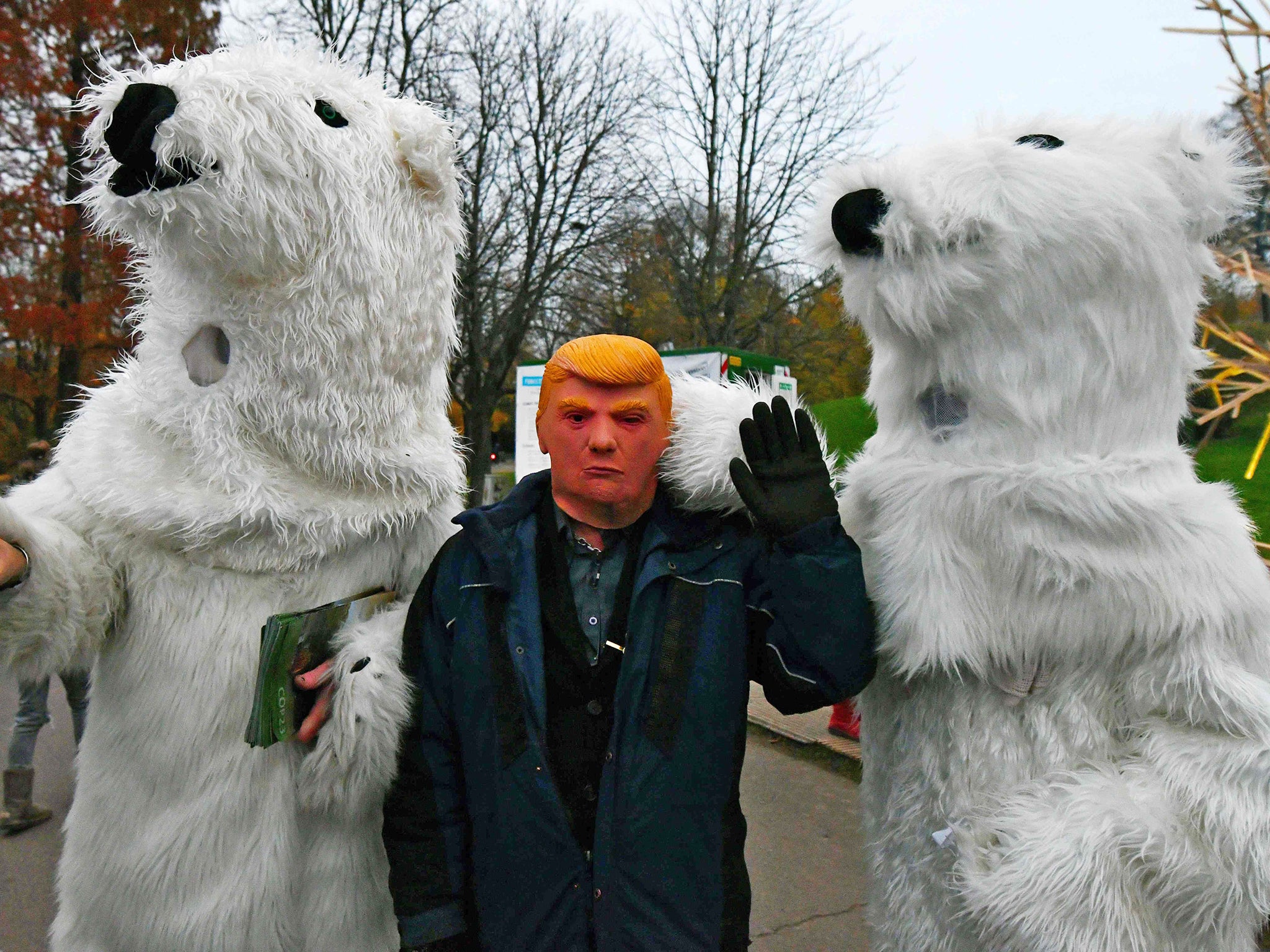 The Trump administration disbanded a federal advisory committee on climate change last year but the scientists on the panel won't be deterred. They're taking their research elsewhere.
Columbia University's Earth Institute has hired one of the committee's researchers, Richard Moss of the University of Maryland, who will reconvene most of the former panel members and produce the same report.
The shadow panel, announced on Thursday, is the latest example of how President Donald Trump's antipathy towards climate change research and policy is pushing scientists into internal exile.
As a visiting scientist, Moss and the panel will produce the report, which is an addendum to the quadrennial National Climate Assessment, released in early November, that focuses on local impacts of the warming world. The effort is expected to receive some financial backing from New York State as well as administrative support from the American Meteorological Society, a professional group based in Boston. The report will be available for public and peer review in June.
New York State wants the committee to "continue its critical work without political interference and provide the guidance needed to adapt to a changing climate," it said in a statement.
Other non-federal institutions have taken on climate science research dropped by the Trump administration.
Resources for the Future, a 65-year-old policy research organisation based in Washington, launched a three-year effort in June to update and maintain a central element of climate economics, known as the social cost of carbon.
The measure is an estimate in today's dollars of the projected economic impact of climate change - elements that could include, for example, the health risks associated with air pollution or the cost of coastal flooding from rising sea levels. RFF estimates that every metric tonne of carbon-dioxide pollution represents roughly $40 in future damage. In 2017, the world released an estimated 37 billion tonnes of CO2, a 2 percent increase over the previous year.
The social cost of carbon was used in Obama-era climate regulation, when it received backing of a federal court, and the methodology behind it is still put to use in US states, companies, and other countries.
When it launched the project, RFF cited Trump's executive order in March rescinding Obama-era climate-economics research and use of the social cost of carbon in regulatory cost-benefit analyses. Based on assumptions put forward by the Trump administration, which are outside the mainstream published economic research and government practice, the social cost of carbon is as low as $1 a tonne.
Other nations may use the US's new lack of interest in all things climate to their own advantage. French President Emmanuel Macron earned headlines in June by expressing interest in luring American scientists to Europe, and followed up with an announcement in December that 13 US-based researchers were among 18 who'd been awarded $70 million in French research grants.
Other US scientists may be finding their way to Europe on their own.
Before Trump took office, scientists raced to download and save scientific data from the Environmental Protection Agency (EPA) and Department of Energy, on fears the incoming administration would remove it or make it harder to access.
10 photographs to show to anyone who doesn't believe in climate change
Show all 10
The EPA itself eventually got in on the act. A permanent banner across the top of www.epa.gov and an item at the bottom of the page link readers to agency's site as it existed on 19 January 2017 - the day before Trump took office.
"The banner shows that not only have we properly archived Obama's EPA website, it's still accessible," EPA spokesman Jahan Wilcox said by email.
Bloomberg
Join our commenting forum
Join thought-provoking conversations, follow other Independent readers and see their replies