Donald Trump's team to preach virtues of fossil fuels and nuclear power at Bonn climate change conference
Peabody Energy, NuScale Power and LNG exporter Tellurian among US companies promoting national energy interests in Germany
Lisa Friedman
Friday 03 November 2017 11:21 Comments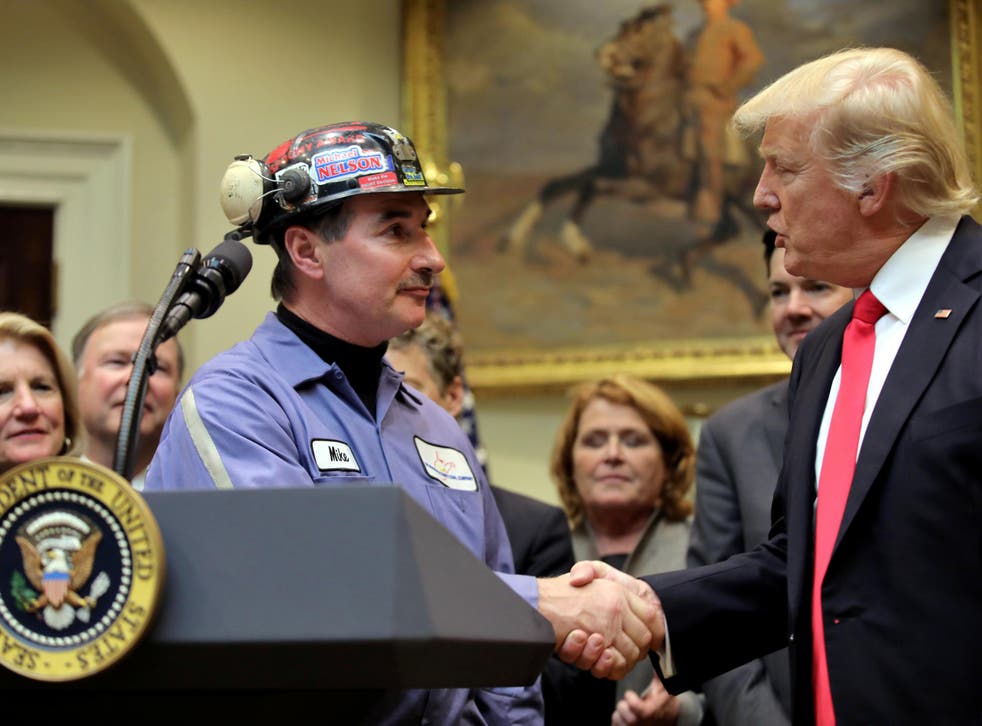 The Trump administration will promote coal, natural gas and nuclear energy as an answer to climate change at a presentation during a UN global warming conference this month, the White House has confirmed.
The programme is billed as a discussion of how US energy resources, particularly fossil fuels, can help poor countries meet electricity needs and drive down greenhouse gas emissions. Titled "The Role of Cleaner and More Efficient Fossil Fuels and Nuclear Power in Climate Mitigation," it will feature speakers from Peabody Energy, a coal company; NuScale Power, a nuclear engineering firm; and Tellurian, a liquefied natural gas exporter.
"As the world seeks to reduce emissions while promoting economic prosperity, fossil fuels will continue to play a central role in the energy mix," a preview of the 13 November presentation says.
The programme is likely to provoke strong reactions at the UN conference gathering in Bonn, Germany, beginning on Monday for two weeks of negotiations on ways to keep rising global temperatures from reaching catastrophic levels. Most climate experts contend the world must shift from fossil fuels to cleaner alternatives to meet emissions targets. Nuclear power, which does not produce earth-warming emissions, is viewed with scepticism by many environmental activists, who say its dangers outweigh its benefits.
No major funding announcements are expected during the event. Delegates from 195 countries will work on a "rule book" for implementation of the Paris agreement.
Trump has vowed to withdraw from the Paris agreement, calling it "a deal that punishes the United States." But under the rules of the deal, the United States cannot withdraw until 2020. Until then, the administration has said, it will continue to work toward bringing the Paris agreement into force.
Barry K. Worthington, executive director of the US Energy Association, said he hoped to deliver a dose of reality about the future of fossil fuels at a forum. He argued that "no credible projection" shows fossil fuels meeting less than 40 percent of global energy demand by mid-century.
10 photographs to show to anyone who doesn't believe in climate change

Show all 10
The administration's emphasis on fossil fuels represents a sharp break from the Obama administration, which focused on renewable energy abroad.
"It's embarrassing," said Senator Brian Schatz, Democrat-Hawaii. "After forfeiting international leadership on climate, the Trump White House is compounding their error with a silly stunt. Fossil fuel companies are not clean energy companies, and no amount of spin will change that."
The New York Times
Register for free to continue reading
Registration is a free and easy way to support our truly independent journalism
By registering, you will also enjoy limited access to Premium articles, exclusive newsletters, commenting, and virtual events with our leading journalists
Already have an account? sign in
Join our new commenting forum
Join thought-provoking conversations, follow other Independent readers and see their replies