Scientists to march on the White House in defence of facts on Earth Day
Solidarity marches will be happening across the world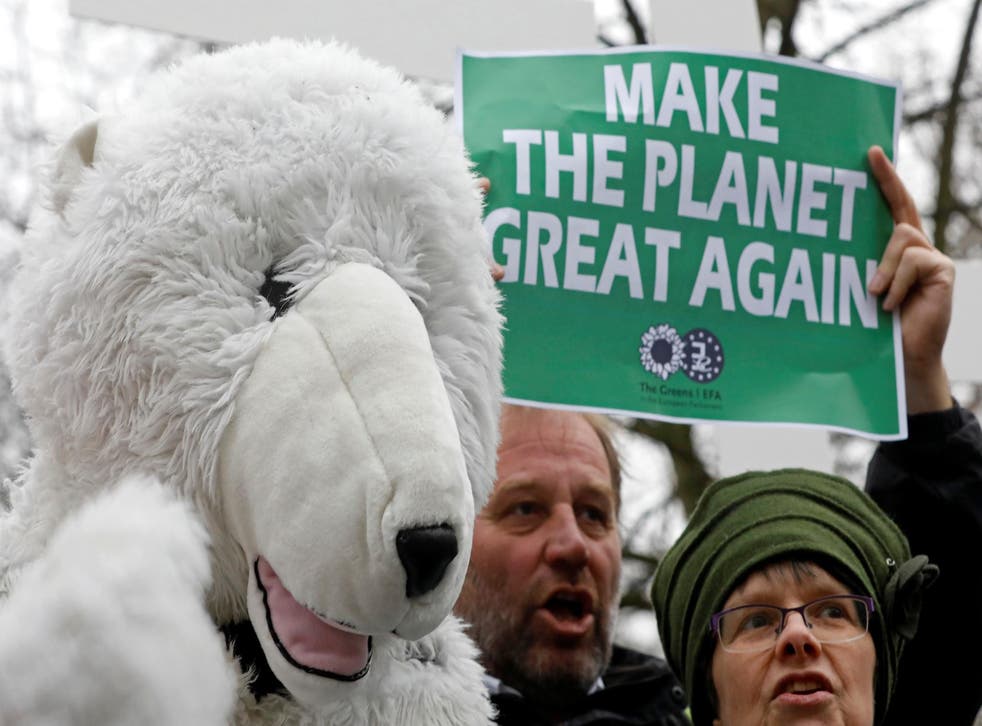 Scientists are to march on the White House in an attempt to convince Donald Trump that climate change is real.
A movement that began as a Reddit thread will now see thousands of people march on Washington DC, and a range of solidarity actions happening across the world.
The "march for science" will be held on April 22, which is celebrated around the world as Earth Day. There will be other marches across the US and in other places throughout the world, all of them intended as a way of standing up against the Trump administration.
10 photographs to show to anyone who doesn't believe in climate change

Show all 10
The march is positioned as being in opposition to the funding cuts and gagging orders that have been threatened or already applied to organisations including Nasa and the Environmental Protection Agency.
It is just one of a range of activist efforts from scientists, which have also included a pledge signed by more than 14,000 female scientists, a letter sent to Donald Trump by scientific institutions that highlighted the dangers of the Muslim ban, and rebellions against the administration's efforts to remove or hide climate and other important data.
Earth Day was first celebrated in 1970, and was created by Senator Gaylord Nelson. A few months later, in December 1970, Congress created the Environmental Protection Agency – which the Trump administration has repeatedly suggested will either be much diminished or destroyed entirely.
"It may be hard to imagine that before 1970, a factory could spew black clouds of toxic into the air or dump tons of toxic waste into a nearby stream, and that was perfectly legal. They could not be taken to court to stop it," a post on the EPA website reads.
"How was that possible? Because there was no EPA, no Clean Air Act, no Clean Water Act. There were no legal or regulatory mechanisms to protect our environment.
"In spring 1970, Senator Gaylord Nelson created Earth Day as a way to force this issue onto the national agenda. Twenty million Americans demonstrated in different U.S. cities, and it worked! In December 1970, Congress authorized the creation of a new federal agency to tackle environmental issues, the U.S. Environmental Protection Agency"
Join our new commenting forum
Join thought-provoking conversations, follow other Independent readers and see their replies