Donald Trump withdrawing from Paris agreement will be like slapping the Pope in the face, Vatican says
Not believing the deal is necessary is like thinking the world is flat, says senior Catholic bishop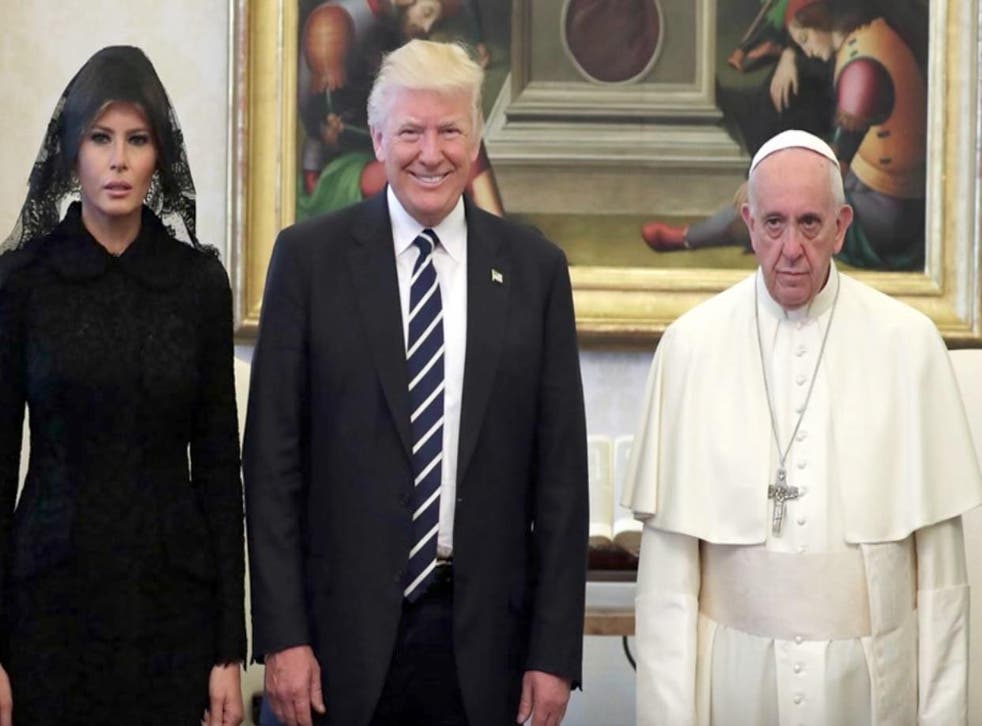 Donald Trump's expected withdrawal from the Paris climate change agreement will be like slapping the Pope in the face, according to the Vatican.
The Pope has strongly and repeatedly backed the landmark global warming deal. But Donald Trump has said that he will get rid of it – despite receiving counsel from the Pope, and claiming to be a Christian.
The Vatican said that Mr Trump's reasoning for doing so – that he thinks the US must rely on unclean power sources like coal – is the same as believing that the Earth is flat.
10 photographs to show to anyone who doesn't believe in climate change

Show all 10
A withdrawal "would not only be a disaster but completely unscientific," said Bishop Marcelo Sanchez Sorondo, head of the Pontifical Academy of Sciences, which has hosted numerous international conferences on climate change. "Saying that we need to rely on coal and oil is like saying that the earth is not round. It is an absurdity dictated by the need to make money."
The president has said that global warming is a hoax, despite the evidence, and that it is economically necessary for him to pull out of the deal.
Bishop Sanchez Sorando suggested that to do so would also be a personal insult to the Pope himself.
"If he really does (pull out), it would be a huge slap in the face for us," he said. "It will be a disaster for everyone," he told the Rome newspaper La Repubblica.
Mr Trump is expected to announce that he is pulling out in a ceremony at the Rose Garden. But it is widely reported that he will pull out of the deal, which was brokered by Barack Obama and is said to be necessary to ensure the world avoids some of the worst parts of climate change.
Join our new commenting forum
Join thought-provoking conversations, follow other Independent readers and see their replies