Majority of new cars and vans should be electric by 2030, Government climate advisers demand
Legal targets to cut greenhouse gas emissions will only be met if Government 'firms up' existing policies and proposals, according to new report from Committee on Climate Change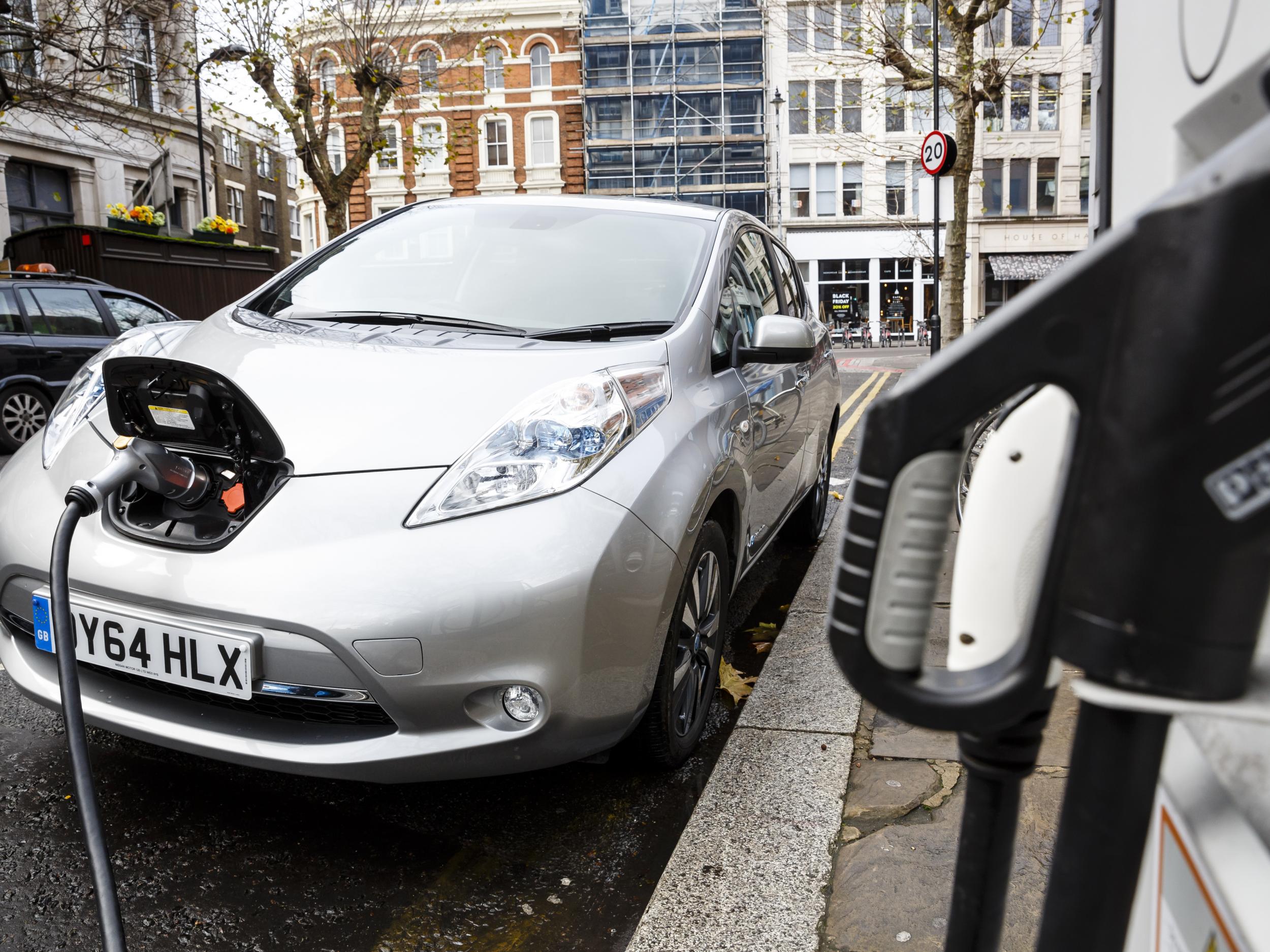 The majority of cars and vans should be electric by 2030 and new homes must be built to more energy-efficient standards, according to Government climate advisers.
These recommendations are part of a wider report that assesses the clean growth strategy released by the Government at the end of last year.
Described as "an ambitious blueprint for Britain's low carbon future", the clean growth strategy sets out plans to grow the UK's national income while also cutting greenhouse gas emissions.
Though the new analysis by the Committee on Climate Change (CCC) acknowledged the Government had made "a strong commitment to achieving the UK's energy targets", it highlighted "significant gaps" that need to be dealt with to meet future targets.
"The clean growth strategy is ambitious in its aims to build a thriving low-carbon Britain but ambitions alone are not enough," said Lord Deben, CCC chairman. "As it stands, the strategy does not deliver enough action to meet the UK's emissions targets in the 2020s and 2030s."
Specifically, the CCC report indicated that new policies will be required to ensure those targets are met.
"The Government's policies and proposals will need to be firmed up as a matter of urgency – and supplemented with additional measures – if the UK is to deliver on its legal commitments and secure its position as an international climate change leader."
Under the Climate Change Act, which was implemented in 2008, the Government must set out policies and proposals that allow it to meet the legally-binding carbon budgets that have been set.
However, if policies are not in place within the recommended timeline, the CCC report warned carbon budgets are likely to be missed.
As it stands, even if the current clean growth strategy is delivered in full, the CCC said those targets will be missed by "a significant margin".
10 photographs to show to anyone who doesn't believe in climate change
Show all 10
The Government has announced plans to phase out sales of petrol and diesel cars and vans by 2040.
But with transport emissions increasing over the past three years, the report's authors recommended "more stretching targets" to encourage uptake of ultra-low emission, and primarily electric, vehicles.
They said around 60 per cent of car and van sales should be electric by 2030.
Further policy targets highlighted by the report include firmer policies for making homes and businesses more environmentally friendly.
Specifically, the authors suggested improving energy efficiency standards of new buildings and phasing out high-carbon fossil fuel heating.
Another key point from the report was the urgent need for more detail surrounding the Government's plan to generate 85 per cent of the UK's energy from low-carbon sources by 2032.
Other climate experts have added their voices to the call for new policies.
"There has been a three-year hiatus in decision making on new policies to deliver our carbon goals, and the clean growth strategy must mark a new phase," said Michael Grubb, professor of international energy and climate change policy at University College London.
"The Government is making all the right noises on support for the low-carbon economy, but these must be turned into action: we need a year of decision-making."
Richard Black, director of the Energy and Climate Intelligence Unit, said with emissions goals kicking in five years from now, ministers have "little time for inquiries and reviews and consultations".
"They're going to have to put new policies in place fast," he said.
Mr Black highlighted "easy wins", including cutting company car tax for electric vehicles, repealing the "ban" on onshore wind power and re-booting "zero carbon homes".
"All of those could be done inside six months, if ministers get on with it," he added.
Besides energy and transport, Friends of the Earth's senior climate campaigner Simon Bullock said it is vital that the Government takes a more holistic approach when attempting to cut carbon emissions.
"Bold measures are needed from across all sectors, not just some," he said.
"It's no good just boosting renewables if the government continues to allow airport expansion, refuses to help homeowners insulate homes, and supports fracking and roadbuilding."
A spokesperson from the Department for Business, Energy & Industrial Strategy said they are confident the clean growth strategy meets their legal commitments under the Climate Change Act.
"The scrutiny of the independent Committee on Climate Change plays an important role in ensuring the Government meets its climate change targets," they said. "The UK has reduced emissions on a per person basis faster than any other G7 nation, and our clean growth strategy is the next ambitious milestone in our work to decarbonise the UK, but we have always said it is only the start of a process.
"Our proposals will continue to evolve whether in response to costs of renewable energy coming down, improved evidence about climate change, wider trends in technology or the economic opportunities delivered through our industrial strategy."
Join our commenting forum
Join thought-provoking conversations, follow other Independent readers and see their replies