Hundreds of English rivers drained below sustainable levels despite looming drought crisis
'If we have a dry summer, our green and pleasant land could become as parched as some of the Mediterranean'
Ian Johnston
Environment Correspondent
Saturday 24 June 2017 00:00 Comments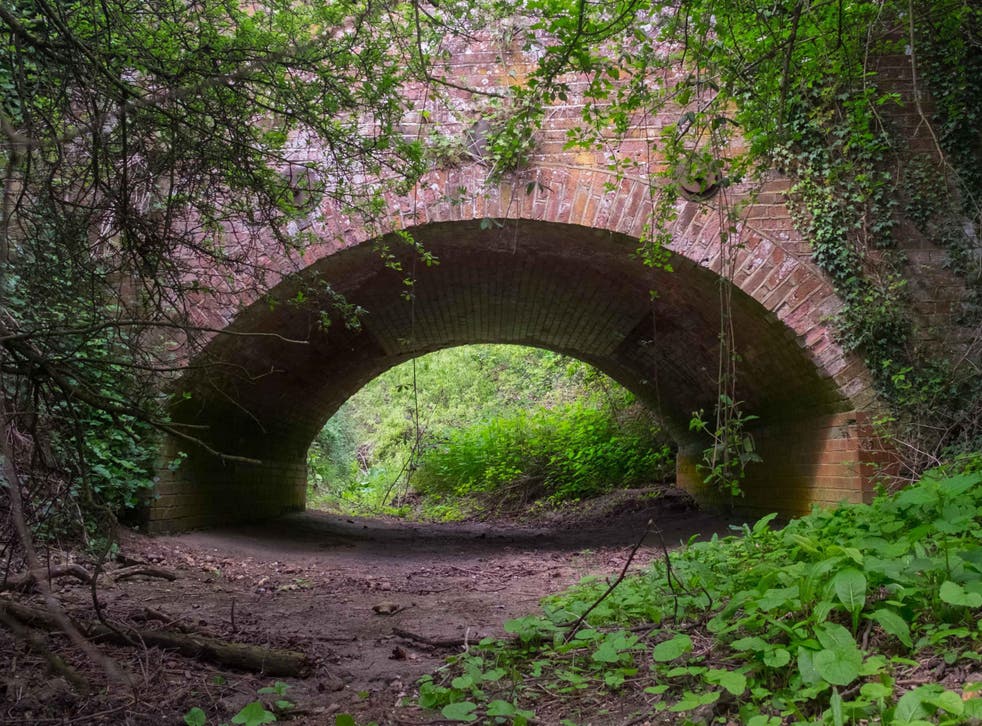 Nearly a quarter of all the rivers in England are at risk because of the vast amounts of water being removed for use by farms, businesses and people homes, according to a new report.
Environment Agency figures obtained under freedom of information law by conservation charity WWF showed that 14 per cent of rivers were classed as over-abstracted – "meaning water removed is causing river to drop below levels required to sustain wildlife".
And a further nine per cent were described as "over-licensed", meaning the river would fall to a similar low if permits to take water were utilised fully.
A number of rivers, including the River Chess in Hertfordshire and the River Colne in London, have already "dried up in some places with potentially devastating efforts on wildlife", WWF said.
The group warned Britain had experienced its driest winter and early spring in 20 years and was now in a "particularly perilous" situation with the prospect of further dry weather during the summer.
Tanya Steele, chief executive of WWF, said: "The south-east of England received less rainfall over the winter than Menorca.
"If we have a dry summer, our green and pleasant land could become as parched as some of the Mediterranean.
"This may sound attractive for sun seekers, but in fact it would be disastrous for wildlife. It would mean hundreds of millions of pounds of damage, tens of thousands of fish dying, and serious declines of some of our most loved wetland species."
She said this fate could be avoided if the way the country's "limited water supplies" were managed.
"We have already seen the impacts of a drought in some place with rivers drying up or running low," Ms Steele said.
"As we witness the effects of climate change on our weather, temporary actions simply won't do.
"The UK Government must urgently set out an ambitious long-term plan for the environment, including new policies to manage our water resources, a plan to meet our climate change targets and proposals to tackle the illegal wildlife trade and protect our seas."
In a report called Water for Wildlife: Tackling Drought and Unsustainable Abstraction, WWF pointed out that freshwater species had declined globally by 81 per cent since 1970 – "faster than in any other species group".
"Nature and wildlife are losing out in the rush to exploit the planet's water resources. In England and Wales, fewer than one in five rivers are classed as in good ecological health," the report said.
"Nearly a quarter of rivers in England are at risk from unsustainable water abstraction, with water taken for use in homes, businesses and farms without enough left in rivers for wildlife to thrive. With the pressures of climate change and population growth, action is urgently needed."
It urged the Government to bring forward a promised Water Bill for England and Wales and take "urgent action in the 555 river water bodies where the environmental regulators indicate that abstraction is already damaging habitats and wildlife".
Abstraction licences should also ensure there was "sufficient water for wildlife in every river" and a national strategy to reduce water waste should be introduced, the report added.
Peter King, a project officer from the Adur Rivers Trust, said that 20 years ago it was possible to swim in the Bevern stream.
"Now you can literally walk across it all year round, as the water levels of the River Ouse have really gone down a lot," he said.
Lisa Murray's climate change photography

Show all 12
"The problem is that the rivers have been so badly damaged over the past 50 years that they're now knackered and we are noticing dramatic changes in water levels, which is therefore having a massive impact on the surrounding communities, including local businesses.
"This has had a disastrous effect on the recreation sector, as people are just not interested in the area anymore. As the water levels become less, the tourism becomes less, which is a real problem. Those who visit for canoeing, wildlife and fishing are not visiting anymore."
The Department for Environment, Food and Rural Affairs said in a statement that it recognised "the need to improve water management".
"That is why we are committed to reforming abstraction licensing into a simplified, modern system that is fairer and more resilient," it said.
"We are examining a range of ways to further protect the environment, including legislative or regulatory changes."
An Environment Agency spokesperson said: "We are in a prolonged period of dry weather which began in the autumn last year and despite rain in May some rivers, groundwaters and reservoirs are still lower than normal for the time of year.
"The Environment Agency is working actively with water companies, businesses and farmers to balance the needs of water users and minimise any potential impacts to people, the environment and wildlife.
"Since 2008 we have made changes to over 250 abstraction licences to prevent over 27 billion litres of water per year being removed from the environment.
"Our latest assessment (2016) shows that 81 per cent of rivers, lakes and estuaries have water flows that support the ecology well."
Register for free to continue reading
Registration is a free and easy way to support our truly independent journalism
By registering, you will also enjoy limited access to Premium articles, exclusive newsletters, commenting, and virtual events with our leading journalists
Already have an account? sign in
Register for free to continue reading
Registration is a free and easy way to support our truly independent journalism
By registering, you will also enjoy limited access to Premium articles, exclusive newsletters, commenting, and virtual events with our leading journalists
Already have an account? sign in
Join our new commenting forum
Join thought-provoking conversations, follow other Independent readers and see their replies