EU referendum: 'Brexit' poses huge risk to UK's countryside, experts warn
Exclusive: UK's most eminent naturalists say pulling out of EU would encourage politicians to tear up 'critical' protections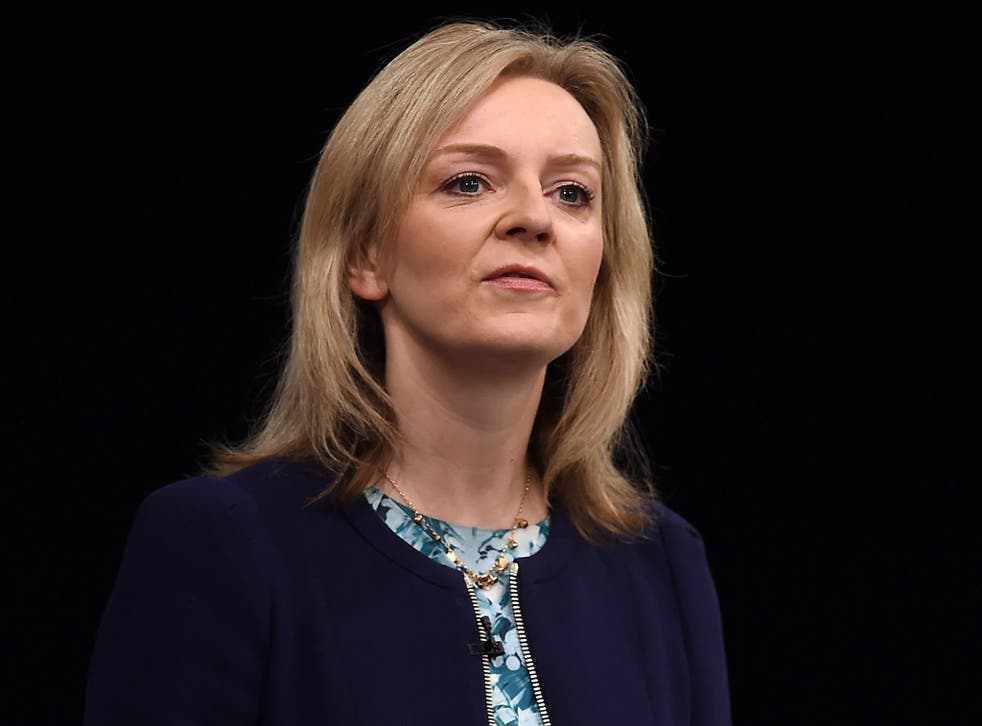 Pulling out of the Europe Union would encourage Westminster politicians to tear up decades of environmental protections, damaging Britain's countryside for the sake of short term competitive advantage, some of the UK's most eminent naturalists have warned.
In a letter to the Environment Secretary Liz Truss the academics and conservation experts say that, far from being 'red tape', the rules and regulations coming out of Brussels have been "critical" to improving the quality of Britain's water, air and natural environment.
And they warn that a vote to leave would put in jeopardy international efforts to tackle climate change and pollution, restore fish stocks, and improve biodiversity.
The letter, which has been passed to The Independent, is signed by among others the former heads of Natural England, English Nature, the RSPB and the National Trust.
In it they say that Britain's membership of the European Union has had "hugely positive effect" across a range of environmental issues many of which people now take for granted.
And the group warn that pulling out of the EU could lead to "a very sharp decline" in pan-European protections in areas as diverse as water quality, energy efficiency and habitat and species protection.
"Being part of the Union has enabled us to co-ordinate action and agree policies that have improved our quality of life, including the air we breathe, the seas we fish in, and have protected the wildlife which crosses national boundaries," they write.
Hague makes EU exit warning
"As individuals who have spent much of our working lives seeking to deliver a greener Britain, we know from experience that EU coordination, legislation and policy has been critical to improving the UK's environmental quality."
Members of the group argue that many EU environmental directives have only been possible because they apply across all 28 member states – and so no one is put at a competitive disadvantage by not adopting them.
In contrast if the UK were to pull out of the EU the Government would be under huge pressure from industry to water down environmental protections in areas like energy efficiency to help the UK to become more competitive against our former European partners.
"Never mind what you think of the EU generally, you have to be very careful what you wish for in terms of the impact of Brexit on UK natural habitats and landscapes," Professor Sir John Lawton former chair of Royal Commission on Environmental Pollution told The Independent.
"UK politics has a tendency to be short term and see the natural environment as an impediment to economic growth, and EU agreements help mitigate this by encouraging us to be more long term in our public policy."
Professor Paul Ekins, Professor of Resources and Environmental Policy at University College London, voiced concerns that Brexit would lessen the UK's voice in tackling global environmental concerns.
"Individual nations can have limited influence, but working through the EU greatly enhances our potential to tackle transnational issues such as climate change, deforestation and unsustainable wildlife harvesting," he said.
The authors of the letter point out that higher European manufacturing standards for cars, lights and household appliances have lowered consumer energy costs as well as stimulating business innovation".
"If the UK were to leave the EU it is very unclear which elements of existing European policy would continue to apply to the UK," the authors write.
"The rules of engagement are very uncertain and would be subject to lengthy and protracted negotiation".
While the heads of Government quangos such as the Environment Agency and Natural England are not allowed to speak out in favour of Britain's membership the fact that their immediate predecessors have signed the letter is significant.
It reflects concern that the debate about Britain's EU membership has so far been dominated by migration and the economy and not other areas of policy which they claim are equally important.
"It's vital to recognise that virtually the entire legal protection for our environment here in Britain derives from European safeguards," said Lord Smith, the former chair, Environment Agency.
"It's vital to recognise that virtually the entire legal protection for our environment here in Britain derives from European safeguards. Our air, water and land are kept clean by European laws. And rightly so, because pollution knows no national boundaries. We ignore these protections at our peril."
Full list of singatories
Professor Bill Adams, professor of conservation and development, University of Cambridge
Professor Andrew Balmford, professor of conservation science, University of Cambridge
Dr Andy Brown, former chief executive, English Nature
Mr. Poul Christiensen CBE, former chair, Natural England
Professor Paul Ekins OBE, professor of resources and environmental policy, University College London
Mr Nigel Haigh OBE, former chair of Green Alliance and former director, the Institute for European Environmental Policy
Sir John Harman, former chair, Environment Agency, and founding director, Aldersgate Group
Professor Sir John Lawton CBE FRS, former chair of the Royal Commission on Environment and Pollution, former chief executive, Natural Environment Research Council
Mr. Adrian Phillips, former chief executive, Countryside Commission, former Chair, IUCN Word Commission on Protected Areas
Dr Helen Phillips, former chief executive, Natural England
Dame Fiona Reynolds, chair Green Alliance, former director general, National Trust,
Lord Chris Smith, former chair, Environment Agency
Sir Graham Wynne, deputy chair, Green Alliance, former chief executive, RSPB
Baroness Young of Old Scone, former chief executive, Environment Agency and the RSPB
Join our new commenting forum
Join thought-provoking conversations, follow other Independent readers and see their replies