'Shocking' decline in birds across Europe due to pesticide use, say scientists
New figures reveal decline in farmland birds at a 'level approaching an ecological catastrophe'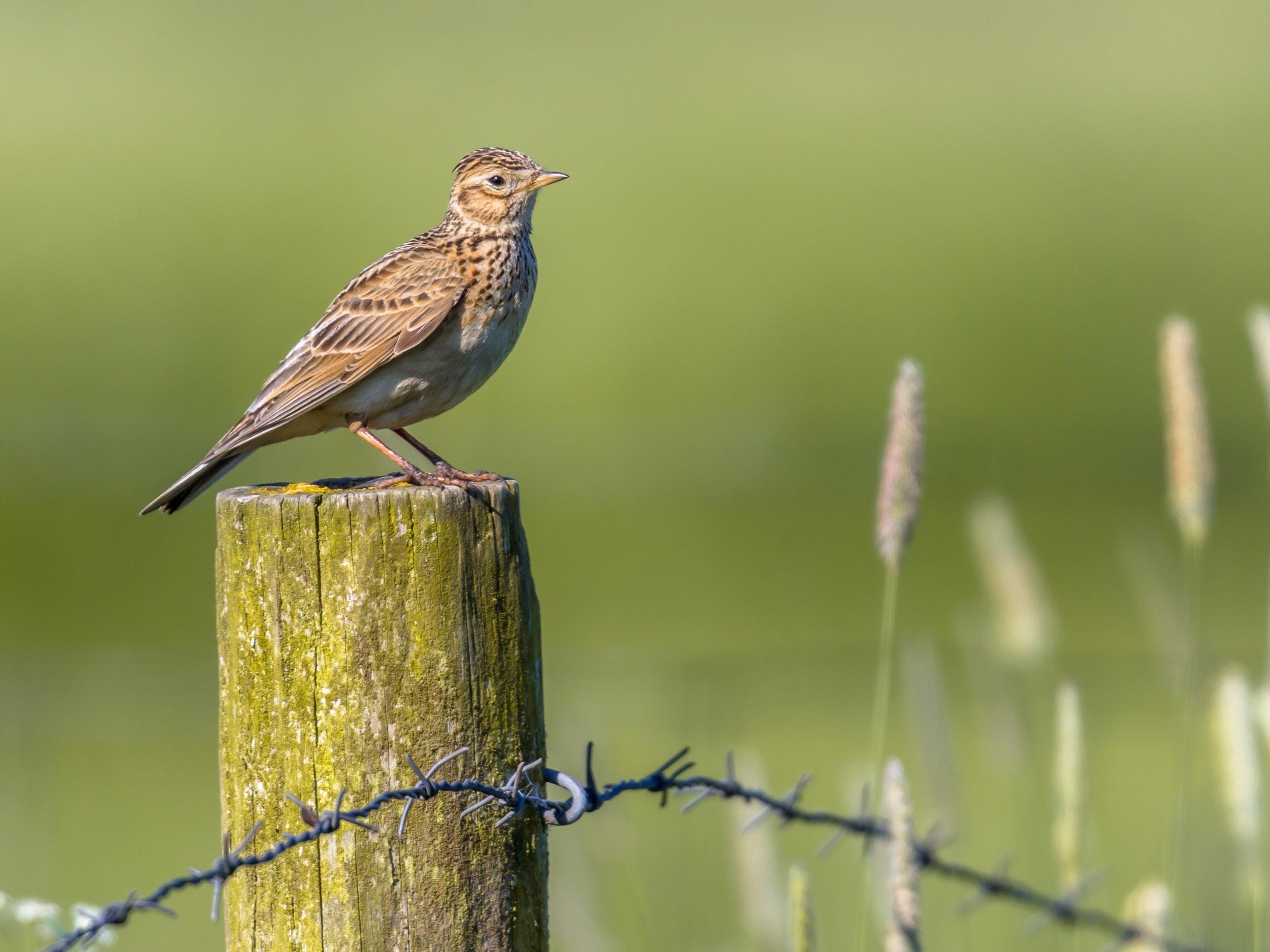 Bird numbers across France have declined by a third in the past 15 years, according to new figures released by researchers.
Linked to changes in agricultural practices such as pesticide use, the dramatic collapse is comparable with trends observed in other parts of Europe, including the UK.
Nevertheless, the latest figures have shocked scientists who previously thought France's bird population was relatively stable.
"We had some idea because when you are working in the countryside you find places where the birds are missing," Professor Romain Julliard, a conservation biologist at France's National Museum of Natural History, told The Independent.
"So we all had a feeling that something was going on, but seeing the figures was a shock."
In some areas, the researchers reported certain species had vanished completely, and noted the overall decline appeared to be accelerating.
The new data came from two studies, one conducted on a national scale and the other focusing on a specific agricultural region.
Both studies were conducted over the course of 20 years and revealed a decline in farmland birds at a "level approaching an ecological catastrophe", according to a statement released by the museum.
"We have this average figure of about one third of the population of farmland bird species, but this hides a lot of variability," said Professor Julliard, who worked on one of the studies.
"In some places all the skylarks, linnets and partridges are gone."
Figures for the national survey, which were collected by a network of hundreds of volunteers across France, point to a significant acceleration in these declines in the past two years.
"During the period of 2000-2010 there was a plateau and the decline seemed to have slowed down," said Professor Julliard.
Scientists warn of 'ecological Armageddon' after study shows flying insect numbers plummeting 75 per cent
"But since then we found that year after year they have declined, and there is a feeling this is amplifying and that we will lose all the birds in some places."
Professor Julliard said his colleagues at the museum and the National Centre for Scientific Research (CNRS) were so shocked by their results they decided to release them ahead of publication in a scientific journal as an "alarm call".
"It's a signal for French citizens – our natural heritage and common wildlife is disappearing," said Professor Julliard.
The research comes after scientists warned of an "ecological Armageddon" last year when a study revealed flying insect numbers had plummeted by 75 per cent in Germany.
Scientists say there is an overall decline in European bird numbers, and this is likely the result of the lack of flying insects – a major source of food – which itself is thought to result from the overuse of pesticide.
"Lots of these farmland birds that are declining, they eat invertebrates and they feed their young on invertebrates, and those are the things that are hit by general pesticides in the countryside," Professor Richard Gregory, head of species monitoring and research at the Royal Society for the Protection of Birds (RSPB) told The Independent.
"The volumes of usage are going up, and they're becoming much more potent – so there is strong evidence to link pesticides to the decline of wildlife of different kinds."
Besides pesticide use, other agricultural practices such as the expansion of crop monocultures are also thought to have contributed to the fall in insect numbers.
"We are not able to tease apart what is the main factor, but all of these coincide with the main decline," said Professor Julliard.
The scientists said that action to make farming more environmentally friendly had so far been insufficient, and there will be a need to cut out pesticides and reward farmers for supporting biodiversity.
"The situation is very similar elsewhere, and that's supported by a lot of research and data," said Professor Gregory.
"We know that farmland birds in Europe have declined by over 50 per cent collectively in the last 30 or 40 years."
Martin Harper, director of conservation at the RSPB agreed the issue is certainly not unique to France.
"In the UK the situation is just as concerning. Our beleaguered farmland birds have declined by 56 per cent between 1970 and 2015 along with declines in other wildlife linked to changes in agricultural practices, including the use of pesticides," he said.
"We urgently need action on both sides of the Channel, and this is something we hope to see from the governments of the UK as we prepare to leave the EU."
Join our commenting forum
Join thought-provoking conversations, follow other Independent readers and see their replies