WWF accuses EU commission of 'deliberately harming climate action' by holding back farming report
'Study proves Europe's agricultural policy is failing the climate test,' says Greenpeace director
Phoebe Weston
Science Correspondent
Wednesday 29 May 2019 15:12 Comments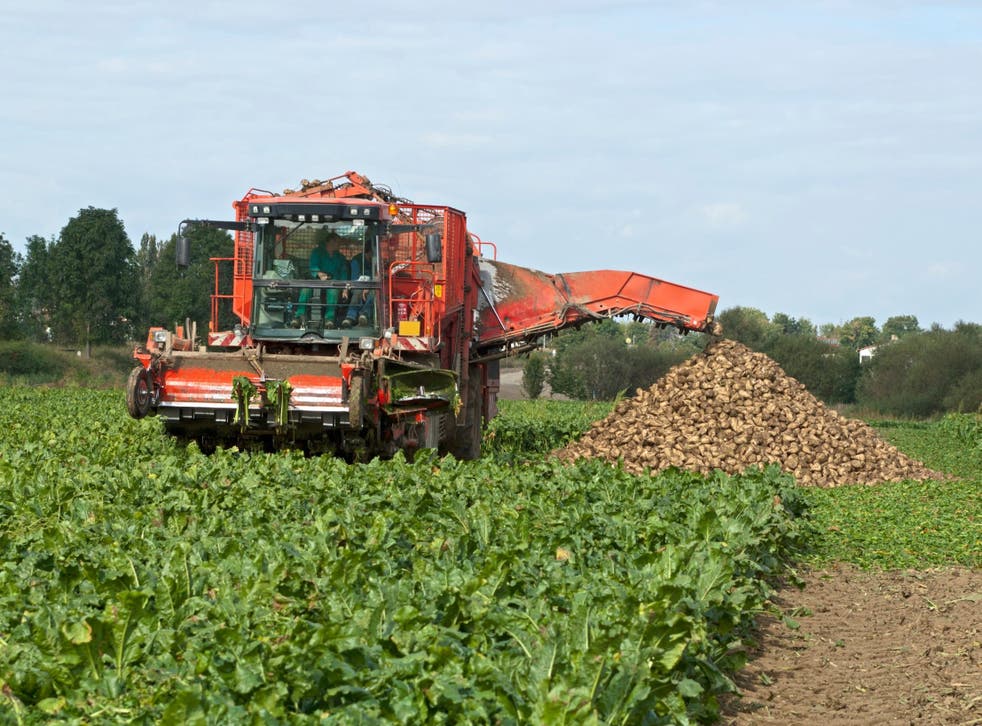 The European Commission has been accused of "deliberately harming climate action" by the World Wide Fund for Nature (WWF).
The conservation group accused it of holding back a report that showed how little European Union farming policies were doing to prevent climate breakdown.
The report on the climate impacts of the EU Common Agricultural Policy (CAP) was finished almost a year ago but it remained unpublished until the WWF made a freedom of information request to ask for its release.
Quietly published the day after the EU elections, it found the European Commission lacked "strong external drivers" in encouraging the farming sector to reduce emissions.
Imke Lübbeke, the climate and energy chief at WWF said holding back the report may constitute "deliberately harming climate action".
Thousands of mothers stage climate protest in London

Show all 8
"The EU commission has been talking about 'climate urgency' while sitting on a report which shows how little farming policy is doing for the climate – and how much more it could and should do," she told The Guardian.
The report also challenged whether farmers should continue to carry out farming practices such as ploughing up grassland which is known to release large amounts of of CO2.
The CAP is the main policy tool the EU uses to drive the farming sector.
Marco Contiero, Greenpeace's EU agriculture policy director told The Independent; "The study proves that Europe's agricultural policy is failing the climate test. The EU must provide concrete solutions, starting with cutting the over-production and over-consumption of meat and dairy, which are pushing us to climate breakdown.
"Europe must move away from factory farming and towards producing and consuming less and better meat and dairy."
The farming sector is responsible for 10 per cent of EU greenhouse gases but policy changes could mean farming could capture and store significantly more CO2, according to the WWF.
Before the report's release, a WWF spokesperson said: "To date the CAP has done very little to effectively support low-carbon and nature-friendly farming. Overall, the CAP continues to support mainly market-driven high-input farming practices, rather than rewarding environmental or climate commitments."
Ms Lübbeke said: "We can achieve wins for both the climate and the farming sector's sustainability by cutting emissions rapidly, and adopting practices that help store more carbon in soils and landscapes. The EU's draft long term climate strategy shows that agriculture can and should do more to achieve net-zero emissions in Europe."
Register for free to continue reading
Registration is a free and easy way to support our truly independent journalism
By registering, you will also enjoy limited access to Premium articles, exclusive newsletters, commenting, and virtual events with our leading journalists
Already have an account? sign in
Join our new commenting forum
Join thought-provoking conversations, follow other Independent readers and see their replies