Everest glaciers 'retreating dramatically' as pollution found buried deep in snow, scientist says
'Warming temperature is melting the snow very quickly,' claims Professor John All
Mount Everest suffers 'traffic jam' after two climbers die near summit
Glaciers in the Everest region are melting at an alarming rate because of increasing pollution and global warming, a scientist has claimed.
Professor John All, of Western Washington University, said his team discovered that samples of snow taken from the world's highest mountain and surrounding peaks were surprisingly dark.
"What that means is there are little pieces of pollution that the snow is forming around, so the snow is actually trapping the pollution and pulling it down," he explained.
"The warming temperature is melting the glaciers and the snow around Mount Everest very quickly, so what happens is even when there is a storm it melts in a couple of hours," he said.
"The glaciers are retreating dramatically because of global warming."
The decreasing size of glaciers in the area is likely to make it more dangerous for climbers, he added.
World news in pictures

Show all 50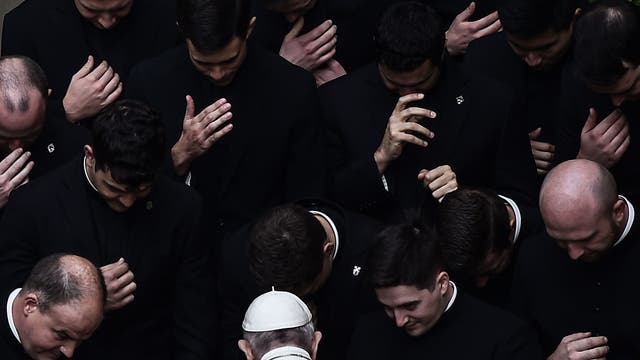 Professor All and his team spent weeks testing snow in the region, as well as plants on the foothills.
They had originally planned to climb Everest but overcrowding on the mountain forced them to change their plans.
The climbed up to the camp at 8,000 metres (26,240 feet) before ascending the sister peak Lhotse instead.
Professor All, who directed similar research in the area in 2009, said it was too risky for his team to collect samples with that many climbers moving very slowly.
"Overall, the past 10 years have seen a lot changes in the mountains, and they all have been for the negative environmentally in terms of long term survivability of the glaciers," he said.
Support free-thinking journalism and attend Independent events
Guides have reported finding more and more human remains on Everest as the snow melts as a result of global warming.
At least 11 climbers have died trying to climb the mountain in recent weeks, with experts blaming a lack of experience and overcrowding.
Additional reporting by Associated Press
Join our new commenting forum
Join thought-provoking conversations, follow other Independent readers and see their replies