Extinct fish found in the Lake District after millions is spent on clean-up work
The vendace, a fresh-water herring, is breeding in Bassenthwaite Lake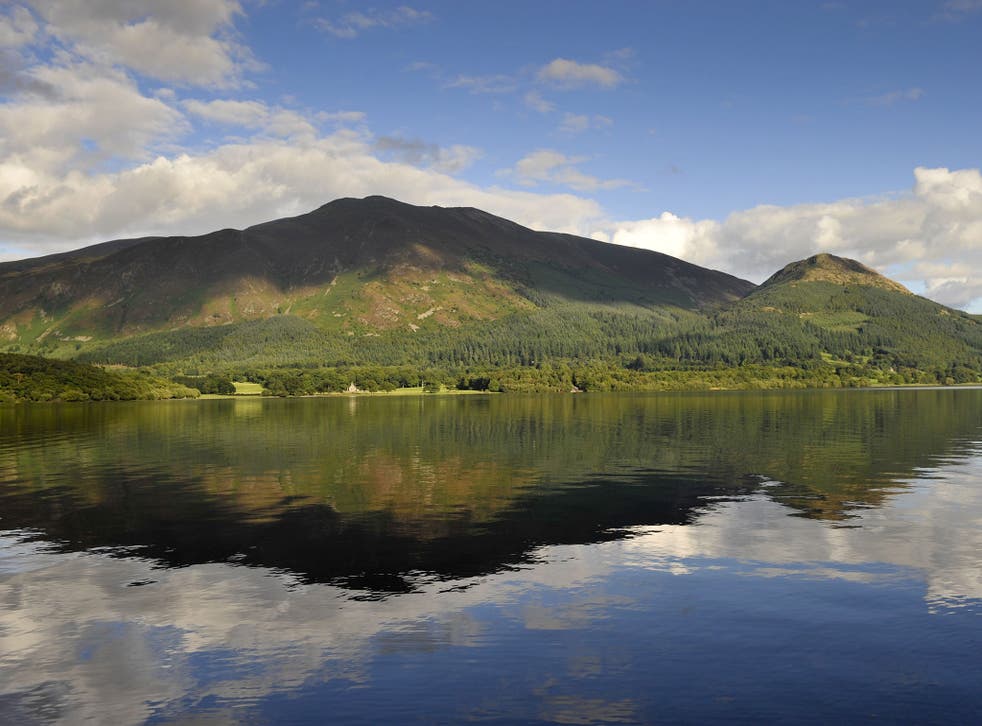 Britain's rarest freshwater fish is staging a revival in the Lake District after decades of decline.
As recently as 2008 the vendace, a delicate fish known as a fresh-water herring, was on the brink of extinction in England.
However last month conservationists in the Lake District discovered what they believe is a breeding population of the rare fish in Bassenthwaite Lake, where it was declared "locally extinct" only six years ago.
The vendace is drawn to deep-water lakes, where it can shelter from warmer temperatures and feed on tiny freshwater zooplankton. It was only ever found at four sites: Bassenthwaite Lake and Derwent Water in the Lake District, and the Castle and Mill Lochs in Lochmaben.
However the fish, which dates back to the Ice Age, died out in Scotland several decades ago and Derwent Water remained its only refuge in England, after the last fish was recorded in Bassenthwaite Lake in 2001.
Dr Ian Winfield, from the Centre for Ecology & Hydrology in Lancaster, led the recent survey which rediscovered the fish at Bassenthwaite Lake.
He told The Independent: "This is about as big as it gets for rare fish in Britain. It is our rarest freshwater species and it's a great joy to see that, as part of the clean-up of Bassenthwaite Lake, the population is starting to go in the right direction."
The rarest animals in the world

Show all 23
Last month Dr Winfield's team found two adult vendace in the lake during an annual survey, with further echo-sounding tests suggesting a much larger number of fish in the 23m-deep body of water.
Dr Winfield added: "If we'd only seen these two fish, we'd be suspicious whether they were actually breeding locally or came from elsewhere, but the echo-sounding suggests a larger population which is breeding locally. The next few years are likely to be really exciting because usually things in nature don't happen at this kind of speed."
The fish is exciting conservations because the effects of the last Ice Age left Britain with "relatively few" species of freshwater fish compared to the rest of Europe. Scientists also hope that a viable population of the cold-loving fish in England will allow them to track the effects of climate change.
It is thought that the combination of increased sediment levels, resulting from over-grazing and poor land management, and fertilizer run-off have contributed to its decline.
However according to Dr Winfield "a lot has been done" at Bassenthwaite Lake in recent years to improve water quality and "nature has actually jumped ahead of a plan to reintroduce vendace from a refugee population set up in Scotland in 1997".
One theory is that the species may have returned by moving down the River Derwent from the small surviving population in Derwent Water. However DNA analysis has yet to confirm this.
Jo Harrison from United Utilities water company, which is partly responsible for the lake, said the company has "spent millions of pounds" on projects to "improve sewage treatment" and "help stop storm water spills".
According to Dr Winfield these projects have helped reduce the amount of potentially harmful phosphate in the water, making it more attractive for vendace to breed and flourish.
Join our new commenting forum
Join thought-provoking conversations, follow other Independent readers and see their replies