FBI now tracking animal abuse like it tracks homicides
The move is considered a big win for animals
Colby Itkowitz
Friday 08 January 2016 22:16 Comments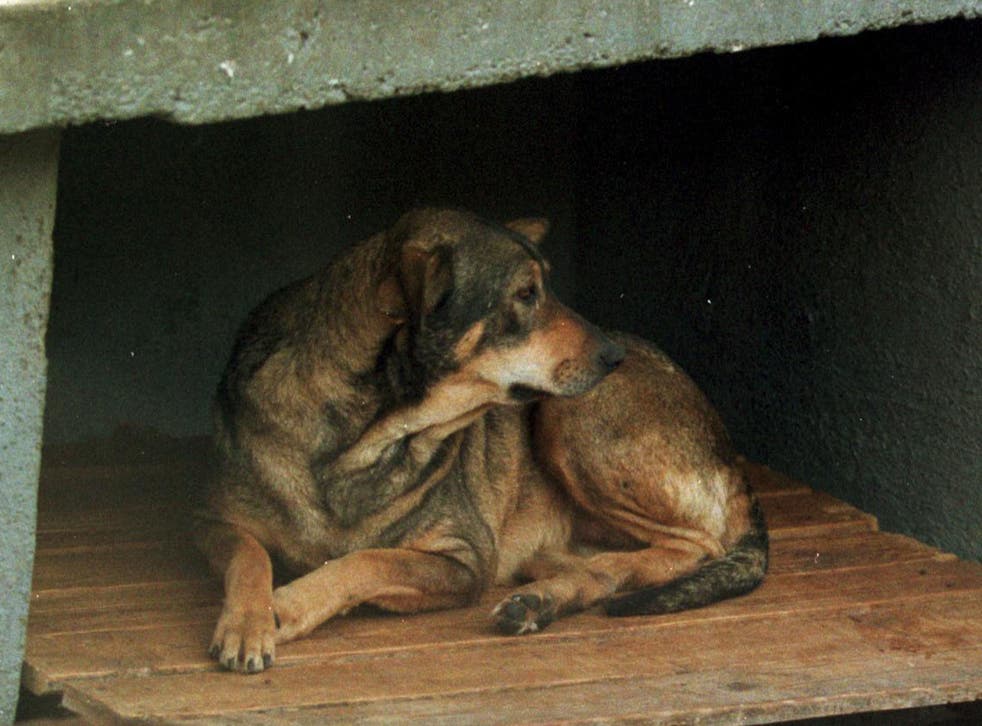 It was more than 10 years ago that Mary Lou Randour realised she couldn't answer what should have been a simple question: Was cruelty against animals on the rise or in decline?
Randour, a psychologist who switched careers to devote herself full time to animal rights advocacy, found there was no one keeping track of animal-abuse crimes. Even the most egregious cases, like dogfighting, fell under the category of "other" when local police agencies reported their statistics to the Federal Bureau of Investigation' National Incident Based Reporting System.
She began a concerted push for the FBI to elevate animal cruelty to its own separate offense category. After a years-long lobbying effort, in 2014, the FBI agreed. And this year will be the first time it collects data on animal crimes the way it does for other serious crimes like homicide.
The FBI defines cruelty to animals as: "Intentionally, knowingly, or recklessly taking an action that mistreats or kills any animal without just cause, such as torturing, tormenting, mutilation, maiming, poisoning, or abandonment."
There will be four categories of crimes: simple or gross neglect, intentional abuse and torture, organised abuse — like dog fighting and cock fighting — and animal sexual abuse.
"These are creatures that suffer and we know their capacity to suffer," said Randour, now the senior adviser for animal cruelty programs and training at the nonprofit Animal Welfare Institute. "In most societies it's recognised that creatures that are dependent on others, whether the elderly or children or animals, need to be protected."
Over the weekend, a YouTube video of an abused dog in Romania reacting to his first time being petted was viewed more than 4 million times. The dog cowers and yelps at the sight of a woman's hand. When he realises she's showing him affection, he nuzzles close and allows her to stroke him.
It's a devastating reminder of the realities of animal cruelty.
Like these distressing images, advocates hope the statistics on the volume and extent of crimes against animals will evoke similar emotions of outrage and heartbreak.
The FBI now counting animal abuse as a serious crime and backing it up with hard data is a "huge policy shift and significant step forward," said Scott Heiser, an attorney with the Animal Defense League.
"I think there is truth to the notion they will be a lot more interested when they recognize how much volume there really is," he said.
In 13 states and Washington, D.C., neglecting an animal is considered a felony. In all but two states, so-called affirmative acts of abuse are a felony on the first offense, though that can be subjective.
Vandhana Bala, an attorney for Mercy for Animals, which advocates for humane treatment of farmed animals, called the FBI's move a "step in the right direction." But she said there is inequity in how cruelty to dogs and cats is punished compared to other animals, like pigs, cows, and chickens.
On Tuesday, the group scored a victory when a farm worker in North Carolina was convicted for kicking chickens and stomping them to death.
"As practical matter, it's heartening that the FBI is beginning to understand the seriousness of animal cruelty," Bala said, but added that she hopes the agency will crackdown on crimes against all animals.
The National Sheriffs Association was also a strong backer of the FBI's policy change. But the group's motivation wasn't animal welfare.
When Randour first brought the idea of tracking animal abuse data to the FBI a decade ago, John Thompson sat on the agency's policy advisory board. It was dismissed as trivial. But several years ago, Thompson, now deputy executive director of the National Sheriffs' Association, was presented research that many serial killers, like Son of Sam, foreshadowed their penchant for violence at an early age through abusing animals.
Research has backed up that animal abuse can be a precursor to future violent crimes. In the popular Netflix true crime series, "Making a Murderer," the principal character burned his cat alive.
"I'm on a mission because all these years I've missed it and it was sitting right in front of me," Thompson said.
Some police agencies are already on it. Baltimore and Fairfax counties, for instance, have officers dedicated to investigating animal cruelty complaints.
The goal, he said, is that after several years of collecting the statistics other agencies will be able to see trends that will allow them to better allocate their resources to catching animal abusers.
For Randour the mission now is convincing local law enforcement to report the statistics, since the FBI's data collection is voluntary. Part of that is appealing both emotionally — animal abuse is inhumane — and pragmatically — it can help understand other crimes.
"There is overwhelming evidence that [animal abuse] is linked to crimes against people, including violent crimes and domestic violence," she said. "It's not about protecting people or animals, it's protecting them both."
Copyright: Washington Post
Register for free to continue reading
Registration is a free and easy way to support our truly independent journalism
By registering, you will also enjoy limited access to Premium articles, exclusive newsletters, commenting, and virtual events with our leading journalists
Already have an account? sign in
Join our new commenting forum
Join thought-provoking conversations, follow other Independent readers and see their replies