Forests that store greenhouse gases must be preserved to meet climate change targets, scientists warn
Study suggests replacing trees with bioenergy crops for use in carbon capture technologies may not be best strategy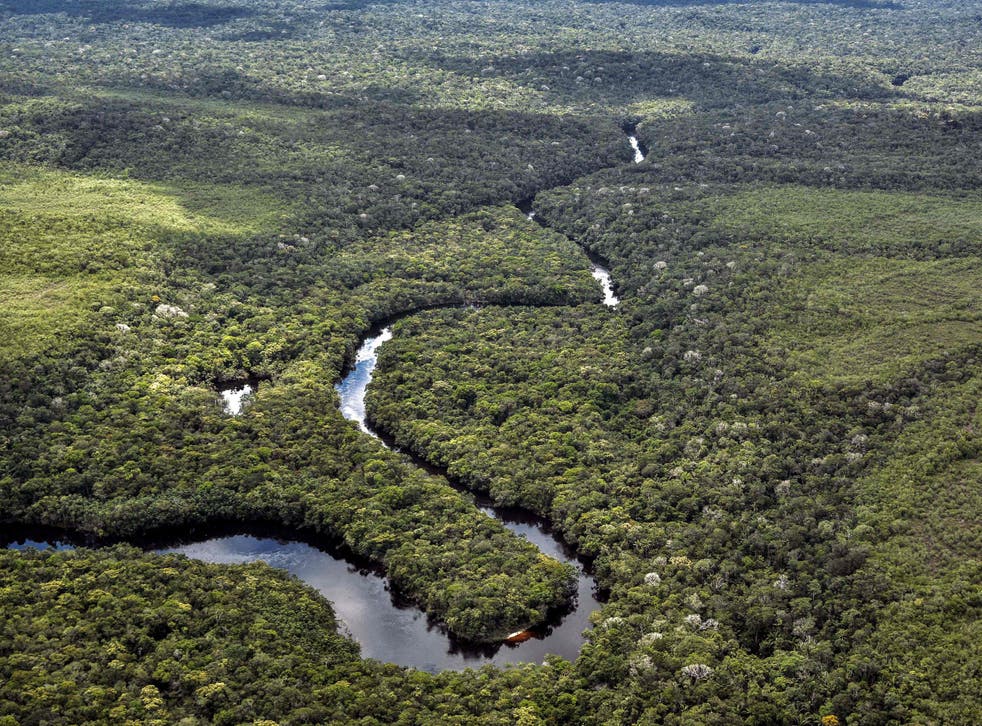 Sucking carbon from the atmosphere using new technologies will be vital to protect the planet from climate change, but a new study suggests looking after forests is more important.
Trees store huge amounts of carbon to function as an essential shield against rising temperatures but, surprisingly, some climate experts have said forests should be removed to make way for carbon capture technologies.
Such methods are considered essential if the planet's warming is to stay below the most ambitious targets set by international climate agreements.
Bioenergy with carbon capture and storage (BECCS) is widely regarded as the most cost-effective and viable negative emissions technology on offer.
Power stations using BECCS could grow crops to use as biomass, that could in turn be burned to generate power with the resulting carbon dioxide stored deep underground.
Most future predictions in which warming is limited to 1.5C – the target set by the Paris climate agreement – include this technology.
But there is a problem. The land required to grow enough crops would be twice the size of India, and most scenarios therefore involve chopping down trees to make way for it.
10 photographs to show to anyone who doesn't believe in climate change

Show all 10
"If you want to avoid replacing agriculture crops with bioenergy crops, there is only so much land available – that's why in these scenarios there was some deforestation for bioenergy crops, but we found that didn't pay off in terms of carbon in the end," Dr Anna Harper from the University of Exeter, who led the new study, told The Independent.
"It's not that it's bad or won't work, but we probably shouldn't be cutting down forest to put these crops in."
Instead, Dr Harper and her team found that simply planting more trees and preserving the ones we have would be a more effective way of combating climate change.
"In some places, BECCS will be effective, but we've found that in many places, protecting or regenerating forests is much more sensible," said co-author Dr Tom Powell.
The findings, published in the journal Nature Communications, come after scientists raised the alarm about a potential "hothouse Earth" future, in which destructive feedback loops accelerate global warming out of control.
Though the probability of such a catastrophic outcome is uncertain, the only way to prevent it happening, according to scientists, is to stop the planet getting too much hotter than it already is.
Forests were highlighted as a major component in achieving this goal and preserving Earth's stability.
"If we limit climate change then we are less likely to have these runaway feedback loops that occur," said Dr Harper.
Join our new commenting forum
Join thought-provoking conversations, follow other Independent readers and see their replies