Former Labour minister Meg Hillier has demanded 'pootling lanes' for women cyclists
Simon Usborne (who's more of a hurtler) explains why winning the space race is key to happy riding
Simon Usborne
Friday 01 August 2014 00:20 Comments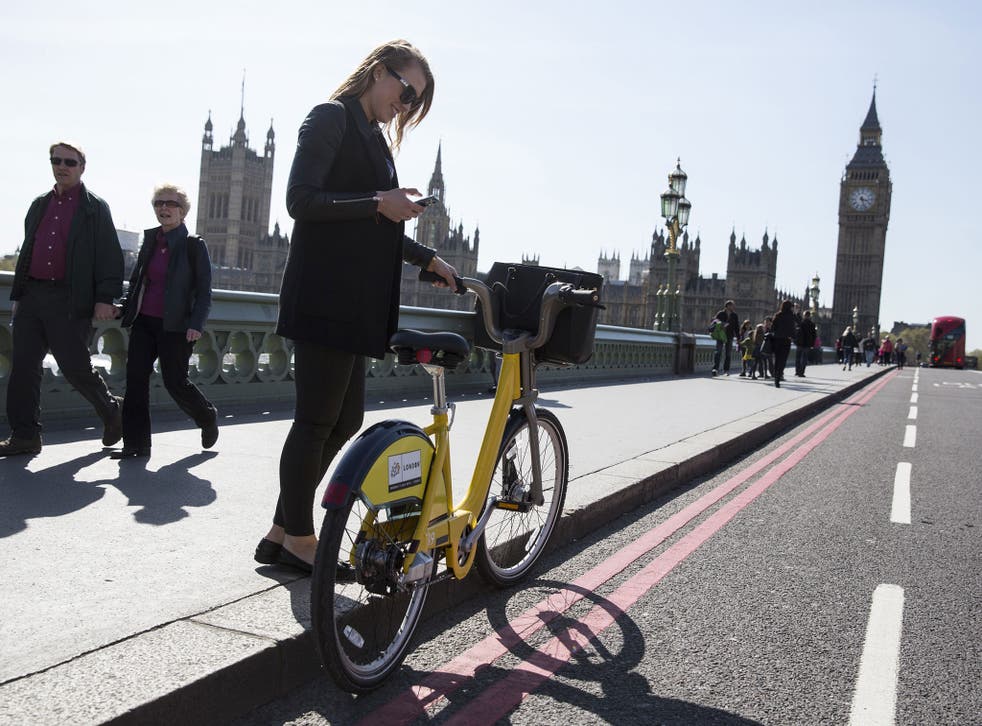 Just as the campaign to sort out Britain's notoriously patchy provision of cycle lanes gathers pace, one prominent politician is calling for secondary paths to cater to women who prefer to "pootle". Meg Hillier, a former Home Office minister and vice-chair of the all parliamentary cycling group, says a slow lane would protect vulnerable riders from the scourge of "Lycra-clad, mad" cyclists.
"When cycling is planned ideally, you have a fast and a slow lane, so those that want to pootle along can do so," the Labour MP for Hackney told the Daily Telegraph on the day that Emma Pooley zipped towards a silver medal in the Commonwealth Games time trial.
Her comments come after new statistics reveal scant sign of progress in bringing equality to our roads. The Department for Transport's annual National Travel Survey shows that in England, men on average make 21 bike journeys a year, compared to seven for women. Men also cycle four times further, riding 80 miles a year compared to 20.
The optimistic calls have re-ignited the debate about space for cycling on convoluted, crowded city streets. In London, provision depends on the will of central government as well as the Mayor's office and, for the majority of roads, the imagination and budgets of local councils.
Rachel Aldred, a cycling sociologist and senior lecturer in Transport at the University of Westminster, points out that "pootlers" are a varied demographic. "I think quite a lot of men would like to pootle as well, while a lot of women like going fast, but the point here is to enable people to go at a range of speeds," she says.
But how, when there just isn't the space? "I'm looking out on Marylebone Road now and it's not a winding, historic street," Aldred says. "There's plenty of space. Certainly in Westminster where I work that's not always the case but it's an issue of what your priorities are."
Imagination is key, too. "The problem has been that we look at who is cycling now and plan for that," Aldred explains. "Today it is disproportionately men and young people and those without children. But if we look at places with high levels of cycling like Amsterdam, we see far more older people and women and families."
Boris Johnson, the Mayor of London, has pledged to overcome the shortage of space for dedicated, wide cycle lanes on many city streets by prioritising cycling on a network of re-designed back streets.
Caz Nicklin is a champion of "normalised" cycling, for which clothes or confidence should be no barrier to entry. The founder of the Cycle Chic blog and shop, and author of a new book, The Girls' Bicycle Handbook, says cycling culture can change even while authorities gas about road design.
"It's about getting more women on bikes and seeing other women cycling in their own clothes, or with their kids," she says. "Training is important to help overcome the fear of other cars – to realise that it's not quite as scary as you might think."
She adds: "I always feel the cycling community feels welcoming, and if there's a speedy cyclist who wants to get past, that's fine as long as they don't mind me doing my thing. We don't want an us and them culture."
But the space needs to come first for real change to happen, says Chris Peck, policy coordinator at CTC, the national cycling charity, which is leading the Space for Cycling campaign at a national level. "There is a danger that if you don't design adequate facilities then instead of having fear of close overtakes by cars, you have it by other cyclists. It might not be as scary but it's off-putting to many people."
Local authorities have the most control over roads, but the impetus should come from Westminster, Peck says. "We're pushing the Department for Transport all the time to set the example and show how it can be done."
Register for free to continue reading
Registration is a free and easy way to support our truly independent journalism
By registering, you will also enjoy limited access to Premium articles, exclusive newsletters, commenting, and virtual events with our leading journalists
Already have an account? sign in
Join our new commenting forum
Join thought-provoking conversations, follow other Independent readers and see their replies