Cost of dismantling North Sea oil and gas likely to be double government target
Exclusive: New report suggests future generations will face tax bill of £3,000 each to shut down existing fossil fuel infrastructure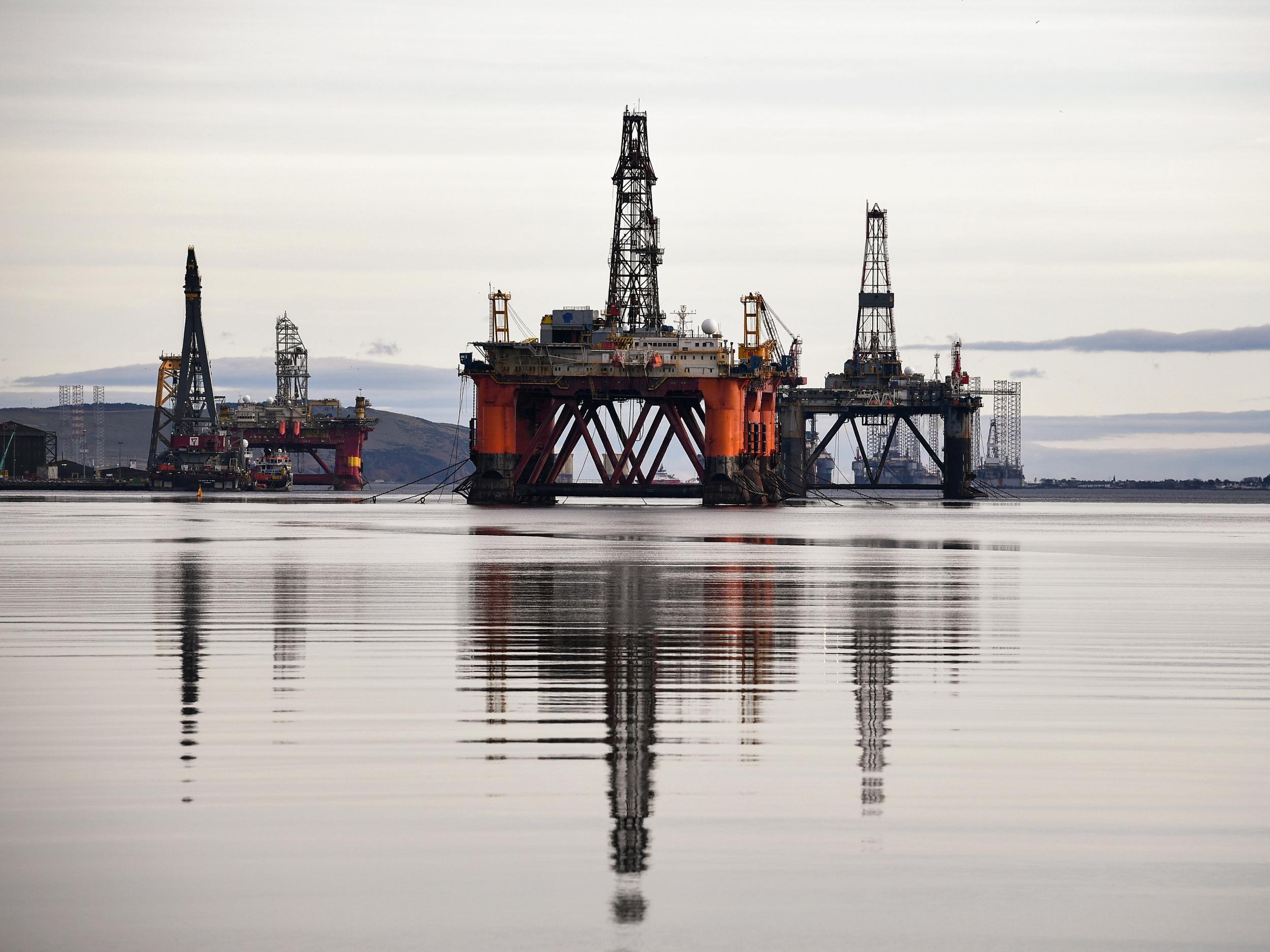 Shutting down oil and gas operations in the North Sea is likely to cost double the government's current target, leaving younger generations with a hefty tax bill.
An analysis of current government figures suggests the goal of £39bn to dismantle the region's pipelines and wells is a significant underestimate.
Instead, a figure of over £80bn is cited as a far more realistic projection in the new report for the Intergenerational Foundation (IF).
The higher price tag will leave each child in the UK with a bill of up to £3,000 if the government allows companies drilling in the North Sea to avoid their decommissioning obligations.
As the UK transitions to a more sustainable economy in an effort to meet its climate targets, a transition away from fossil fuels is essential.
However, these new findings highlight the lasting cost oil and gas will have even after UK citizens are no longer receiving any benefits from them.
"We think the target the government have set themselves for the cost of decommissioning flies in the face of what it knows itself to be the case, and what its own experts have told us," said Andrew Simms, report co-author and co-director of think tank the New Weather Institute.
Industry regulator the Oil and Gas Authority published estimates in 2017 for the cost of decommissioning the 250 fixed installations, 3,000 pipelines and 5,000 wells that make up the UK's North Sea fossil fuel infrastructure.
The figure they arrived at was around £60bn, with the goal of slashing this by 35 per cent.
This leaves a final target of £39bn, a figure that Mr Simms and his co-author David Boyle disputed in their report, entitled "Rigged: How the UK oil and gas industry is undermining future generations".
They say OGA's own analysis of decommissioning costs, as well as that carried out by auditors KPMG, has found large-scale projects like dismantling the North Sea's pipelines inevitably run into problems, and end up costing far more than planned.
"It's far more common to see an overspend on initial estimates of costs for megaprojects in this sector of 35 per cent rather than a saving," explained Mr Simms.
"So we think there has been a massaging down of the figures to make it seem more acceptable when in fact the likelihood is of a significant overspend."
In what Mr Simms refers to as a "great mishandling", the government has not set aside any money from the industry to handle future decommissioning, meaning this burden will fall largely on future taxpayers.
"By not having a dedicated pot of money, the idea that it's falling on a younger generation does hold up," said Dr Jonathan Marshall, energy analyst at the Energy and Climate Intelligence Unit.
Dr Marshall points to the example of Norway, a country that has built up a "big pool of money" to shut down its oil and gas operations.
He said decommissioning offshore oil rigs is still a fledgling industry, but one that will become increasingly important in the coming years.
"The ones we have are coming towards the end of their life and they are going to start building up relatively quickly – there are all these offshore oil rigs that need to be taken down," he said.
Ironically, some of the cost of dismantling North Sea fossil fuel infrastructure in the UK – part of the country's efforts to meet its climate targets as set out by the Paris climate agreement – is set to come from the continued extraction of oil and gas.
"You have this slightly perverse system where they are hoping to pay for it with maximum extraction," said Mr Simms.
Besides the monetary costs to younger people, the authors of the IF report argue this sustained exploitation of fossil fuel reserves will pass additional health and environmental costs their way.
Many climate scientists and environmental groups have emphasised the need to adopt a "keep it in the ground" approach when considering exploitation of remaining fossil fuels.
Mary Creagh, chair of the Environmental Audit Committee which has just launched an inquiry into sustainable seas, said "it is vital that decommissioning in the North Sea is done in a way that protects the ocean for future generations".
Mr Simms said: "We cannot by any means afford to burn even a majority of the known fossil fuel reserves that are in the ground, if we are to have a hope of meeting the targets we have signed up to under the climate accord."
10 photographs to show to anyone who doesn't believe in climate change
Show all 10
Instead, he argues that the burden should be taken up by the fossil fuel companies themselves, under the so-called "polluter pays" principle.
"As a rough rule of thumb, about half the cost of decommissioning as a burden falls upon the public purse, as opposed to the principle of the polluter paying, meaning those who have benefited in terms of the windfall profit from the industry bearing the full cost," said Mr Simms.
As it stands, IF claims the government is letting these companies bypass the principles of the Energy Act 2004 – which states they must pay the costs of decommissioning – by offloading costs of decommissioning onto smaller contractors.
"It is extraordinary that there is no proper mechanism in place to protect our children from having to pay the clean-up costs for oil and gas they didn't use, while the companies involved can essentially escape responsibility by offloading their North Sea holdings onto smaller contractors and retain just one quarter of the costs of decommissioning while benefiting from generous tax breaks," said IF co-founder Angus Hanton.
"We should be moving towards a greener renewable future for energy. Instead, current government policy is about subsidising the extraction of more carbon."
In response to these claims, a spokesperson from the Department for Business, Energy and Industrial Strategy said: "The law is clear that offshore oil and gas operators are required to decommission their infrastructure once a field reaches the end of its economic life.
"This means that companies who have benefited from oil and gas production bear the cost and responsibility for decommissioning rather than the taxpayer.
"The OGA is working with industry to ensure that decommissioning costs are minimised without compromising standards, and has set a target for industry to achieve a 35 per cent cost reduction."
Join our commenting forum
Join thought-provoking conversations, follow other Independent readers and see their replies