Fox hunters vent fury at National Trust for publishing details of meets
Heritage body accused of 'picking on' bloodsport enthusiasts for deciding to publish times and locations of hunts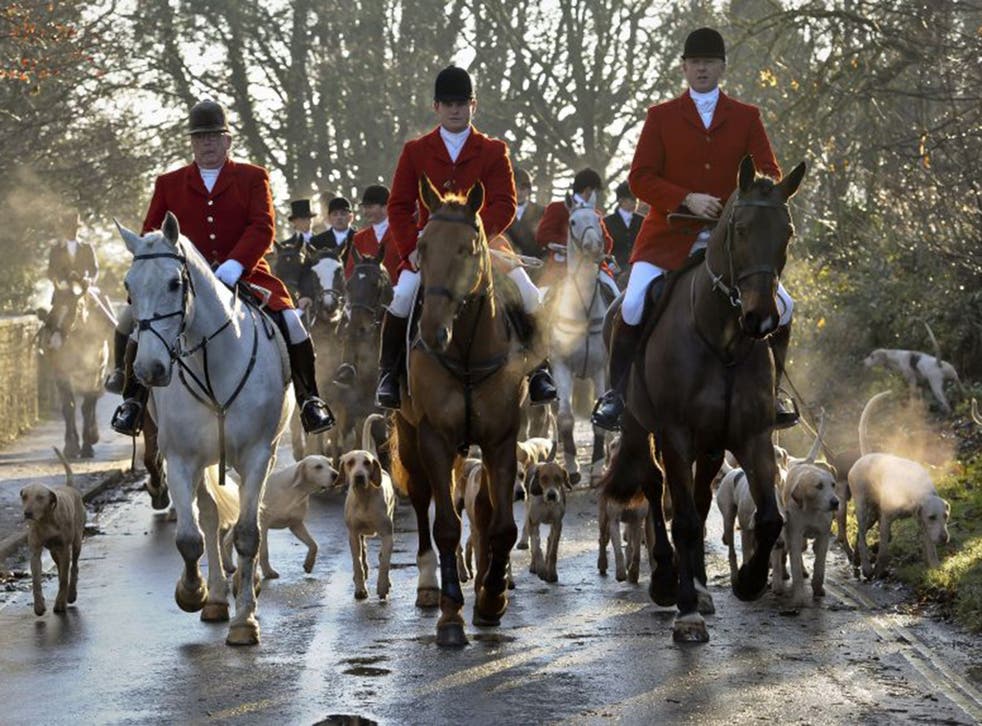 The National Trust will publish details of hunts ahead of a vote to ban the sport on its land.
The decision has caused uproar among countryside campaigners who argue they are being bullied by anti-hunting activists.
The Trust will announce hunt times and locations on its website, which hunters argue could lead to violent clashes with animal rights activists.
The controversy comes a month before the charity's annual general meeting where they will vote on whether to ban all hunting on National Trust land.
The motion is being brought by the League Against Cruel Sports at the AGM on 21 October.
Tim Bonner, the Countryside Alliance's chief executive, told The Telegraph the measures introduced last week were "another example of an organisation that has drifted an awfully long way from its roots".
Mr Bonner also criticised the Trust's failure to consult hunting associations. He said: "There is just a complete lack of understanding of hunting and hunting people at the National Trust."
Local businesses associated with the hunts are also concerned about the repercussions – including the possibility of being targeted online.
Many are now saying they would prefer to hunt unlicensed than be included on the website.
Richard Williams, joint-master of the Eryri, which hunts over National Trust land in Snowdonia, said: "I think it's unjustifiable. We'll be harassed by anti-hunting people. The National Trust is giving in to them."
The Trust has also prohibited the use of "animal-based scents", which opponents say will make hunting impossible as foxhounds are brought up to follow these scents.
Corbyn on fox hunting: 'My government would not tolerate this kind of barbarity'
Eric Taylforth, a National Trust tenant farmer who hosts four hunt meets a year, was critical of the Trust.
He said: "It can be very intimidating," he said. "Publishing the details is inviting them to come – it's very worrying."
A spokesperson for the National Trust was adamant: "We are in nobody's pockets on this.
"We are not proposing to publish starting points, specific routes and times. The 'map', referred to in that line on the website, will show only a general area where trail-hunting will be allowed on an agreed date."
Join our new commenting forum
Join thought-provoking conversations, follow other Independent readers and see their replies