Gardeners urged to stop using peat-based compost
Extraction releases huge amounts of CO2 into atmosphere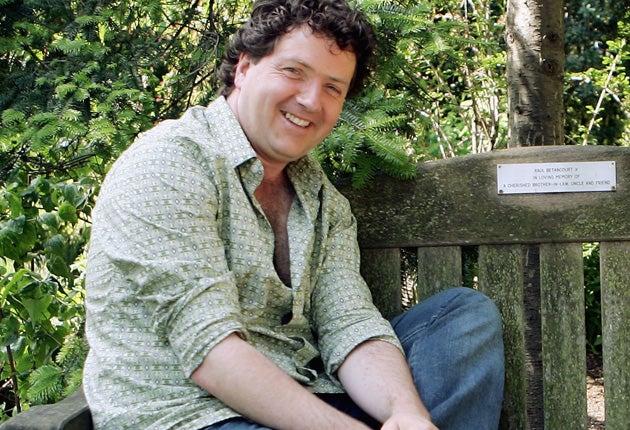 The star of the BBC's Gardeners' World has been drafted in by the Government as they try to persuade the public to stop using peat compost.
Ministers hope that Diarmuid Gavin will help them convince gardeners to stop using peat, which is present in almost half of all compost sold by garden centres.
Yesterday the Environment Secretary Hilary Benn announced a new target to phase out the use of peat compost in amateur gardens by 2020 but shied away from imposing a ban, provoking criticism from members of wildlife groups who said that ministers should have taken stronger action years ago.
In 1999 the Government aimed to eliminate peat from all but 10 per cent of compost by 2010, but it is still present in 46 per cent of the compost sold in Britain. Its extraction in the UK not only disturbs rare wildlife but also releases an estimated million tonnes of carbon dioxide into the atmosphere every year.
Around 70 per cent of peat is used in horticulture, much by amateur gardeners who have long considered it the best way of encouraging plant growth. It is rich in nutrients, being made up of partially decomposed plant material that has not decayed fully because of local conditions.
In northern Europe, peat is being extracted quicker than it is renewed on moors and bogs. Some 38 per cent of peat sold here comes from the UK, with 56 per cent coming from Ireland and 6 per cent from the Baltic states.
Launching the campaign at Kew Gardens in west London yesterday, Mr Benn said: "Amateur gardeners are by far the biggest users of peat, using over 2 million cubic metres each year. Our research shows us that gardeners often don't realise the damage that peat extraction causes or that the compost they're buying contains peat."
The launch was backed by Mr Gavin, who said: "Using peat-free products in the home and garden is one of the simplest yet most effective ways that people can make a positive environmental impact and reduce their carbon footprint. For most uses in the garden, for example, pots, growbags, hanging baskets, digging into or tidying up flowerbeds, peat-free alternatives are just as good as peat-based compost, and they don't lead to the loss of our valuable peat bogs."
The Department for the Environment, Food and Rural Affairs will hold talks with retailers this summer about how they can meet their 2020 target.
But a spokesman for the Royal Society for the Protection of Birds criticised Mr Benn's plans, saying that they were not ambitious enough. Dr Mark Avery, the group's director of conservation, said that peat would still be used in private gardens in 10 years' time, and that the proposals would not affect commercial growers, who account for a third of peat use. Representatives from the RSPB and other environmental organisations are due to meet Defra ministers tomorrow to discuss their concerns.
Dr Avery said: "The Government has missed the chance for an easy win in the fight against climate change. Using peat in gardens releases a million tonnes of CO2 every year. Removing it from composts and grow-bags would cut those emissions at a stroke and would be the same as taking about 350,000 cars off the road. It would also help end the destruction of our precious peat bogs and the loss of birds, plants and insects that rely on them."
Peat compost: The alternatives
*Peat is not necessary to grow most plants. A Which? survey this year found that alternative composts performed better than peat for growing potatoes and flowers in pots.
*Alternatives include bark, green compost, wood waste, wood fibre and coir. Defra acknowledges peat is best for some "very specialist uses and plants", such as carnivorous plants native to peat bogs and some ericaceous plants native to moorlands, but advises gardeners to use peat-free compost for all main garden uses. It offers advice at www.direct.gov.uk/buyingcompost
Join our commenting forum
Join thought-provoking conversations, follow other Independent readers and see their replies