Nursery bans glitter for Christmas crafts over environmental concerns
'If we're all getting through kilos and kilos of it, we're doing terrible damage,' says director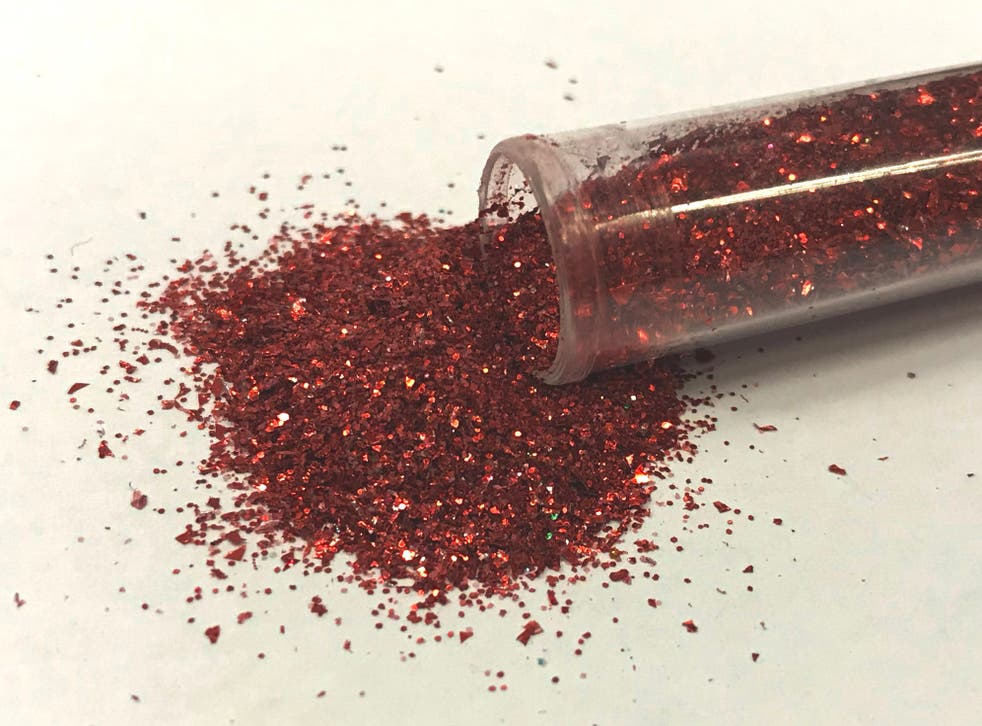 A nursery chain is to ban children from using glitter because of fears about the damage it causes to the environment.
The substance loved by youngsters for making Christmas cards and other crafts is being removed by Tops Day Nurseries, a chain of 19 centres in southern England.
It comes amid mounting concern globally about the effects of plastics on marine wildlife – and just weeks after viral images emerged of a fish forced to grow around a plastic bottle wrapper, leading to calls for consumers to "pick up your garbage".
Tops' managing director Cheryl Hadland said she made the decision after realising glitter is a microplastic which can harm the environment.
"You can see when the children are taking their bits of craft home and there's glitter on the cardboard, it blows off and into the air and on to the road, and it's only a tiny little bit, but we've got 3,000 children and they're all doing Christmas craft at the moment, so we've got glitter everywhere.
"There are 22,000 nurseries in the country, so if we're all getting through kilos and kilos of glitter, we're doing terrible damage, and these children, the world is for them. You can't really recycle it because it's so small, you can't separate it from anything."
Scientists have also called for the sparkling shards to be outlawed. Dr Trisia Farrelly, of Massey University, told The Independent: "When people think about glitter they think of party and dress-up glitter. But glitter includes cosmetic glitters as well, the more everyday kind that people don't think about as much. I think all glitter should be banned."
Most versions are made of aluminium and a plastic called PET. Dr Farrelly has investigated how PET can break down and release chemicals that disrupt human and animal hormones.
While plastic takes up to 1,000 years to decompose, it can break down into tiny pieces that eventually make their way into the oceans.
It may be flushed down toilets, dumped, or blown away from bins – and has been found everywhere from the North Pole to deep-sea sites.
Scientists and campaigners believe some eight million tonnes of plastic is floating in the world's seas, affecting some 600 species. Dr Richard Thompson, of Plymouth University, said: "We have had 60 years of this throwaway living and we need to recognise that plastic isn't throwaway."
Microbeads ban: Government to outlaw microplastics in cosmetic products
The Government is also planning to ban microbeads in cosmetics next year and Environment Secretary Michael Gove has said plastic waste is "putting marine wildlife under serious threat".
This year France banned plastic cups, cutlery and plates, with the regulation due to come into force in 2020. Business groups reacted with fury, claiming the move breached EU laws on the free movement of goods.
UK news in pictures

Show all 50
Ms Hadland added: "I love glitter, it's lovely, shiny, twinkly stuff, so it is kind of sad, but when we're wrecking the environment we really can't be doing it."
The decision has only just been made but parents were likely to approve, she said. "We did a survey a few months ago and 86 per cent of our parents want us to be eco-sustainable. I think a lot of our parents really want us to do this."
Many parents who use her nurseries are millennials, she said, who are likely to want a sustainable education for their child.
Sue Kinsey, from the Marine Conservation Society praised Ms Hadland's "proactive approach". "The majority of microplastics that get into the sea come from personal care products, household cleaners, tyre wear and other sources," she said. "While glitter is only a small part of the microplastic load getting into watercourses and the sea, steps like these will all add up to something greater."
Sue Learner, editor of daynurseries.co.uk, said: "We can only hope that by Cheryl Hadland raising awareness of the damage glitter can cause, other nursery owners and managers may be prompted to think about what decorative materials are being given to children and the potential impact it has on the environment."
Additional reporting by agencies
Join our new commenting forum
Join thought-provoking conversations, follow other Independent readers and see their replies