'America's only hope': Global cities in desperate plea to US mayors to defy Donald Trump over climate change
'Life gets better, cleaner, healthier, and more efficient as we embrace a clean energy future, work to eliminate dirty emissions, and put people – not fossil fuels – at the centre of our economies'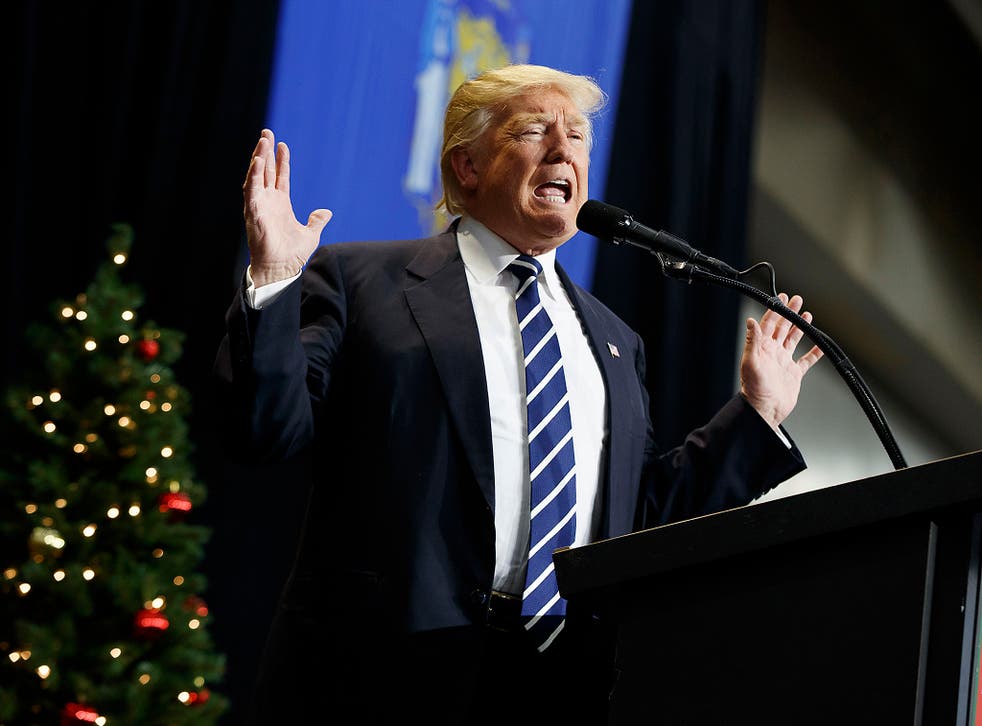 The mayors of five of the world's major cities have written a desperate plea to their counterparts in the United States, urging them to ignore Donald Trump's climate science denial and press ahead with steps to tackle global warming.
Urban areas are responsible for about 75 per cent of greenhouse gas emissions, so cities can make a significant contribution if they choose to do so.
The US President-elect has described climate change as a "hoax" and packed his Cabinet with people who have a track record of scepticism and denial about climate change.
The cities – Oslo, Rio de Janeiro, Stockholm, Sydney and Vancouver – are members of the Carbon Neutral Cities Alliance (CNCA), which wants to cut emissions by at least 80 per cent by 2050.
Its membership already includes a number of US cities, such as New York, Washington DC and San Francisco, as well as the likes of London, Berlin and Yokohama in Japan.
Johanna Partin, director of the CNCA, said: "The US election makes clear that sub-national actors – especially cities – are America's only hope now in terms of climate action.
"President-elect Trump has picked a fellow climate science denier to lead the Environmental Protection Agency, an oil tycoon to head the State Department, an enthusiastic fossil fuel extractor as Energy Secretary, and gas pipeline supporter Ryan Zinke as Interior Secretary.
"These appointments are illustrative of how many steps back America is already starting to take. Climate policy cannot take a sabbatical and wait another four years or another election cycle for more aggressive action."
In the letter, the five mayors – Raymond Johansen of Oslo, Eduardo Paes of Rio de Janeiro, Karin Wanngård of Stockholm, Clover Moore of Sydney and Gregor Robertson of Vancouver – were unequivocal about the threat posed by the Trump presidency.
"America's President-elect has made it clear that he plans to eviscerate the country's environmental protections, including plans to cut emissions at coal-fired power plants, one of the most egregious carbon footprints in one of the world's largest greenhouse gas emitters," they wrote to the mayors of eight US cities, including Boston, Boulder in Colorado, Minneapolis and Seattle.
"President-elect Trump has stated that in his first 100 days he will do everything he can to dramatically expand the production of shale, oil, natural gas and coal; lift roadblocks to fossil fuel pipeline expansion projects like Keystone Pipeline; and cancel billions in payments for climate change programs.
"We see climate change as a core issue of national interest, and a key driver of the march toward a cleaner and more equitable future."
They pointed out that the number of jobs in renewable energy was growing rapidly with employment in the sector increasing 12 times faster than the general economy.
"Business leaders understand this," the mayors said.
10 photographs to show to anyone who doesn't believe in climate change

Show all 10
"This is why you, the mayors of America's leading cities, must continue to be at the forefront of climate action in the US going forward.
"This is increasingly important as your new national leadership abdicates responsibility for protecting Americans and the world from fossil fuel impacts to our people's health, our economies, and our environment."
And they pointed to other benefits from ditching oil, coal and gas beyond preventing dangerous climate change and creating new jobs.
"Life gets better, cleaner, healthier, and more efficient as we embrace a clean energy future, work to eliminate dirty emissions, and put people – not fossil fuels – at the centre of our economies," the mayors said.
Climate change: It's "game over" for planet earth
They even pinched Mr Trump's favourite slogan.
"Making America great is about ensuring that its people are healthy and happy, its economies and environments are thriving, and its security is sound. We pledge to support you as you continue to do this.
"We hope the Trump administration will support you, America's leading cities, in your efforts.
"However if they do not, we, as fellow leading climate action cities, will stand by you to help in whatever ways we can."
Join our new commenting forum
Join thought-provoking conversations, follow other Independent readers and see their replies