Global electric car sales surged by 40% in 2020 despite pandemic, says IEA
But even higher uptake of electric vehicles is needed if world is to meet climate goals, experts say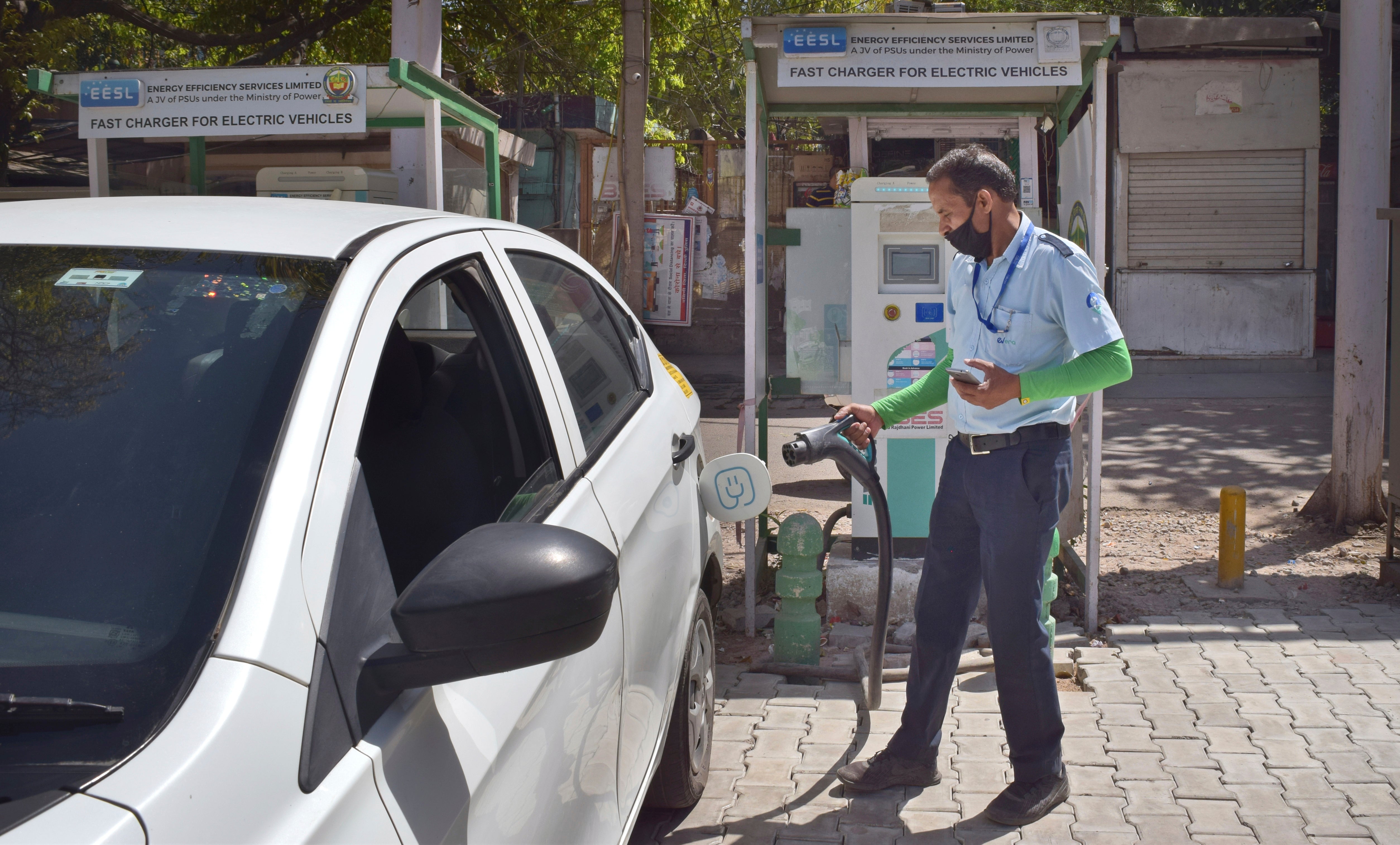 Global electric car sales surged by 40 per cent in 2020 despite the economic downturn caused by the Covid-19 pandemic, a new analysis finds.
A record three million new electric cars were registered in 2020 – a 41 per cent increase on the number in 2019, according to a report from the International Energy Agency (IEA). The uptick in electric vehicles came even as total car sales plunged by 16 per cent from 2019 to 2020.
The boom in electric car sales continued into this year, said experts at the IEA. Sales of electric vehicles in the first quarter of 2021 were two and half times higher than in the same period a year before, according to their analysis.
However, even higher rates of electric car uptake will be needed if the world is to meet its climate goals, they warned.
Dr Faith Birol, executive director of the IEA, said: "While they can't do the job alone, electric vehicles have an indispensable role to play in reaching net-zero emissions worldwide.
"Current sales trends are very encouraging, but our shared climate and energy goals call for even faster market uptake. Governments should now be doing the essential groundwork to accelerate the adoption of electric vehicles by using economic recovery packages to invest in battery manufacturing and the development of widespread and reliable charging infrastructure."
The IEA's Global Electric Vehicle Outlook 2021 also found that Europe overtook China to become the largest market for electric cars for the first time in 2020.
At a press briefing, Timur Gul, head of the energy technology policy division at the IEA, said the growth of electric vehicles in Europe was linked to the introduction of subsidies and tighter fuel standards.
In the UK, around 175,000 electric vehicles were sold in 2020 – around 10 per cent of the total number of new cars, according to the report.
This level of sales puts the UK roughly on par with France but far below Germany and Scandinavian countries such as Norway, where electric cars accounted for around half of all new sales in 2020.
Transport is the UK's most polluting sector, with petrol cars accounting for the bulk of emissions.
As part of his 10-point climate plan launched in November, Boris Johnson announced a ban on the sale of new petrol and diesel cars from 2030. However, in February, a report from the National Audit Office warned that meeting this target would require a "major transition for consumers, car makers and those responsible for charging infrastructure".
Join our commenting forum
Join thought-provoking conversations, follow other Independent readers and see their replies