EU could delay vote on allowing cancer-linked weedkiller until it gets decision it wants
'Apparently there's no certainty there will be a majority in favour' of allowing continued use of glyphosate, source tells The Independent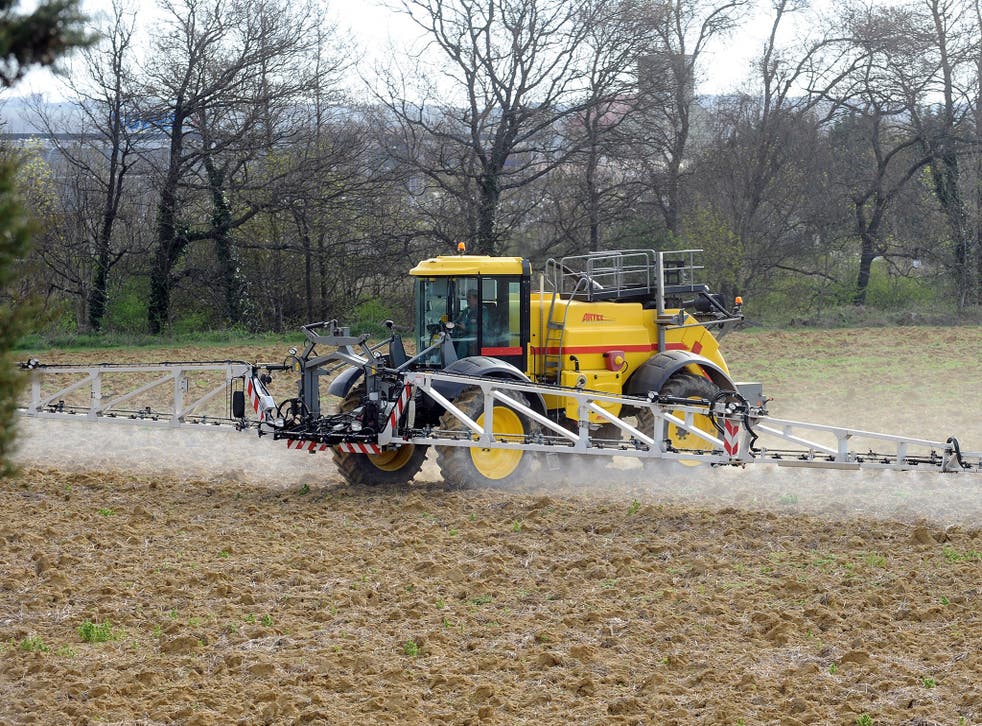 The EU could continue delaying a vote on whether to allow a controversial weedkiller that might cause cancer to be used for another 15 years until enough countries can be persuaded to agree.
Glyphosate, the active ingredient in Roundup, has been described as the world's safest and most commonly used weedkiller. Traces have been found in the food we eat and also in human breast milk and urine.
But last year, in an announcement that sent shockwaves throughout the food industry, the International Agency for Research on Cancer (IARC) concluded that it "probably" causes cancer.
The EU's Standing Committee on Plants, Animals, Food and Feed had been due to rubber-stamp a new license for glyphosate in March, but the decision was put off as countries including France, Italy, Sweden and the Netherlands objected.
And a European Union source told The Independent that the same thing could happen again at meetings on Wednesday and Thursday this week.
"Apparently there's no certainty there will be a majority in favour," the insider said.
"In principle, they could vote or not. It's not clear if the [European] Commission will ask for a vote. That's the information I've got, but it's a bit of a rumour."
The Pesticide Action Network said that the use of glyphosate had "exploded since the 1990s causing increased health and environmental problems ever since".
"It's been linked with numerous health problems – not just cancer and it's continued use is not worth the risk to farmers, ecosystems or the rest of us when there are alternatives available," it said.
"Glyphosate resistance is becoming a real problem in some parts of the world and, consequently, a purely chemical-based approach to weed control is proving naïve in the long term.
"We need to ban it now for the future of agriculture, human health and biodiversity."
However the National Farmers Union called for "common sense to prevail", noting that experts from the United Nations Food and Agriculture Organisation and World Health Organisation said on Monday that glyphosate was "unlikely" to cause cancer in people who consume it in food.
UK news in pictures

Show all 50
NFU vice-president Guy Smith said "various scientific bodies have confirmed that glyphosate is safe for use".
"This ultimately leaves no factual basis preventing a full a re-approval that is consistent with the established regulatory process," he said.
"It is essential that farmers and the environment are given every chance to thrive and I very much urge member state experts to listen to the scientific advice, and re-authorise glyphosate."
Join our new commenting forum
Join thought-provoking conversations, follow other Independent readers and see their replies