Australian government announces £35m plan to save Great Barrier Reef
New funding programme will combat pollution and outbreaks of crown-of-thorns starfish, but lack of focus on climate change has been criticised by environmentalists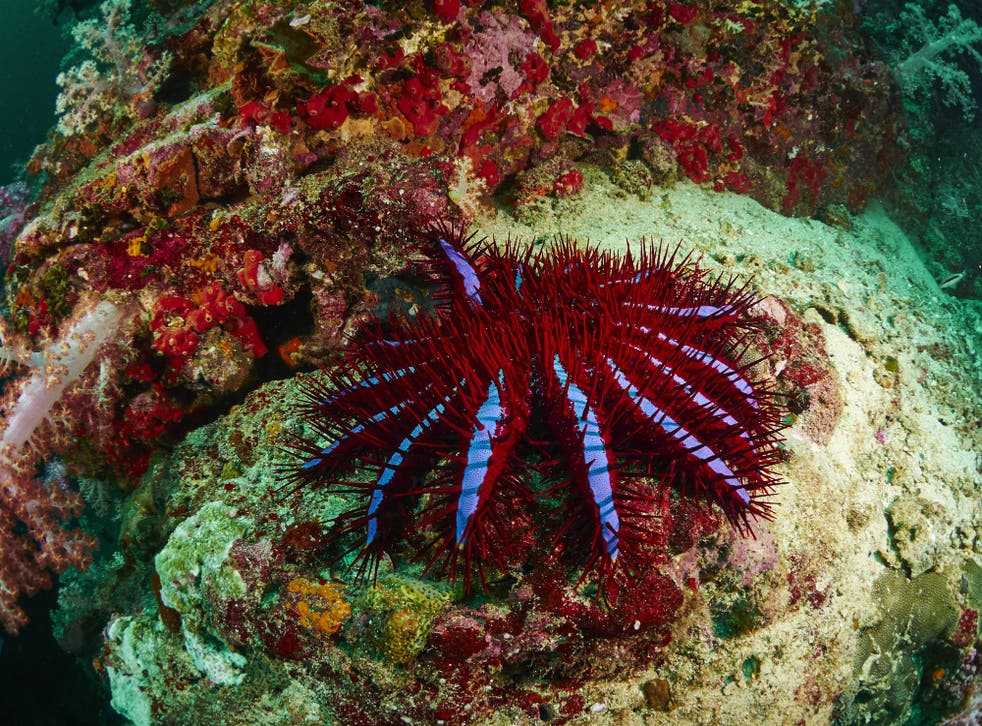 An AUS$60m (£34.6m) rescue plan to save the Great Barrier Reef has been announced by the Australian Prime Minister Malcolm Turnbull.
The package, which will be rolled out over the course of 18 months, will be used partly to fight the outbreak of crown-of-thorns starfish, which are known to contribute to the decline of corals.
Other proposed uses of the money included increasing the number of reef patrol officers and reducing pollution from chemicals used in farming that seep into the water.
The new programme, announced in the northeastern Queensland city of Townsville, also included a contribution to new research into coral.
The Great Barrier Reef at its best - and worst

Show all 17
However, environmentalists have accused the prime minister of missing the most important contributor to coral decline, namely global warming.
A previous round of funding – AUS$50m (£29m) in total – was released in early 2016, and this too focused on improving the resilience of the reef by helping to reduce agricultural runoff.
"Maximising the health and resilience of the ecosystem will help the Reef to withstand pressures such as the high sea surface temperatures that are causing the current coral bleaching event," said then-environment minister Greg Hunt.
The Great Barrier Reef has been hit hard by bleaching events in recent years, which have been linked with rising global temperatures.
While the Government has acknowledged the harmful impact of climate change on coral, environmental groups have said the new plan distracts attention from the real problems afflicting the reef.
Greenpeace Australia Pacific said: "Prime Minister Malcolm Turnbull's decision to pay farmers up to $60 million to reduce sediment runoff to the Great Barrier Reef is the kind of tinkering around the edges approach that has failed in the past and does nothing to address the cause of devastating coral bleaching."
Great Barrier Reef at 'terminal stage' after latest coral bleaching data
"Rather than engaging in piecemeal exercises that ignore the biggest threat to the Reef, Malcolm Turnbull should place the interests of all Australians ahead of the profits of coal barons by embracing renewable energy and saying no to new coal projects," said Greenpeace Australia pacific climate and energy campaigner Dr Nikola Casule.
Dr Casule described the measures proposed by Mr Turnbull as "fantasy solutions that ignore the real issue".
Green senator Andrew Bartlett agreed that the new programme missed the biggest issue when it came to coral conservation.
"If Malcolm Turnbull was serious about protecting the Great Barrier Reef he would listen to scientists and transition away from the real reef-killer, the fossil fuel industry," he said.
Join our new commenting forum
Join thought-provoking conversations, follow other Independent readers and see their replies