Green tax goes to wrong homes, says think tank
Jane Merrick
Saturday 26 October 2013 21:23 Comments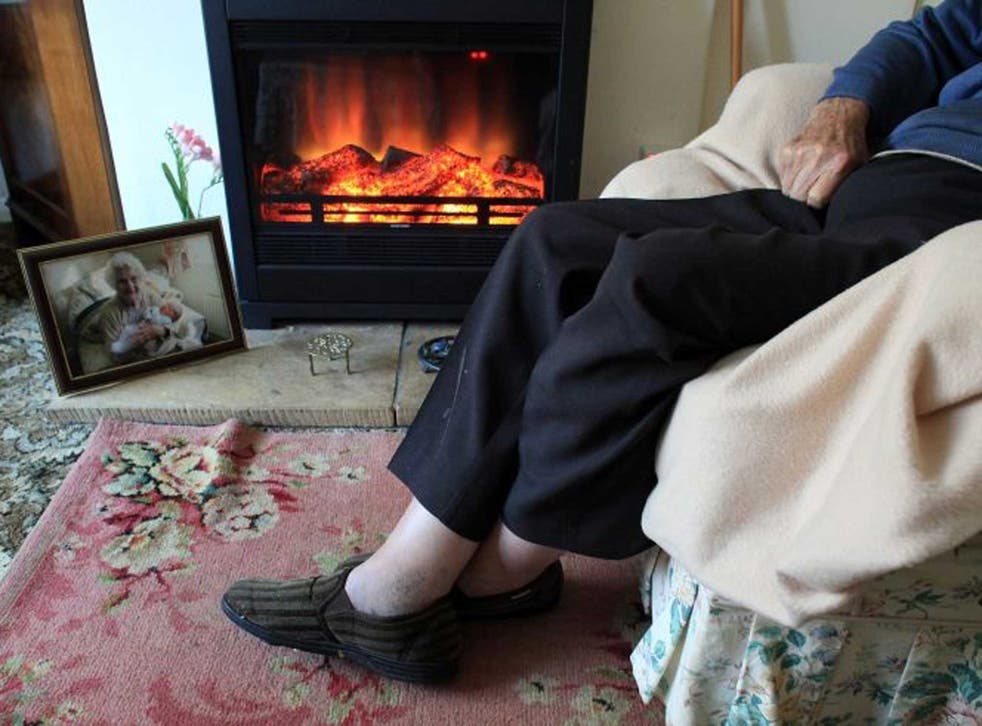 The overwhelming majority of money raised from the Government's flagship "green tax" designed to help poor families cope with their heating bills is going to homes not classed as living in fuel poverty, research by a leading think tank revealed yesterday.
Around 80 per cent of the total £540m budget raised from the Energy Company Obligation (Eco), one of the green levies under review by David Cameron, is being targeted at the wrong homes, the IPPR says. As a result, 1.3 million households, more than half of all homes in fuel poverty, get no help with insulation or boiler replacement.
The Prime Minister last week announced he would "roll back" green taxes, which the controversial Big Six energy firms blame for pushing up household bills. Mr Cameron's announcement triggered alarm among Liberal Democrats, who were given only 30 minutes' notice of the decision.
The IPPR said that both the Government and energy companies were failing to help fuel-poor households, and called for reform – not scrapping – of the Eco, introduced by the coalition earlier this year.
The Eco requires the six largest energy suppliers – British Gas, EDF, E.On, npower, SSE, and Scottish Power – to deliver energy-efficient improvements, and, together, the firms are obliged to spend £540m a year on fuel-poor homes. The costs are passed on to customers through energy-bill increases – which has driven the current row over green taxes.
But according to IPPR's research, £434m of the £540m Eco budget is being misspent as firms offer the insulation and boiler-replacement subsidies to low-income homes that are relatively energy efficient, rather than those that are technically "fuel poor" because they spend more than 10 per cent of income on energy bills.
There are 2.39 million households in England classed as fuel poor. These have incomes below the poverty line and high energy costs due to poor insulation and inefficient boilers.
Reg Platt, IPPR senior research fellow, said: "The [Eco] policy has a vital role to play by helping those households who are least able to cope with the [price] increases. But the policy is poorly targeted and over half of households in fuel poverty get nothing.
"Some energy companies with a track record of poor delivery want Eco to be loosened .... This would make a bad situation worse for poor homes, many of whom already have to choose between eating and heating." He suggests a "street-by-street roll out of energy- efficiency improvements", starting in lowest-income areas.
"This would mean that all fuel-poor homes can get support and [most] of the funds would reach fuel-poor homes."
Counting the cost
In March, the estimated average household gas and electricity bill was £1,267 a year, which is set to rise. Of this, £112 is green taxes – broken down into £62 for support for the vulnerable and energy – and £50 for supporting cleaner energy – which becomes (to the nearest pound)...
£47 Eco (Energy Companies Obligation): energy firms must pay for energy-efficiency improvements to those in fuel poverty, worth around £1.3bn a year.
£30 The Renewables Obligation, allows subsidies for projects such as wind farms/solar parks.
£11 Warm home discount, which pays for rebates, this year worth £135, to those judged to be in fuel poverty, around 2m homes.
£8 Buying permits to pollute from the EU emissions trading scheme.
£7 Feed in tariff, which pays for subsidies for small-scale renewables such as roof-top solar panels.
£5 Carbon price floor, a carbon tax on plants using gas and coal.
£3 Smart meters, better billing.
Register for free to continue reading
Registration is a free and easy way to support our truly independent journalism
By registering, you will also enjoy limited access to Premium articles, exclusive newsletters, commenting, and virtual events with our leading journalists
Already have an account? sign in
Join our new commenting forum
Join thought-provoking conversations, follow other Independent readers and see their replies