Greenpeace comes to the aid of Britain's small fishing vessels
Environmental pressure group says the government has awarded too great a share of the UK's fishing quota to less sustainable, industrial craft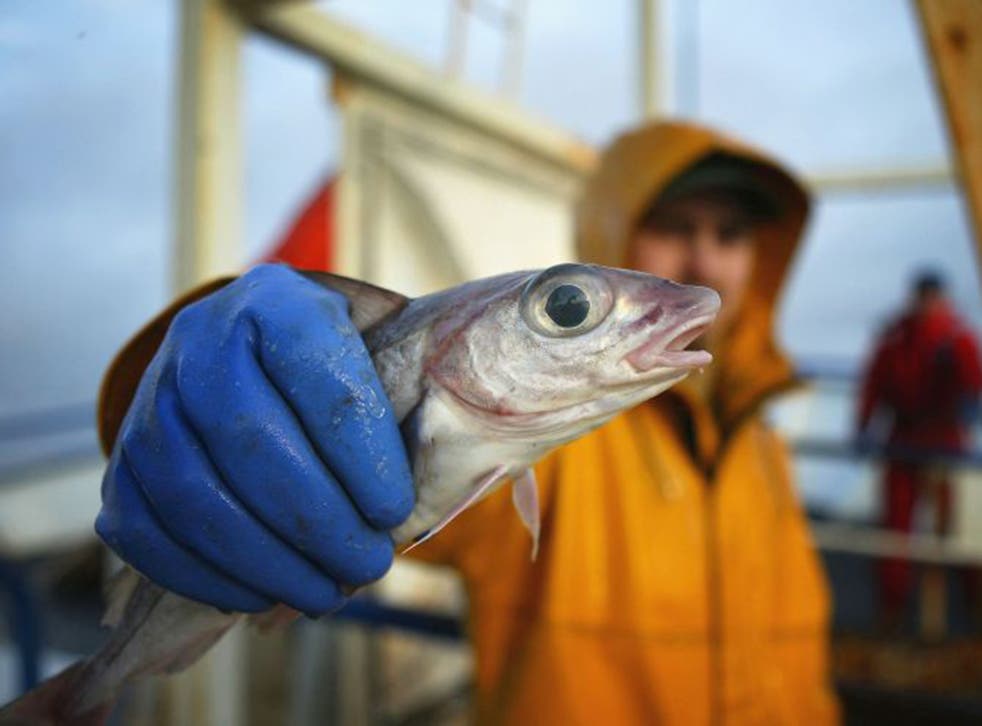 There may be plenty more fish in the sea according to some, but local fishermen are banned from catching them.
The UK is sending many fishermen into bankruptcy by only offering them a fraction of the nation's fishing quota, according to Greenpeace who on Friday, launched legal action against the government at the High Court.
The NGO has claimed that the Department for Environment, Food and Rural Affairs (Defra) is violating European fishing law, set out in the Common Fisheries Policy (CFP), by not publicly publishing new criteria for how they distribute their fishing quota, and by giving more quota to less-sustainable, industrial vessels.
Sarah North, Greenpeace Head of Oceans campaign, said it was "unlawful", adding that the industry was "crumbling" because the UK was not prioritising small scale fishermen who were more environmentally-friendly and provided more jobs.
"It's unlawful. They need to include criteria which incentivises social, environmental economic outcomes and Defra don't think they need to change a thing right now."
"We meet fisherman all the time [who are being forced into bankruptcy]… It doesn't have to be that way. If they had slightly more access to resources, it could be a thriving industry."
She said there needed to be a "deliberate effort" to target quota to generate local outcome. "[Small-scale fishermen would] get more than this measly four per cent [quota] that they're getting [now]. They'd get a proper decent share and be able to make a livelihood."
Fishermen operating vessels under 10 meters long are only allocated four per cent of the UK's fishing quota and six per cent of the English quota, whereas the five largest foreign controlled vessels in England have 32 per cent.
The chief executive of the New Under Ten Fishermen's Association (NUTFA), Dave Cuthbert, said that the restricted quotas were affecting the livelihoods of many fishermen, adding that some could not make a living and were turning to work in factories or as taxi drivers: "The under-10 fleet is becoming more and more part time."
"Something needs to be done drastically. The lifeblood of a lot of coastal communities is disappearing."
He said that even if the allocation was to be doubled to eight per cent, it "would go a long way towards solving the problem".
Evidence given to the High Court from Greenpeace states: "A central problem with the UK's approach to quota allocation is that it would appear inherently to favour the fishing vessels which do the most environmental harm and are of the least economic and social benefit to coastal communities. Conversely, it does not encourage vessels which fish in a more environmentally sustainable manner and contribute more to their communities."
Barry Deas, chief executive of the National Federation of Fisherman's Organisation which represents both inshore fishermen and large industrial vessels said it was "sheer nonsense" to say the larger vessels were unsustainable.
"Many of these vessels fishing large shoaling offshore stocks like mackerel and herring are operating in exceptionally well managed fisheries… if these pelagic quotas were reallocated to the inshore fleet, they would remain uncaught."
Mr Deas said there were issues to be resolved but called Greenpeace's intervention "superficial and blundering".
A spokesperson for Defra said: "We value our local inshore fishing communities - in 2014 we increased their potential catch by 720 tonnes and continue to take steps to maximise use of the UK's quota."
"Any company applying to fish our quota must demonstrate a clear economic link to this country and all large UK flagged vessels, the great majority of which are UK crewed, make their catches in offshore waters that cannot be reached by local inshore fishermen."
Join our new commenting forum
Join thought-provoking conversations, follow other Independent readers and see their replies