Gun lobby persuades Government to kill off game bird welfare law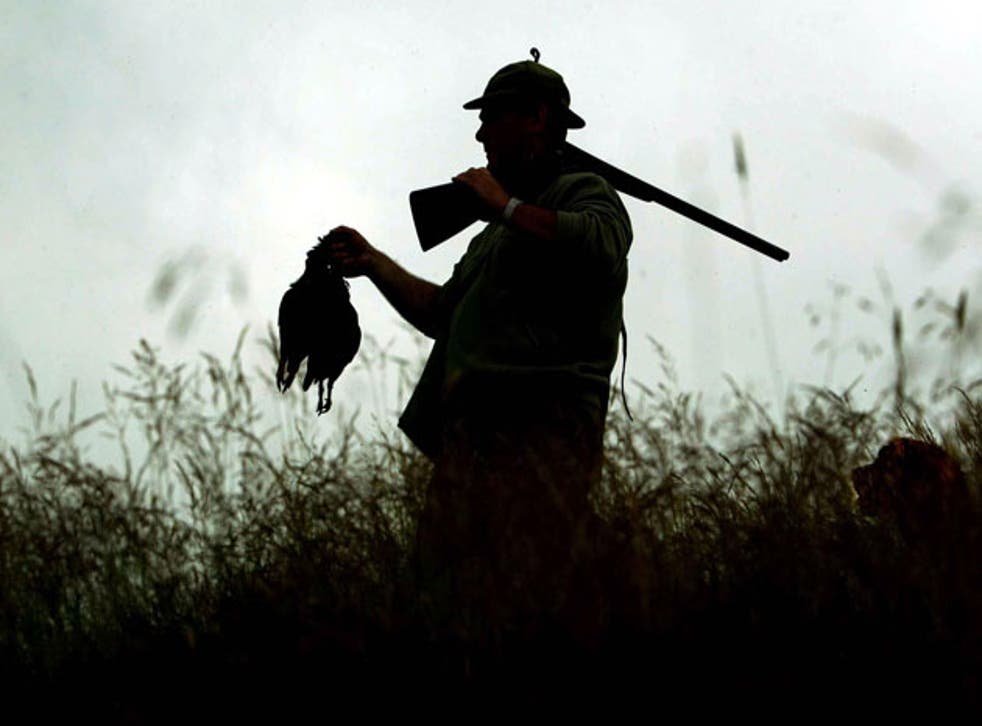 The government has acceded to the wishes of shooting groups and scrapped plans that would have freed millions of pheasants from small cages.
Jim Paice, the new farming minister, withdrew a new code of practice for the welfare of Britain's 40 million game birds last month after pressure from country sports organisations including the Game Farmers' Association and the Countryside Alliance.
His predecessor Jim Fitzpatrick placed the code before Parliament in May, in one of the last acts of the Labour government. It set out minimum space requirements for breeding birds.
Mr Paice, who killed it off days before it would have come into force, is expected to introduce a revised code within two months, without rules that would force farmers to use larger ground pens instead of raised wire cages.
Pro-hunting groups welcomed the move, saying they were confident the revised code would "address welfare concerns without imposing unjustified restrictions on game farmers". The RSPCA complained that the move meant birds would remain in cramped, unnatural conditions and is urging its members to protest to MPs.
Mr Paice's decision is the latest twist in a long-running controversy over the intensive rearing of pheasants and partridges for shooting. Although many people assume the semi-wild animals are reared on farmland, they only spend their last few weeks roaming around on moors after being bred and kept on specialist farms.
Two years ago the Farm Animal Welfare Council, the Government's veterinary advisers, expressed concern about breeding birds in barren wire mesh cages suspended from the ground. It also criticised the placing in their mouths of plastic "bits" to stop cannibalistic behaviour in the confined space and especially the use of mask-like contraptions called "bumpa-bits". "Birds were kept in a barren environment on wire floors, with minimal opportunity for seclusion," the report said. "Design appeared to be influenced more by cost and manufacturing requirements than welfare."
In March the Labour government published a Code of Practice for the Welfare of Game Birds that dropped a requirement to ban the cages, but specified a pheasant must have a square metre of space and a grey partridge half a square metre, together with guidance on space for perches and exercise. It also banned "bumpa-bits".
The RSPCA said, in effect, the code would have banned small cages and exposed any farmer using them to potential prosecution under the 2006 Animal Welfare Act. Farmers would have had to keep pheasants and partidges in larger pens built over natural ground.
When the Government was elected, five shooting organisations wrote to the Department of the Environment, Food and Rural Affairs (Defra). The Game Farmer's Association warned the new code would have affected 43 per cent of partridge and 6 per cent of pheasant production, leaving game rearers facing "chaos and bills running to millions of pounds" and forcing production to unregulated overseas operators. At the end of May, Defra removed the code from its website. At a confidential meeting of its Gamebird Working Group on 7 June, Mr Paice said the code was being withdrawn, indicating the ban on bumpa-bits would be kept and the space requirements dropped.
Alice Clark, senior scientific officer at the RSPCA, said: "We are extremely concerned it was withdrawn, because ... the version laid before Parliament offered a number of improvements for game birds, specifically on cages."
The game bird industry
*British farms rear 40 million game birds annually.
*Most are pheasants (30 to 35 million), but there are 5-10 million partridges.
*Grouse are not reared on farms: they live wild all year round on moors in Scotland, northern England and Wales.
*Pheasant and partridge are semi-wild. They can only fly short distances.
*Breeding partridge are kept in pairs in raised wire mesh cages.
*Breeding pheasants are kept in cages in groups, typically of one cock and six hens.
*70,000 jobs are said to depend on the game shooting industry and it is claimed to be worth £1.6bn to the UK economy.
*There are up 7,000 shoots registered to release pheasants, 3,000 for partridge.
*The pheasant and partridge shooting season lasts from 1 October to 1 February in England, Scotland and Wales.
*The grouse season begins on 12 August and runs to 10 December.
Sources: Defra, Farm Animal Welfare Council, RSPCA
Register for free to continue reading
Registration is a free and easy way to support our truly independent journalism
By registering, you will also enjoy limited access to Premium articles, exclusive newsletters, commenting, and virtual events with our leading journalists
Already have an account? sign in
Register for free to continue reading
Registration is a free and easy way to support our truly independent journalism
By registering, you will also enjoy limited access to Premium articles, exclusive newsletters, commenting, and virtual events with our leading journalists
Already have an account? sign in
Join our new commenting forum
Join thought-provoking conversations, follow other Independent readers and see their replies