Harvest mice surprise researchers with unexpected resurgence after reintroduction 15 years ago
Europe's smallest rodent is thriving in Northumberland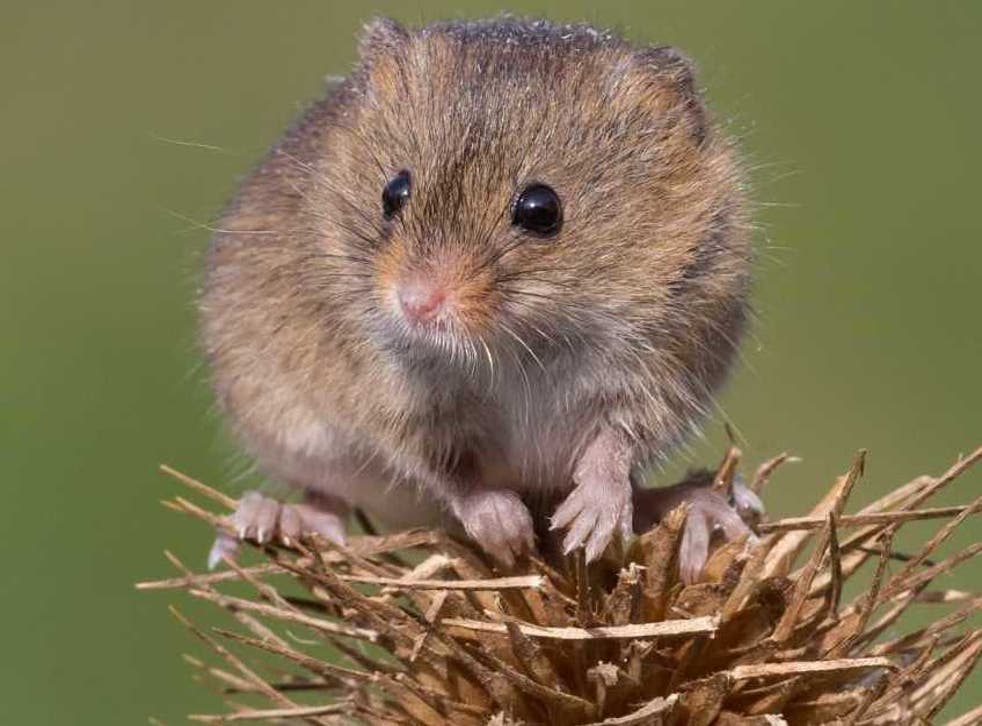 The UK's smallest rodent – the harvest mouse – is making an unexpected resurgence in Northumberland 15 years after a reintroduction of the species was believed to have failed.
A 2009 survey of the site at the Northumberland Wildlife Trust's East Chevington reserve turned up nothing, and researchers concluded the 204 harvest mice released in 2004 had not successfully colonised the area.
But a decade later, volunteers have now found "several" of the species' tennis-ball sized nests, and sightings of the tiny mouse have been made.
Mike Pratt, chief executive of Northumberland Wildlife Trust, told The Independent: "It's a really lovely story – we're getting used to counting losses in nature but this is a more positive story."
"We did the introduction on our reserves up at Chevington on the Northumberland coast 15 years ago. We bred quite a lot, did the introduction and released them, and they seemed to disappear completely. We never saw hide nor hair of them until now."
Species to be protected by "blue belt" conservation zones

Show all 20
The volunteers were working as part of a National Lottery Heritage Fund project called Catch My Drift.
Speaking after the first nest was found, project assistant Sophie Webster said: "The project has a great team of volunteers, so I was delighted when they discovered the nest yesterday.
"The discovery of the harvest mice will affect how the reed beds are managed and will be incorporated in the project's future management plans."
Mr Pratt said the team had found "harvest mice nests, built in the summer. So we know they're there. We've found several of these now. And we've had a few sightings too."
He added: "I think it's a vestigial population that's regrown. What we're going to do now is carry out a survey and if there are enough there, we'll leave them to continue as they are. But if there isn't then we might augment them with a new reintroduction. One way or another, it shows that when we do intervene in wildlife, it sometimes works, despite conditions."
Mr Pratt said he believed the success could be replicated elsewhere.
"We can effectively rebuild some of nature if we put these efforts in. So this gives us some encouragement."
Harvest mice are preyed upon by domestic cats, owls and kestrels, but modern crop spraying is believed to have caused a catastrophic decline in their numbers across Europe.
Mr Pratt said: "They are a really important part of marshland habitat and they should naturally be in those areas. They used to live in arable fields, but due to the use of herbicides you just don't get them anymore. It is a really positive thing to see them there, because it means the conditions are right for these creatures, and if the conditions are right for them, then it means they are right for insects and other species."
Mr Pratt said harvest mice are encouraged into areas of long grass and reeds, as well as wet areas around the edge of ponds. "On farmland we just need these rough margins and thick marshy areas to be left alone.
Register for free to continue reading
Registration is a free and easy way to support our truly independent journalism
By registering, you will also enjoy limited access to Premium articles, exclusive newsletters, commenting, and virtual events with our leading journalists
Already have an account? sign in
Register for free to continue reading
Registration is a free and easy way to support our truly independent journalism
By registering, you will also enjoy limited access to Premium articles, exclusive newsletters, commenting, and virtual events with our leading journalists
Already have an account? sign in
Join our new commenting forum
Join thought-provoking conversations, follow other Independent readers and see their replies