61,000 dead: The shocking toll from extreme heatwaves that hit Europe last summer revealed
More women died of heatwaves in Europe than men, study finds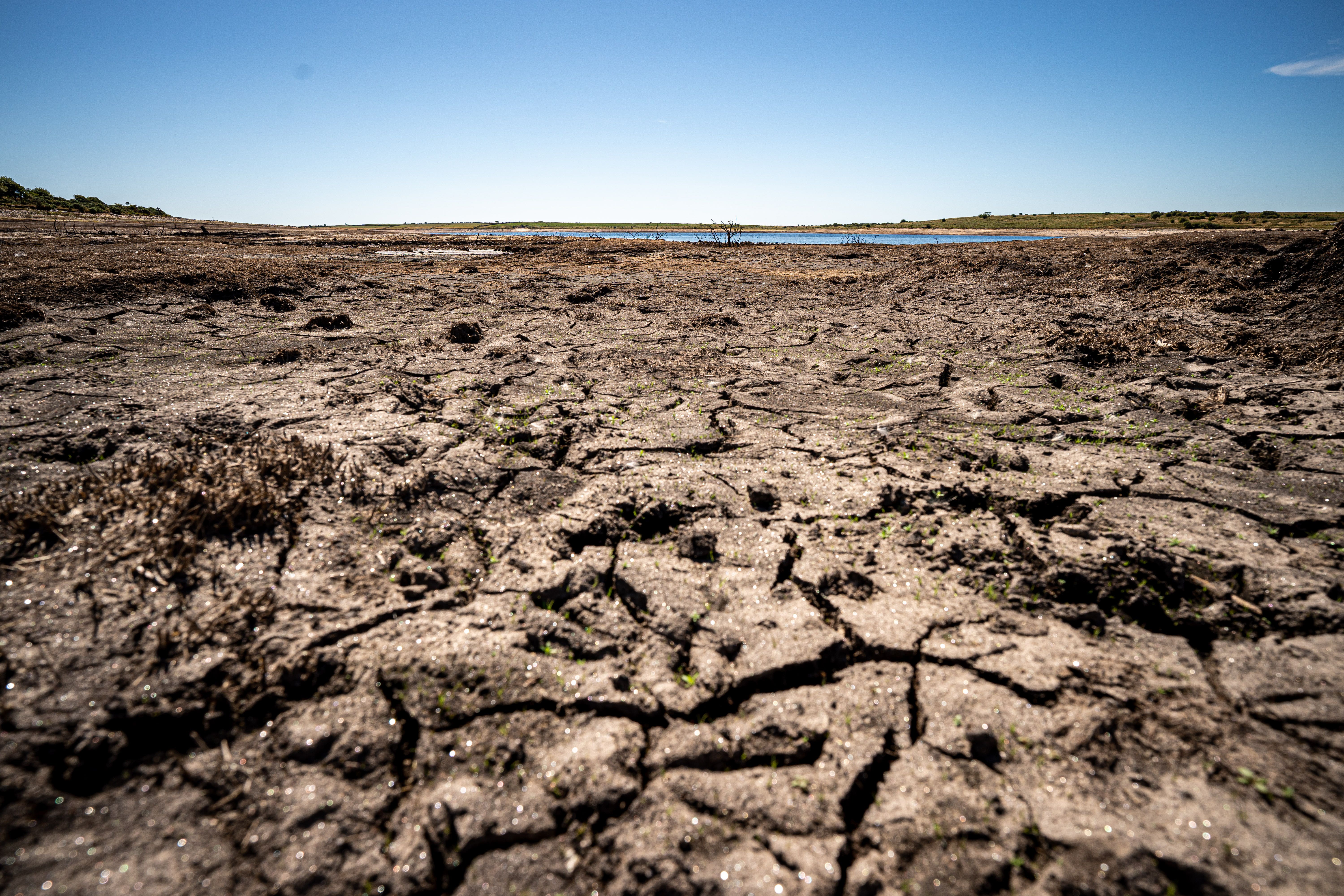 Extreme heatwaves contributed to more than 60,000 deaths in Europe in 2022 – a number much bigger than previous estimates have shown, according to a new report.
The study, conducted by the Barcelona Institute for Global Health (ISGlobal) and published in the journal Nature Medicine, estimated that a staggering 61,672 deaths were caused by extreme heat in Europe between 30 May and 4 September 2022.
Europe experienced its hottest summer on record in 2022, marked by an onslaught of scorching heatwaves, devastating droughts and raging forest fires, driven by human-induced climate crisis.
While it was known that the excessive heat had led to a significant increase in mortality rates, the exact number of deaths directly attributable to the heat had remained unquantified.
In an earlier report, the World Meteorological Organisation (WMO), an agency of the United Nations, estimated the number of deaths in Europe to be at 15,700 due to 2022 heatwaves. The numbers from the ISGlobal report now estimate it to be four times what WMO found.
"This work adds to the existing evidence on heat-related mortality by providing updated data and analysis for the summer of 2022 in Europe," Dr Raquel Nunes, assistant professor in environmental change and public health, Warwick Medical School, said about the report. "The findings of the current study, with over 61,000 estimated heat-related deaths, further support the evidence that heatwaves have a significant impact on mortality rates."
To arrive at these alarming figures, the research team gathered temperature and mortality data from 2015 to 2022 for 823 regions across 35 European countries, representing a total population of more than 543 million people. These datasets were then used to develop epidemiological models to predict temperature-attributable mortality for each region and week during the summer period.
Temperature records indicated that every week throughout the summer period, Europeans experienced above-average temperatures, the report said. The most extreme temperature anomalies occurred during the peak of the summer, from mid-July to mid-August.
Researchers say that this repeated occurrence of heatwaves significantly increased heat-related mortality, resulting in 38,881 deaths between 11 July and 14 August.
Within this period (slightly over one month), a severe pan-European heatwave occurred from 18 to 24 July, accounting for 11,637 deaths. When examining the impact on individual countries, Italy reported the highest number of heat-attributable deaths during the entire summer of 2022, with a total of 18,010 fatalities. Spain followed closely behind with 11,324 deaths, while Germany recorded 8,173 deaths.
Analysing the mortality rates attributable to heat, Italy again topped the list with 295 deaths per million, followed by Greece (280), Spain (237) and Portugal (211). The European average was estimated at 114 deaths per million.
In terms of temperature anomalies, France experienced the highest deviation from the average values for the period 1991-2020, with temperatures reaching an astonishing 2.43C higher. Switzerland followed closely with 2.30C higher, while Italy, Hungary and Spain recorded an increase of 2.28C, 2.13C and 2.11C respectively.
The study also revealed stark differences in heat-related mortality based on age and gender. It found that more women died of heatwaves than men, with mortality among women standing at a 63 per cent higher rate compared to men. The study estimated 35,406 premature deaths among women, standing at 145 deaths per million, and 21,667 deaths among men, at 93 deaths per million.
"It [the study] demonstrates that heat prevention strategies need to be re-evaluated, with gender and age especially in mind," said Dr Chloe Brimicombe, climate scientist and extreme heat researcher at the Centre for Climate and Global Change, University of Graz.
"This research could be taken further, assessing the social vulnerability of citizens across Europe in the future because heat doesn't impact people equitably. We need climate mitigation to help stop the impact of heat becoming worse in the future."
Mortality rates were also markedly higher among older age groups, with 4,822 deaths occurring among individuals under 65, 9,226 deaths among those aged 65 to 79, and a staggering 36,848 deaths among individuals over 79.
Ms Nunes said older people are more vulnerable to extreme heat for several reasons. "As people age, their bodies become less efficient at regulating temperature and adapting to heat stress," she explained. "This makes it harder for older individuals to cool down and maintain a stable body temperature during periods of high heat."
In addition, older people are also more likely to have existing illnesses. Ms Nunes added that "certain medications commonly taken by older adults, such as diuretics or beta-blockers, can interfere with the body's ability to cool down".
"Additionally, social factors such as living alone, limited mobility and inadequate access to cooling systems can contribute to the increased vulnerability of older individuals to heat-related health risks."
While temperatures witnessed in the summer of 2022 were not unprecedented, the increased frequency and intensity of heating over the past decade, as average global temperatures reach 1.2C, makes the situation all the more urgent.
Europe, already experiencing 1C more warming than the global average, faces a grim future if effective adaptive responses are not implemented, the report warns. Without such measures, the study projects that by 2030 the continent will witness more than 68,000 premature deaths each summer, a number that will surge to more than 94,000 by 2040.
Despite many countries having active prevention plans in place, the fact that more than 61,600 people died due to heat stress in 2022 suggests that current adaptation strategies may be insufficient.
"The high number of heat-related deaths during the summer of 2022 in Europe highlights the urgent need for action to protect vulnerable populations from the impacts of heatwaves," says Ms Nunes.
"National governments, relevant agencies and other bodies need to be called upon to increase the effectiveness of heat prevention and adaptation plans."
Join our commenting forum
Join thought-provoking conversations, follow other Independent readers and see their replies