Three-quarters of the world's population could face deadly heatwaves within next 80 years, scientists warn
'We are running out of choices for the future'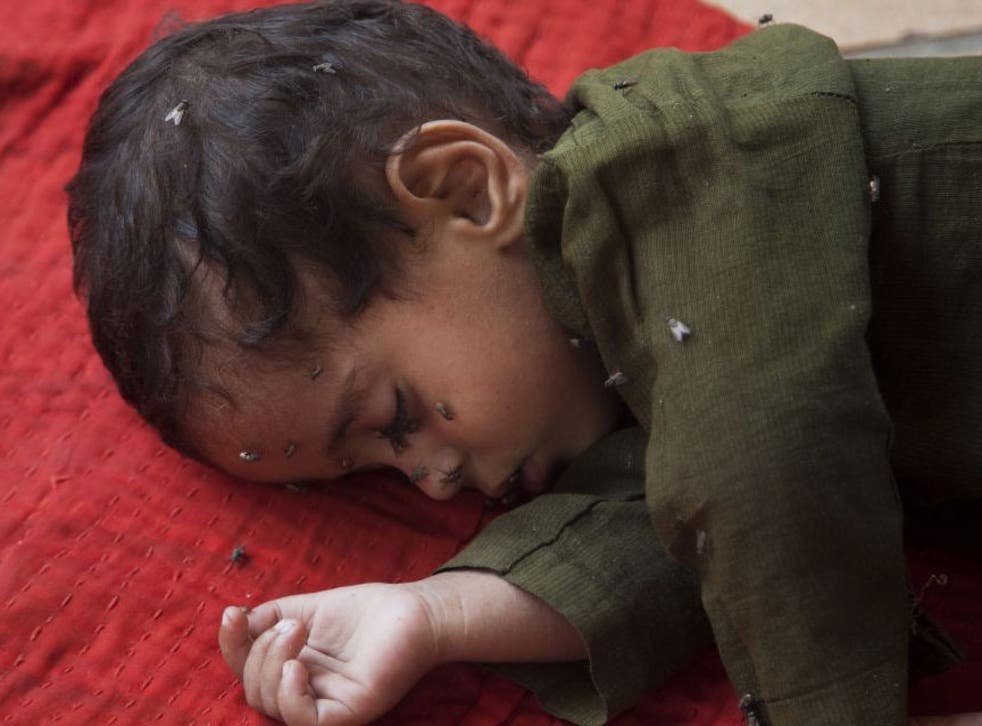 Nearly three-quarters of the world's population could be hit by potentially lethal heatwaves within a lifetime if vast amounts of greenhouse gases continue to pour into the atmosphere, scientists have warned.
A review of scientific papers found more than 1,900 places around the planet where people had died as a result of hot and humid weather since 1980, such as Moscow in 2010, when more than 10,800 people died, Paris in 2003 (about 4,900 deaths), and Chicago in 1995 (about 740 deaths).
The researchers also estimated that about a third of the population had been exposed to 20 days or more of potentially deadly conditions in 2000.
But they warned this figure could rise to an estimated 74 per cent by the end of the century if carbon emissions continued at high levels. And even the "most aggressive" programme of greenhouse gas reductions would still see more than 47 per cent of the population affected by deadly heatwaves by 2100, the researchers estimated.
The climate is changing so quickly it is unlikely that humans would be able to evolve better resistance to high temperatures, the researchers added. The rapid rate of warming – one study found human activity was changing the climate 170 times faster than natural forces – is already causing problems for many plant and animal species.
A paper about the study in the journal Nature Climate Change said the research "underscores the current and increasing threat to human life" posed by global warming.
The lead author of the paper, Professor Camilo Mora, of the University of Hawaii at Manoa, said: "We are running out of choices for the future.
"For heatwaves, our options are now between bad or terrible. Many people around the world are already paying the ultimate price of heatwaves, and while models suggest that this is likely to continue, it could be much worse if emissions are not considerably reduced.
"The human body can only function within a narrow range of core body temperatures around 37 degrees Celsius. Heatwaves pose a considerable risk to human life because hot weather, aggravated with high humidity, can raise body temperature, leading to life threatening conditions."
Lisa Murray's climate change photography

Show all 12
The paper said the heatwaves in Moscow, Paris and Chicago were mentioned when discussing how dangerous hot weather could be, but the review suggested "that lethal heat events already occur frequently and in many more cities worldwide than suggested by these highly cited examples".
Humans can survive temperatures higher than 37C (98.6F) if they are able to lose heat, principally by sweating. But during times of high humidity, when the air becomes saturated with water vapour, this process becomes "ineffective" as sweat stops evaporating off the skin.
Heatwaves during humid conditions can even cause death at temperatures lower than 37C as the body generates considerable heat – about 100 watts when resting.
"The consequences of exposure to deadly climatic conditions could be further aggravated by an ageing population – a sector of the population highly vulnerable to heat – and increasing urbanization, exacerbating heat-island effects," the researchers wrote in the paper.
"Our paper emphasizes the importance of aggressive mitigation to minimize exposure to deadly climates and highlights areas of the planet where adaptation will be most needed."
Iraq heatwave: Temperatures Soar above 50 degrees
Gareth Redmond-Kind, head of climate and energy policy at WWF-UK, said the paper was a "shocking reminder of the impact that climate change is already having on us – and that it will get even worse".
"Just as animals and their habitats are impacted by climate change, so we increasingly find that our effect on our planet is making it harder for us, too," he said.
"We need global action to help protect us from the worst effects of climate change. Here, that means the UK Government finally delivering the long-awaited plan on how we will reduce our emissions over the next decade and beyond.
"It also means UK climate leadership on the world stage – starting in a couple of weeks at the G20. This is what people in the UK want, it's good for business, and it's essential if we're to avoid the worst impacts of climate change."
Join our new commenting forum
Join thought-provoking conversations, follow other Independent readers and see their replies