Chris Grayling leads Tory drive to protect UK's declining hedgehog populations
Proposed amendment to delayed Environment Bill would afford UK's embattled hedgehogs same level of protections as bats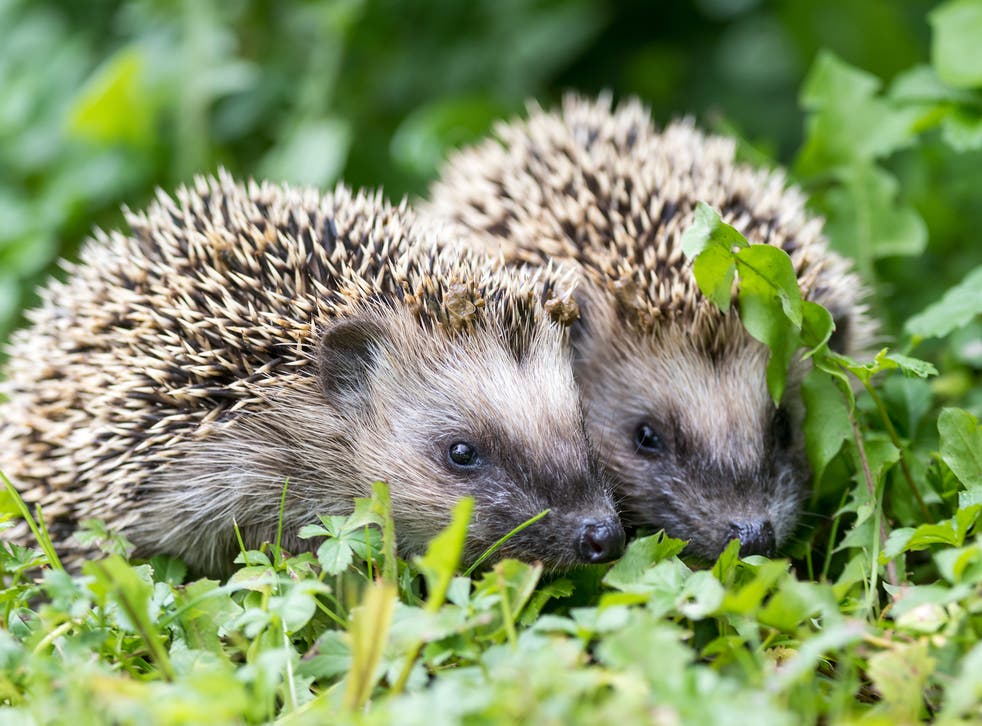 MPs led by former transport secretary Chris Grayling are calling for new protections for hedgehogs' nesting sites to reverse decades of falling numbers.
Mr Grayling has tabled an amendment to the government's Environment Bill, which would mean hedgehogs are given the same level of protection as bats and badgers, requiring developers to look for hedgehogs on proposed sites and take action to reduce the impacts on them.
The proposed amendment has the backing of 13 Tory MPs, and if successful would see hedgehogs listed as a "protected" species under the Wildlife and Countryside Act.
Hedgehogs are already given a degree of protection from harm under the existing Act, which makes it illegal to kill or capture them using certain methods, but Mr Grayling said his amendment would give the spiky mammals "proper protection".
Mr Grayling told the PA news agency: "It seems wrong to me, for example, that whenever a developer has to carry out a wildlife survey before starting work on a project that the hedgehog is not on anyone's radar.
"It is Britain's favourite animal. Its numbers are declining.
"And it should be as well protected as any other popular but threatened British animal.
"We worry about whether we are going to damage the habitats of badgers and bats. It's time we worried about the hedgehog too."
He added: "I hope that this amendment will encourage Defra, the government department involved, to sort out proper protection for hedgehogs."
Research by the People's Trust for Endangered Species in 2018 suggested hedgehog numbers had collapsed by as much as 97 per cent since the 1950s, and were suffering more in the countryside than in urban areas.
Use of slug pellets and habitat loss were among the reasons suggested for the "catastrophic" decline, researchers said at the time.
Since Mr Grayling's amendment was tabled, the government has said the Environment Bill - one of its flagship pieces of legislation - has been delayed by at least six months after the government ran out of time to pass it in the current parliamentary session.
Though Boris Johnson has described the wide-ranging bill as a "lodestar by which we will guide our country towards a cleaner, and greener future", the impacts of the coronavirus pandemic in the UK have resulted in less time available to parliament to scrutinise the legislation.
It is now set to be brought back to parliament at the start of the next session, expected to begin in May, and is expected to receive Royal Assent - at which point it will take effect - by Autumn this year.
Labour has tabled a series of proposed amendments, including one which requires ministers to allow parliamentary scrutiny of any exemptions to pesticides banned under EU law - such as neonicotinoid pesticides - which have been linked to collapses in bee populations.
Before the delay to the bill was confirmed, Labour's shadow environment secretary Luke Pollard warned the government against pushing it further back.
He said: "In the year when Britain is hosting the Cop26 climate talks, it sends all the wrong messages about the government's approach to the climate crisis.
"We don't need a go-slow government on the environment, we need one that recognises the urgency of the crisis and doesn't go backwards, like they're doing by lifting the ban on bee-killing pesticides."
In 2019 Mr Grayling unveiled a new triangular road sign depicting a hedgehog, to warn drivers of the presence of the species and other forms of small wildlife.
Last year it was revealed just four UK councils had applied to the Department of Transport to use the sign, but all four were denied permission because they did not provide enough evidence they had enough of the animals in their areas.
Additional reporting by PA.
Join our new commenting forum
Join thought-provoking conversations, follow other Independent readers and see their replies