How to have a green wedding
The happiest day of your life could also cost the earth - literally. But it doesn't have to. Natasha Courtenay-Smith offers a guide to nuptials for couples with a conscience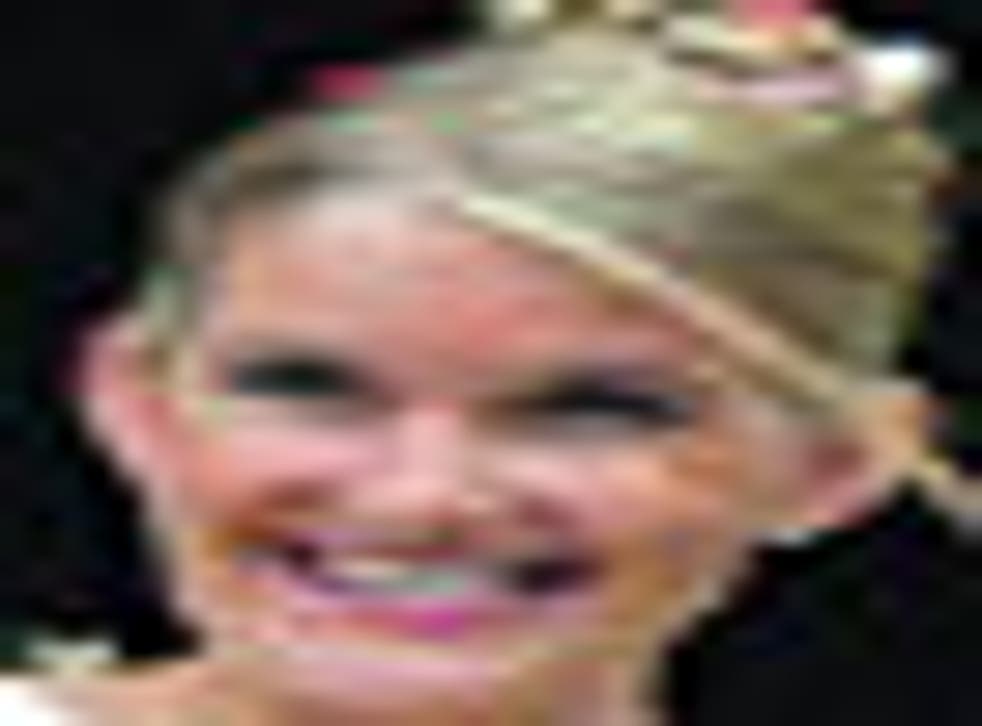 THE ATTITUDE
Your wedding is one of the most important days of your life, but scratch beneath the glossy surface and it's immediately apparent that it also causes substantial environmental damage.
According to Climate Care, an organisation that offsets harmful carbon dioxide emissions, the average wedding emits around 14.5 tons of CO2, markedly more than the 12 tons emitted by the average person during a whole year.
"An important part of a green wedding is your attitude," says Penney Poyzer, author and presenter of BBC2's No Waste Like Home. "The wedding industry is hugely commercial, and the more you get caught up in it the more your wedding will harm the environment."
THE DRESS
Although we all crave the £10,000 designer dress that will draw gasps of admiration from our friends, it won't be doing much good for the planet. "Most wedding dresses are made in factories in the Far East, where there are huge problems with labour exploitation and poor working conditions," says designer Joanne Mackin, 39, who specialises in made-to-measure environmentally friendly wedding dresses. "Then add in the air miles and CO2 emissions resulting from transporting the dresses back to the UK and you can begin to see the problem."
Polyester, the basis of most wedding dresses, is made from petrochemicals, is non-biodegradable and involves the intensive use of energy and water in its production. Silk dresses fare no better, thanks to the fact that the silk worm is often boiled alive or electrocuted in order to extract silk from its cocoon.
In her dresses, Mackin uses natural organic and fair trade fabrics as well as "Peace Silk" to make dresses from her front room. "Traditionally, people turn their noses up at Peace Silk (which is made from the damaged cocoon that remains after the silk worm has hatched) as it's thought to be inferior in quality," says Mackin, whose dresses can be ordered from www.wholly-jo.co.uk and are priced from £450. "But most people would be hard-pressed to tell the difference."
Other options for green gowns include buying second-hand or vintage dresses. Try eBay, or go to www.oxfam.org.uk for a list of Oxfam shops that have their own bridal departments.
THE RINGS
Mining for gold and gems is unsustainable, destructive and releases poisonous chemicals that leach out into groundwater. Conditions for workers are often bad, the industry is used to finance civil war and it also appeals to money launderers.
To take a stand, visit www.greenkarat.com for rings made from synthetic diamonds and recycled gold.
THE PRESENTS
Say goodbye to bed linen and toasters and hello to goats, trees and lavatories. There are now plenty of companies such as Good Gifts ( www.goodgifts.org) and Oxfam Unwrapped ( www.oxfamunwrapped.com) offering wedding lists in the form of gifts for developing countries.
Special needs teacher Diane Ford, 32, from Ringwood, Dorset, had her whole wedding list with Oxfam Unwrapped when she married landscape gardener Jonathan Makariou, 34, last year (above).
"Jon and I were together for 12 years before we got married, and we already had our own home and everything we needed," she says. "I decided to ask people to donate money to charity, but then a friend told us about Oxfam Unwrapped."
The couple received almost £4,000 worth of gifts for people in Third World countries via Oxfam, including 12 goats, 15 cows, 50 saplings and dozens of books for schools. One guest even spent £700 on a water supply for 1,000 villagers in Africa.
"Oxfam sent us photos of everything that was bought for us, so instead of the traditional present table, we made a huge picture board for our guests to look at as they came into the reception," says Diane. "It went down a treat. I lost count of the number of people coming up to us and saying what a great idea it was, and many of my friends have since followed suit. It felt lovely to feel that our wedding gifts were helping so many other people."
Companies such as Natural Collection ( www.naturalcollection.com) have huge ranges of green wedding gifts that can be enjoyed at home such as beauty products, clothes and household items, all of which are environmentally friendly and fair trade, and organisations such as the Carbon Neutral Company and Climate Care provide gifts that offset CO2 emissions.
THE INVITATIONS
While the obvious green option is to use recycled paper and to make your own invitations on your computer at home, in today's world there's no need to send paper invites at all. "E-mail your invites or get people to download them from the internet," says Poyzer. "Your guests can e-mail or phone you with their replies."
THE RECEPTION
"The biggest consideration for your reception is travel," says Penney Poyzer. "Make sure your wedding and reception are as close as possible, and lay on transport so they don't all drive separately."
Other things to consider at the reception are your choice of tableware. "Use china plates and glasses that can be used again," says Julie Brown from Recycle Now.
The simplest solution is to hold your wedding reception at Penrhos Court Country Hotel in Herefordshire. It is the only wedding venue dedicated to organic and environmentally friendly weddings in the UK, and will do all the planning for you. For details, see www.penrhos.co.uk.
THE DRINK
Britain doesn't boast great wine, but if you can't find a decent local producer, look to France. Also, choose wine with real corks. The increasing use of screw-top bottles is causing Spanish and Portuguese farmers to destroy the cork forests that are home to the endangered Iberian lynx. With demand for cork falling, it is often more profitable for farmers to replace them with other less environmentally friendly forms of forestry.
THE FOOD
Again, it's about thinking local. Reduce your wedding footprint by using caterers that source organic local products.
"At this time of the year, we serve dishes including fish caught off the coast in Cornwall and wild garlic and nettle soup for wedding breakfasts," says Daphne Lambert, founder of Penrhos Court Country Hotel. "We grow a lot of soft fruit which we use in our desserts, and bake organic wedding cakes, which we decorate with flowers rather than plastic cake-toppers."
If you have food left over, try to donate it to your local homeless shelter.
THE FAVOURS
"The greenest thing you could do would be to forget about favours altogether as they are more commercial than traditional," says Poyzer. "But if you feel that's inappropriate, give guests something like a potted plant or flower that they can take away and plant. Or if you've got the time, make your own organic cookies and place them in recycled paper boxes or bags."
THE HONEYMOON
A single long-haul flight could undo all your good work. But if you do want to go further afield, meaningful trips, such as panda conservation in China and orphanage projects in Sri Lanka are becoming more popular with newlyweds, according to the travel company www.Opodo.co.uk.
THE CONFETTI
While foil won't biodegrade and can choke birds, paper confetti contains bleach and artificial colours that leach into the ground. Ten years ago, Charles Hudson set up The Real Flower Petal Confetti Company in response to the problem. He now grows 16 acres of flowers, at his farm in Worcestershire. His petals have been thrown at the weddings of Madonna and Catherine Zeta-Jones. "All our flowers are hand-picked and organic, and our drying process is done on racks without using any artificial heat," he says. For natural confetti go to www.confettidirect.co.uk
THE FLOWERS
If you insist on tropical blooms or out-of-season flowers, you'll rack up thousands of air miles. Plus, most flowers come from countries where pesticide usage isn't as regulated as it is here. In Latin America and Africa, the labourers on flower farms are mostly women of reproductive age, and exposure to pesticides can be very harmful.
Instead, source seasonal flowers from a local organic grower, who can probably even grow you flowers to order for your big day. Winter brides can opt for the Isles of Scilly scented narcissi, grown organically by family farmers. They can be ordered from www.scentednarcissi.co.uk and are transported to the mainland by ferry.
"Forget about cut flowers for your centrepiece as that is wasteful," says Poyzer. "Instead, use potted plants or flowers such as locally grown orchids that your guests can take away afterwards and put into their gardens or homes."
'We left the church in a rickshaw'
Antonia Frezza, 31, who works in human resources, and her husband Rob Greenland, 33, a management consultant, had a green wedding in August 2002. Antonia says: "I wasn't prepared to spend thousands on items that would be used and thrown away.
"We contacted a local farm and arranged for them to grow organic flowers and vegetables for us. I got a friend to make my dress from a second-hand sari, and Rob's suit was made by a local tailor. Our guests donated money to charity instead of buying us wedding presents, and people to blew bubbles made from environmentally friendly detergent rather than throwing confetti.
"By far the best part of the day was arriving and leaving the church in a rickshaw, with one of our friends pedalling for us. It felt really nice to be doing something a bit unusual. In all, our wedding cost us under £5,000, including our honeymoon in the Scottish Highlands. People seemed to like the fact that thought, rather than money, had gone into our wedding."
Join our new commenting forum
Join thought-provoking conversations, follow other Independent readers and see their replies