Campaigner loses fight over HS2 work in ancient wood that inspired Roald Dahl's Fantastic Mr Fox
Mark Keir to appeal after High Court judge rejects arguments against tree felling to pave route for high-speed rail line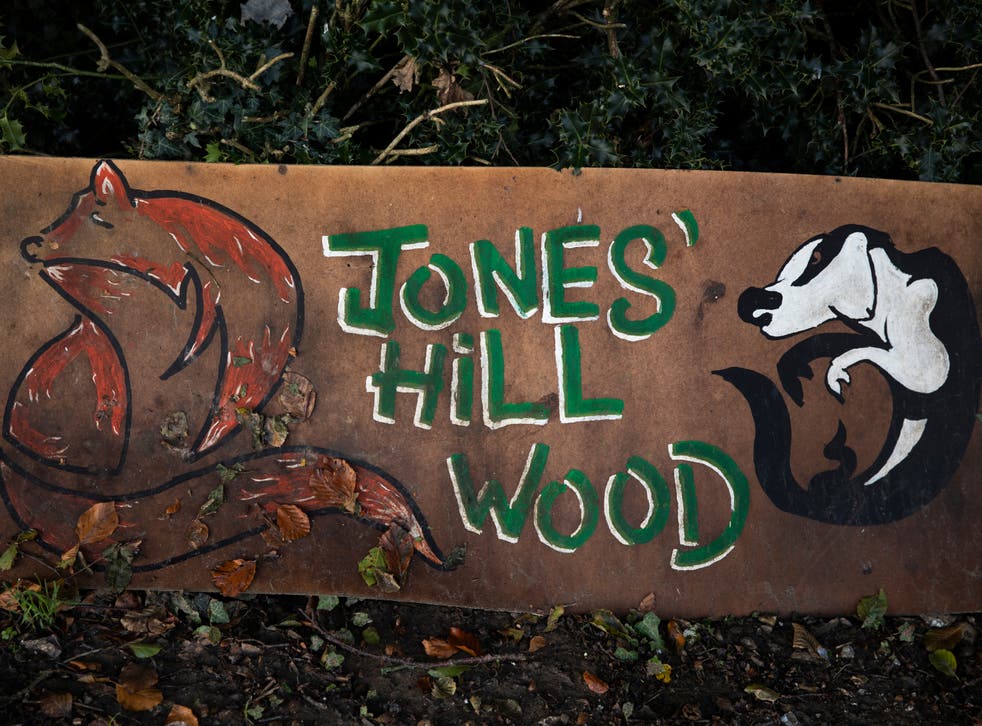 An environmental activist fighting to stop construction of the new HS2 railway line through an ancient woodland that inspired the popular children's author Roald Dahl has lost his High Court battle opposing the work but says he plans to appeal.
Campaigner Mark Keir argues Natural England was wrong to grant a licence allowing tree felling to proceed at Jones' Hill Wood near Wendover, Buckinghamshire, in order to accommodate the first phase of the high-speed line, due to run between London and Birmingham.
He believes the clearance work will harm the maternity roosts of rare barbastelle bats, further threatening the survival of an endangered species.
Dahl, who lived at nearby Great Missenden for much of his life, is said to have loved the woodland and taken direct inspiration from it for his 1970 book Fantastic Mr Fox.
A beech woodland surrounded by rolling Aylesbury Vale farmland, Jones' Hill is indeed home to wild foxes as well as badgers, tawny owls and bluebells and is part of the Chiltern Hills Area of Outstanding Natural Beauty.
But ruling on Monday, Mr Justice Holgate said none of the grounds Mr Keir had put forward against the felling were "arguable", allowing an injunction imposed on 16 April temporarily halting the work while litigation continued to be discharged.
The judge said he aimed to publish the reasoning behind his decision in detail in the near future.
Mr Keir responded by describing the verdict as "grim".
"We are going to have to appeal," he added. "I shall be speaking to my solicitor and barrister."
In court, Mr Keir's lawyer Charles Streeten argued that Natural England had failed to take the "correct approach" under conservation regulations.
He said a "collection" of "concerned citizens" had been working to protect the wood, stressing the cultural importance of the Dahl connection.
Leon Glenister, who represented Natural England, said there was "no serious issue to be tried".
Approximately 1.7 acres of the woodland will be lost to the work but developers have pledged to plant 10 acres of new trees in compensation, an offer not enough to deter protesters from setting up a camp to block the project in March 2020 before their demonstrations were broken up by police.
Register for free to continue reading
Registration is a free and easy way to support our truly independent journalism
By registering, you will also enjoy limited access to Premium articles, exclusive newsletters, commenting, and virtual events with our leading journalists
Already have an account? sign in
Register for free to continue reading
Registration is a free and easy way to support our truly independent journalism
By registering, you will also enjoy limited access to Premium articles, exclusive newsletters, commenting, and virtual events with our leading journalists
Already have an account? sign in
Join our new commenting forum
Join thought-provoking conversations, follow other Independent readers and see their replies