Iceberg five times bigger than Malta breaks off Antarctica
Massive calving event was expected and not the result of climate crisis, scientists say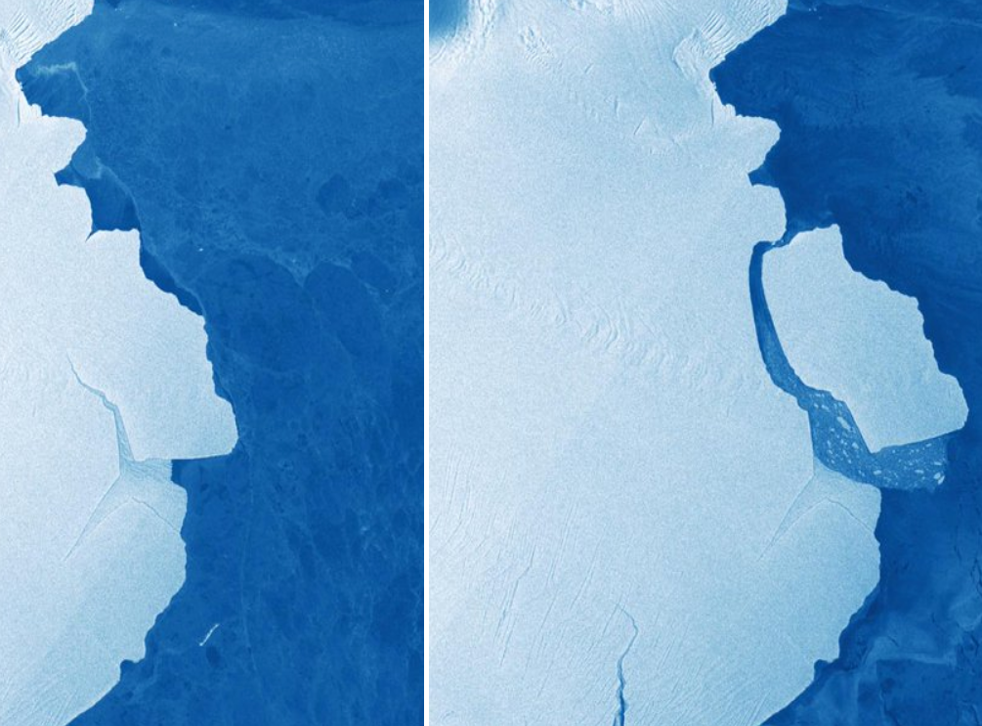 An enormous slice of ice, weighing around 315bn tons has snapped off Antarctica and is floating in the Southern Ocean.
The iceberg is 1,582 sq km (610 square miles) and is 210 metres thick – roughly five times the size of Malta.
Its colossal size means it will have to be monitored due to the risk it could pose to shipping.
Scientists had long known a large calving event was coming and the area of the Amery Ice Shelf had been under surveillance for several years.
It included a segment called "loose tooth", due to the large cracks which caused the edge of the ice sheet to resemble the wobbly milk teeth of a child.
Journey to Antarctica

Show all 8
It remains attached and it is the neighbouring iceberg which has broken away, known by the somewhat less exciting name: D28.
The Amery Ice Shelf is the third largest ice shelf in Antarctica after the Ross Ice Shelf and the Filchner-Ronne. It is a key drainage basin for the eastern side of Antarctica and it is enormous – the whole icesheet is 60,000 sq km (23,000 sq miles) and water reaches over 550km (340 miles) beneath it.
Helen Amanda Fricker, a professor at the Scripps Institution of Oceanography in San Diego, tweeted that the calving was "like expecting a baby tooth to come out, and instead out comes a molar."
She added that it was "important to remember that this calving event is part of a healthy ice shelf cycle."
Prof Fricker had originally expected the loose tooth to break free from the Amery Ice Shelf sometime between 2010 and 2015, according to a study she published in 2002. Large calving events such as this are typically observed every 50-60 years.
Prof Fricker told the BBC there was no link between the creation of this iceberg and climate change.
Satellite data studied since the 1990s indicates the Amery Ice Sheet is still roughly in balance with its surroundings, despite experiencing strong surface melt in summer.
"While there is much to be concerned about in Antarctica, there is no cause for alarm yet for this particular ice shelf," she said.
Join our new commenting forum
Join thought-provoking conversations, follow other Independent readers and see their replies