Ireland poised to end fur farming, sparing thousands of mink from 'lives of misery'
Country set to be 15th in EU to phase out practice of confining animals to tiny cages and gassing them to death for their pelts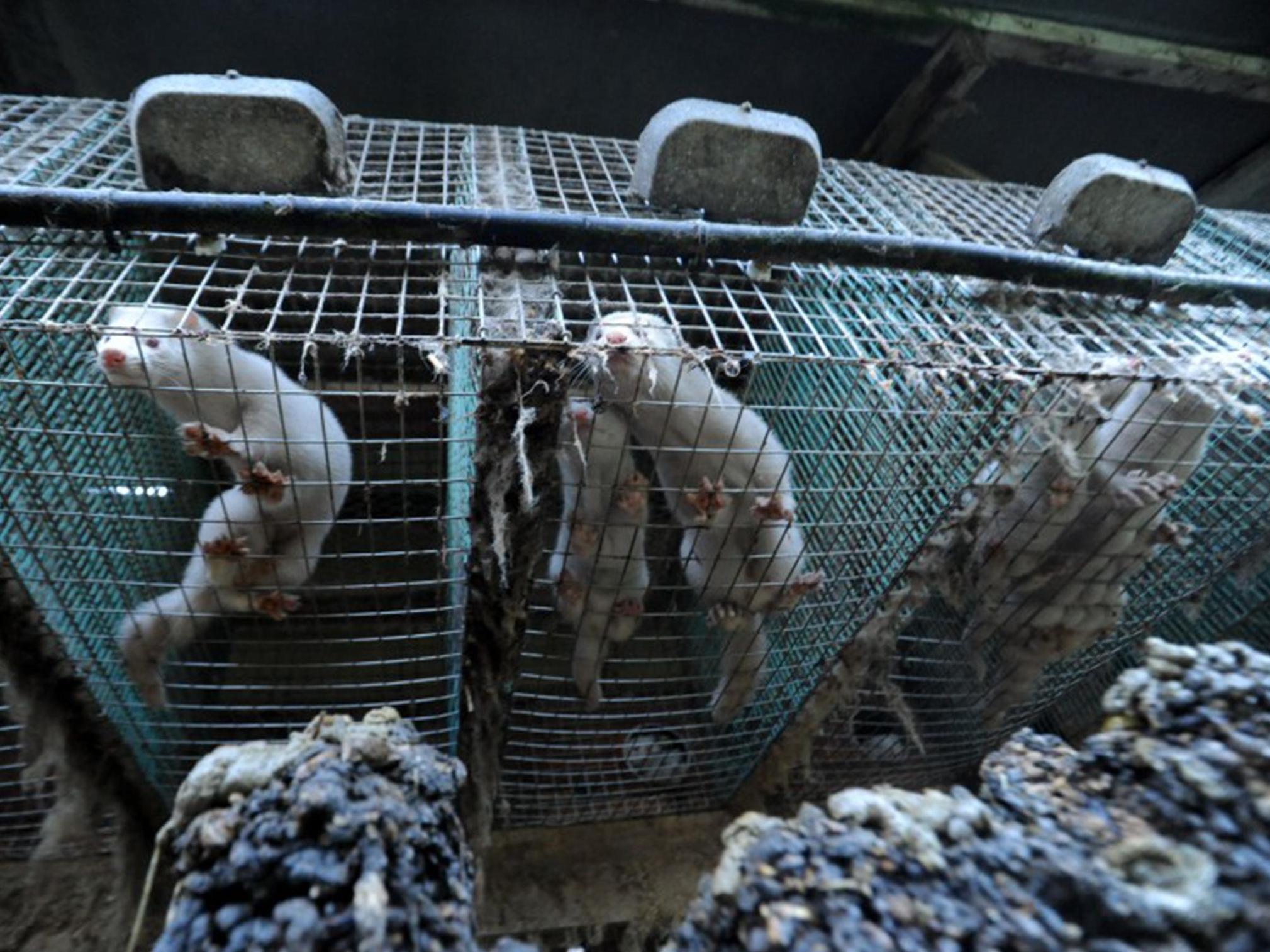 Ireland is preparing to ban fur farming, it has been reported, after many years of pressure from opponents of the practice.
The decision will be a U-turn for the ruling Fine Gael party, which has long resisted calls for a ban.
Ireland's three fur farms, in Donegal, Kerry and Laois, house an estimated 200,000 mink, crammed into tiny wire-mesh cages. They are gassed to death and skinned when they are six months old.
In February, Michael Creed, the agriculture minister, insisted the government had no plans for a ban, saying he could not close down a "legitimate, highly regulated and inspected industry" that employs about 100 people.
But Mr Creed has faced pressure from Ruth Coppinger, a member of the Irish Dail – or parliament – who has the support of Fianna Fail, Sinn Fein, Labour, Independents 4 Change, the Green Party, and the Social Democrats, for a bill to end fur farming, which is due to be debated next month.
The reality of fur farming: in pictures
Show all 20
However, the Irish Examiner says Mr Creed is preparing his own legislation to phase it out.
Animal lovers, who say it causes "lives of misery", welcomed the move, with the Irish Society for the Prevention of Cruelty to Animals saying it was "fantastic news". Others said an end to the "cruel" trade was long overdue.
Andrew Kelly, head of the ISPCA, said injuries and stereotypic behaviour were common in fur- farmed animals, denied the opportunity to express their normal behaviour.
Jo Swabe, of Humane Society Europe, said: "With so many countries banning fur production, the UK under pressure to ban sales of fur and increasingly more designers eschewing fur in their collections, we hope the suffering caused will soon be relegated to the history books."
But one commenter said progress would mean outlawing the sale of fur, not just production, which could move abroad. Sales of real fur marked as "fake" are still widespread.
The Irish government – which was unable to confirm or deny to The Independent that it was planning legislation – has faced increasing pressure to follow the lead of 14 other EU countries, from Norway to Serbia, that have ended or are ending fur farming.
Several Irish fur farms have gone out of business in recent years, official records showing the remaining three employing few permanent members of staff.
A poll in Ireland in October showed four in five people backed an end to fur farms, whose annual exports are worth €21,488 (£19,230).
Fur farming stopped in England and Wales in 2000, and in Scotland and Northern Ireland two years later.
Lithuania, Poland and Ukraine are all considering ending it, according to the Fur Free Alliance. Some cities around the world have introduced bans.
Populations of escaped mink that are well established in Ireland undermine numbers of nesting birds, studies have shown.
Designers including Gucci, Versace, Jimmy Choo and Chanel have all gone fur-free. But Saint Laurent and Dolce & Gabbana still sell fur.
Cannibalism has been documented on fur farms in Finland that supply pelts to two of Britain's most upmarket stores.
Support free-thinking journalism and attend Independent events
Join our commenting forum
Join thought-provoking conversations, follow other Independent readers and see their replies