First artificially inseminated jaguar 'killed by mother two days after birth'
The mother jaguar showed 'excellent maternal care' the first day after giving birth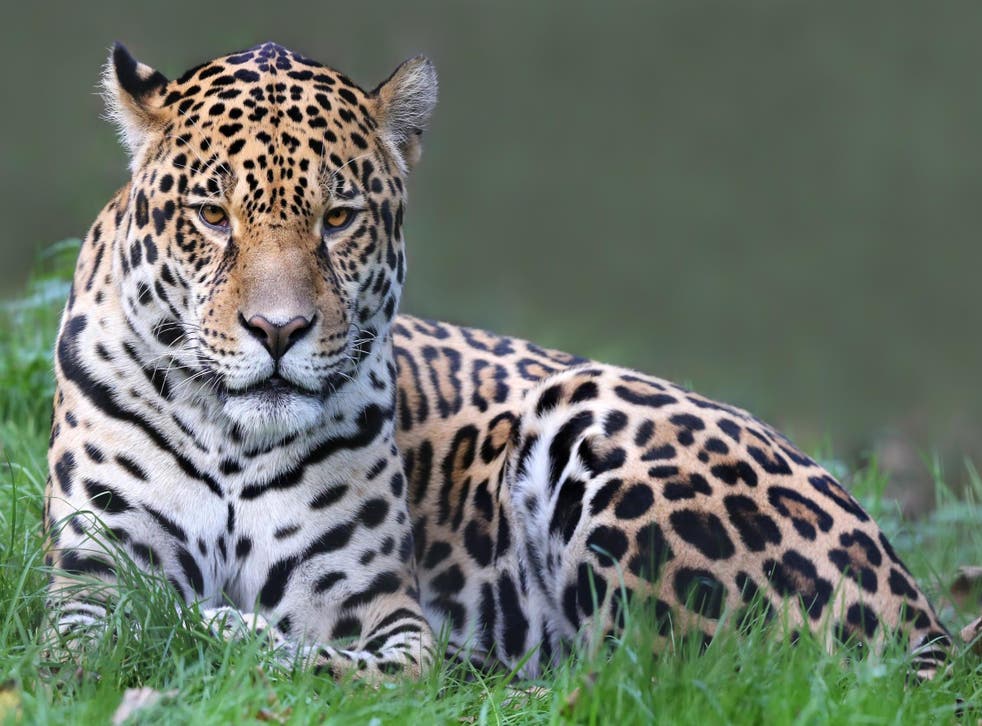 The world's first jaguar born by artificial insemination has died, amid reports it may been attacked and eaten by its mother.
In a scientific breakthrough, the cub was born in Sao Paulo, Brazil, 104 days after her mother, five-year-old Bianca, was inseminated.
The cub was "born healthy" at the environmental organisation Mata Ciliar in the city of Jundiaí, but unfortunately did not live for long.
After two days the newborn animal died, with reports suggesting Bianca ate the baby.
"Despite the sad fact, it is not uncommon for this to happen, both in captivity and in nature, especially in the case of carnivores. Bianca was a first-time mother and this may also have influenced the event," the Mata Ciliar website says.
London Zoo releases x-ray photos of animals

Show all 5
Despite the death of the cub, scientists have shown they are able to successfully artificially inseminate jaguars - the "last of the seven big cat species to be produced by AI", according to Lindsey Vansandt, a researcher for the Centre for Conservation and Research of Endangered Wildlife (CREW) of the Cincinnati Zoo & Botanical Garden, which was also involved in the project.
"By using a systematic research strategy, we were able to improve our understanding of the jaguar's unique reproductive biology and make species-specific modifications to our standard AI approach," Vansandt said. "From a scientific perspective, we are celebrating the fact that the baby was born healthy and that artificial insemination was a success.
"It's disappointing that the cub did not survive longer, but it's not uncommon for carnivores, especially first-time mothers, to behave this way with their offspring."
Bianca was one of five jaguars inseminated using laparoscopic AI methods.
After the viable cub was born, Bianca "showed excellent maternal care" according to WLWT. However, two days after the birth, the cub disappeared from the den - with researchers assuming it was consumed.
"The veterinary team could not conduct a necropsy because the baby had already been eaten," Samuel Nunes, spokesperson for Mata Ciliar says, according to the MailOnline.
The Mata Ciliar did not respond to request for comment in time for publication.
The cub was born on 16 February this year.
WWF rates the jaguar as near threatened, with an estimated 15,000 of the species left in the wild.
Females have litters of one to four cubs, which are born blind.
Support free-thinking journalism and attend Independent events
As with many big cats, a combination of destruction of habitat and hunting has caused a depletion in their population, which is mainly found in South America.
Join our new commenting forum
Join thought-provoking conversations, follow other Independent readers and see their replies