Jeff Bezos donates nearly $800m to groups fighting climate crisis
The Amazon founder launched his climate change fund in February, calling the crisis the biggest threat to our planet'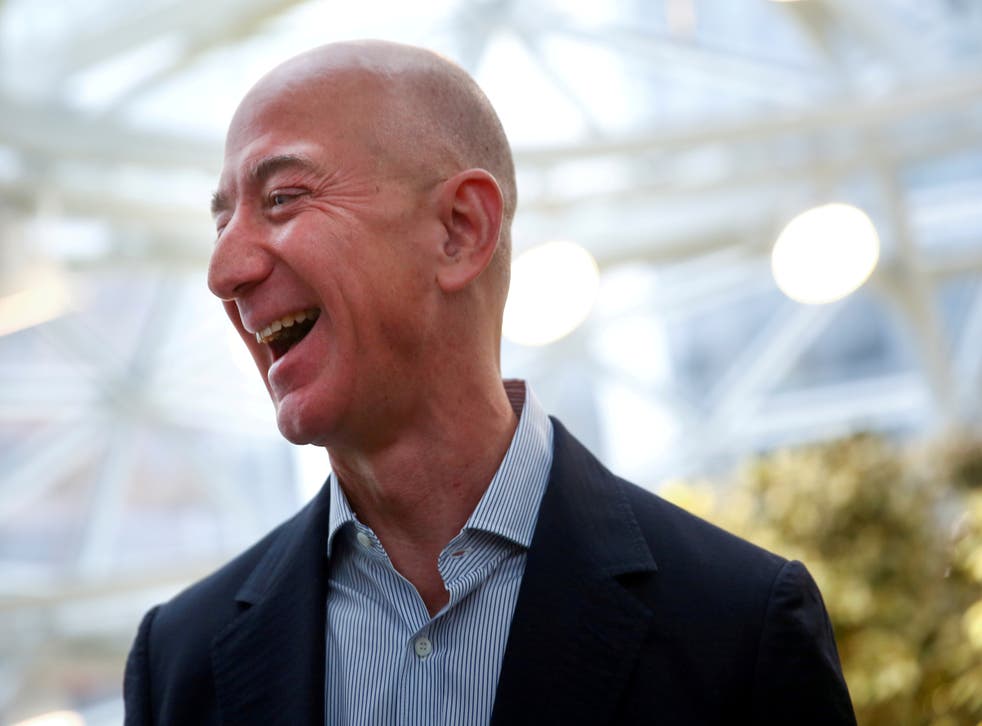 Amazon billionaire Jeff Bezos is donating nearly $800 million to projects tackling the climate crisis.
Via an Instagram post on Monday morning, Mr Bezos announced the 16 organisations who would be the first recipients of his $10 billion Bezos Earth Fund. 
"I've spent the past several months learning from a group of incredibly smart people who've made it their life's work to fight climate change and its impact on communities around the world. I'm inspired by what they're doing, and excited to help them scale," he wrote. 
The first beneficiaries are: The Climate and Clean Energy Equity Fund, ClimateWorks Foundation, Dream Corps Green For All, Eden Reforestation Projects, Energy Foundation, Environmental Defense Fund, The Hive Fund for Climate and Gender Justice, Natural Resources Defense Council, The Nature Conservancy, NDN Collective, Rocky Mountain Institute, Salk Institute for Biological Studies, The Solutions Project, Union of Concerned Scientists, World Resources Institute, and World Wildlife Fund.
World Wildlife Fund (WWF) said on Monday that it had been awarded $100 million and would use the money to protect standing mangroves and replanting efforts in Colombia, Madagascar, Fiji, and Mexico, developing seaweed farming and protecting forests and critical ecosystems in the Amazon, Africa and Central America.
The Amazon founder launched his climate change fund in February, calling the crisis "the biggest threat to our planet".
A spokesman confirmed at the time that Mr Bezos, who is worth more than $200bn, will be using his own money for the fund.
Amazon has an enormous carbon footprint. Last year, company said it would work to have 100 per cent of its energy use come from solar panels and other renewable energy by 2030.
Register for free to continue reading
Registration is a free and easy way to support our truly independent journalism
By registering, you will also enjoy limited access to Premium articles, exclusive newsletters, commenting, and virtual events with our leading journalists
Already have an account? sign in
Register for free to continue reading
Registration is a free and easy way to support our truly independent journalism
By registering, you will also enjoy limited access to Premium articles, exclusive newsletters, commenting, and virtual events with our leading journalists
Already have an account? sign in
Join our new commenting forum
Join thought-provoking conversations, follow other Independent readers and see their replies