Fish have evolved to survive toxic waste that would normally kill them
'Unfortunately, most species we care about preserving probably can't adapt to these rapid changes'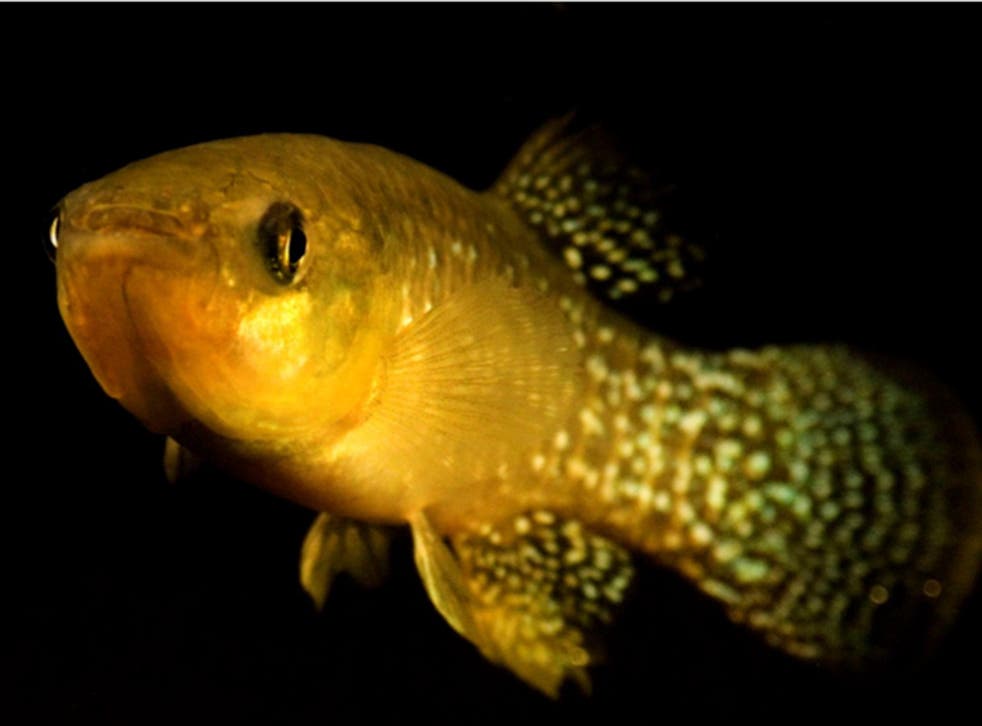 A species of fish has evolved remarkably quickly so it can live in rivers and seas contaminated with highly toxic pollutants that would normally kill them, scientists have discovered.
Atlantic killifish taken from four sites on the United States' east coast were found to be up to 8,000 times more resistant to a complex mix of chemicals such as dioxins, heavy metals, hydrocarbons and other substances.
The researchers sequenced the genome of nearly 400 killifish and found they had managed to adapt to their new environment.
This was because they had a high degree of genetic difference between individuals, which is a distinct advantage when the environment changes dramatically.
So when the pollution became too much for some fish in the four sites, enough killifish were able to cope – because by chance they had genetic traits that enabled them to do so – to maintain a viable population.
However the researchers cautioned that most animals would not be able to evolve fast enough to cope with such sudden changes.
Professor Andrew Whitehead, of University of California, Davis, said: "Some people will see this as a positive and think, 'Hey, species can evolve in response to what we're doing to the environment'.
"Unfortunately, most species we care about preserving probably can't adapt to these rapid changes because they don't have the high levels of genetic variation that allow them to evolve quickly."
The killifish were taken from New Bedford Harbour in Massachusetts, Newark Bay in New Jersey, off Bridgeport in Connecticut, and the Elizabeth River in Virginia which had been heavily polluted since the 1950s and 1960s, the researchers reported in the journal Science.
The fish's genes were then compared to other killifish taken from unpolluted areas nearby, enabling the scientists to discover how they had evolved to cope.
Killifish are not a source of food for humans but are eaten by other marine species.
The researchers suggested there should be more research into the genes which protect against pollution, saying this might help explain why some humans and other animals are more affected by it than others.
Science news in pictures

Show all 20
"If we know the kinds of genes that can confer sensitivity in another vertebrate animal like us, perhaps we can understand how different humans, with their own mutations in these important genes, might react to these chemicals," Professor Whitehead said.
George Gilchrist, programme director at the US National Science Foundation's Division of Environmental Biology, which helped fund the study, said the research had found just one molecular pathway had enabled the killifish to tolerate normally lethal levels of pollutants.
"This pathway may play a similar role in many animals exposed to pollutants, with slightly different adaptations in response to different toxicants," he said.
Join our new commenting forum
Join thought-provoking conversations, follow other Independent readers and see their replies