Lab-grown coral successfully breeds in the wild for the first time ever
The pioneering technology could help depleted coral populations around the world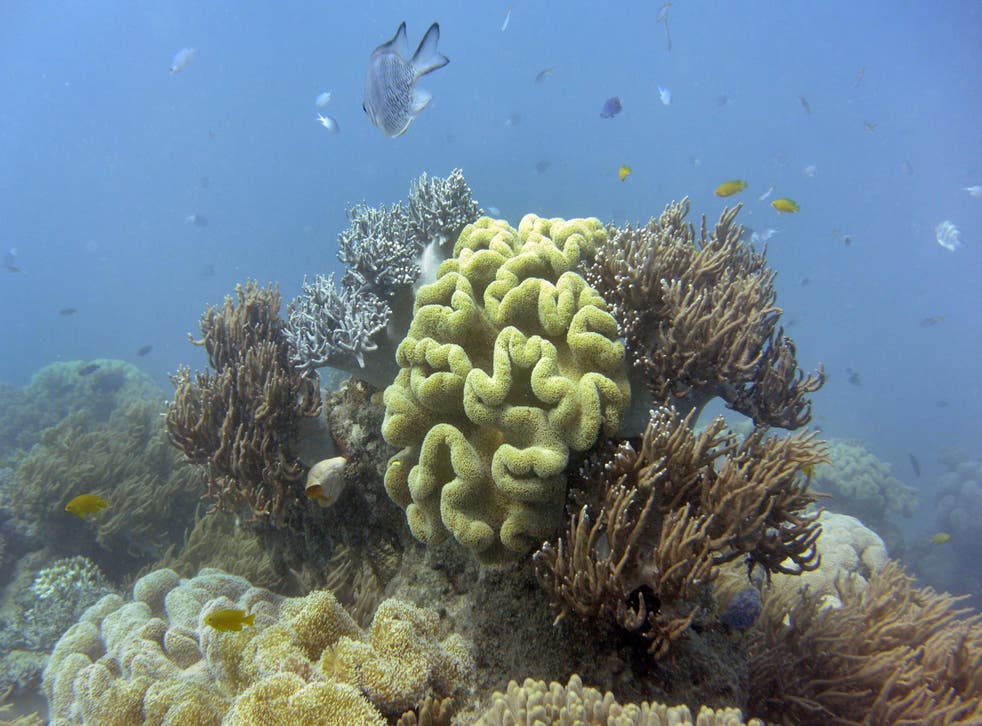 Lab-grown coral has successfully reproduced in the wild for the first time ever, in a positive development for the planet's damaged ocean ecosystems.
Scientists from coral conservation group Secore International, The University of Amsterdam and the Carmabi Marine Research Station on the island of Curaçao have began growing critically endangered elkhorn coral in a laboratory in 2011, transplanting their creations into a Caribbean coral reef a year later.
Now, it has been announced that over the past four years these corals have grown "to the size of a soccer ball," and have successfully reproduced at the same time as their naturally-grown neighbours.
Valérie Chamberland, a coral reef ecologist, said: "This event marks the first ever successful rearing of a threatened Caribbean coral species to its reproductive age."
Elkhorn corals are beautiful, but they also have an important role in the oceans. Their long branching arms create forests in shallow reef areas, protecting the shores from the worst of incoming storms and providing a valuable habitat for a number of fish species and other animals.
However, decades of coral decline, partly caused by overfishing, pollution and global warming, has severely impacted the elkhorn - in 2006, it became one of the first coral species to be listed as 'threatened' under the US Endangered Species Act.
The beauty of coral reefs

Show all 6
The researchers harvested small fragments of elkhorn coral from the reef, before growing them in special nurseries until they became large enough to be put back into the ocean.
However, this method can cause problems, as the fully-grown corals have the same genes as their donor colonies. To get around this issue and encourage more genetic diversity, Secore developed a technique whereby male and female corals are fertilised in the lab, creating genetically unique organisms.
The breakthrough is encouraging for marine conservationists, but Secore can't work miracles - growing and transplanting corals into the oceans is one thing, but it's pointless if the ocean conditions can't ensure their long-term survival.
Dirk Petersen, the director of Secore, said that their coral restoration efforts are currently limited to small areas where the conditions are good enough to allow the coral to survive.
However, he said the team is now working on applying their findings to a larger scale project elsewhere in Curaçao and the Caribbean as a whole.
The pioneering technique could help coral populations in certain small areas, but as long as the oceans continue to warm, the future of the world's reefs remains uncertain.
Register for free to continue reading
Registration is a free and easy way to support our truly independent journalism
By registering, you will also enjoy limited access to Premium articles, exclusive newsletters, commenting, and virtual events with our leading journalists
Already have an account? sign in
Register for free to continue reading
Registration is a free and easy way to support our truly independent journalism
By registering, you will also enjoy limited access to Premium articles, exclusive newsletters, commenting, and virtual events with our leading journalists
Already have an account? sign in
Join our new commenting forum
Join thought-provoking conversations, follow other Independent readers and see their replies