UK company sells lead to last place on Earth where leaded petrol is legal
Greenpeace calls for Government to ban exports of tetraethyl lead, which was outlawed in the UK in 2000 because it can cause premature death, brain damage and a host of other health problems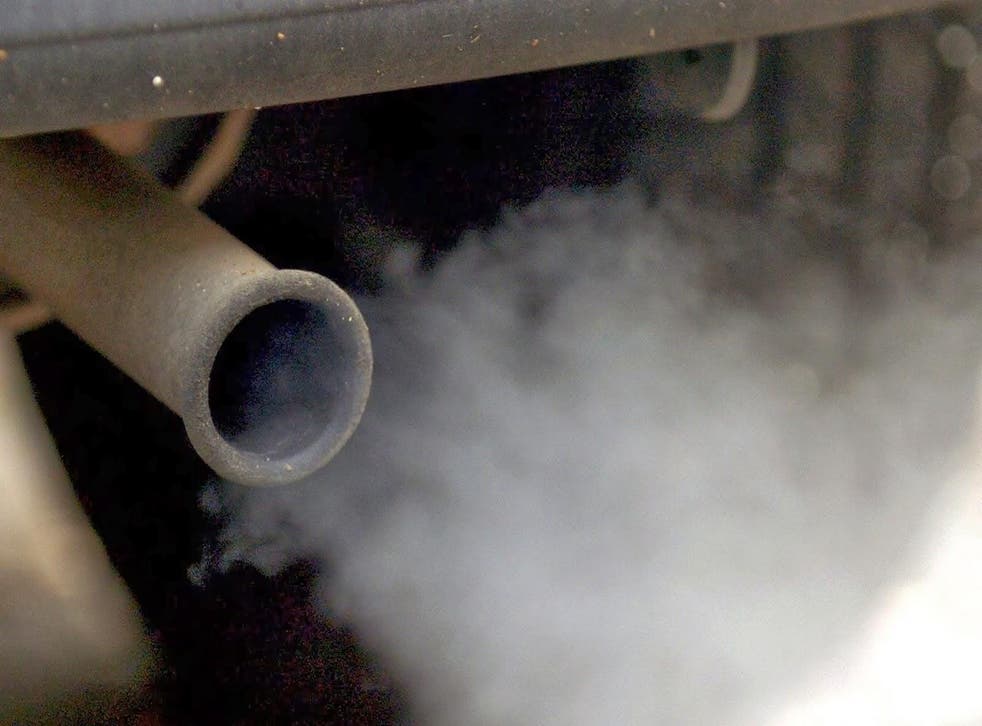 A British company is selling lead fuel additives – banned because of their "catastrophic" effects on human health – to the last remaining country in the world where they are still legal.
The Cheshire-based firm Innospec Ltd is believed to be the last place on the planet that still makes tetraethyl lead, or TEL, which has been linked to an array of severe health problems, including premature death and brain damage.
Greenpeace, which highlighted the firm's continued production of the toxic additive, called for the Government to ban its sale, saying allowing the export of such a dangerous substance was "unacceptable".
In 2014, two Innospec executives were convicted of plotting to make regular cash inducements to Indonesian officials between 2002 and 2008 to smooth sales of TEL in the country.
TEL was banned in Europe and North America in 2000 following evidence that it causes damage to the brain and nervous system, particularly in children. The ban has been linked to a subsequent fall in violent crime in many countries because people's brains are no longer being damaged by lead pollution in the air.
A spokesperson for Innospec, a subsidiary of a US firm, told The Independent it had been working with countries to gradually phase out use of TEL in fuel and now only Algeria was left. He said they were unclear at what stage the process had reached in Algeria and appealed for information.
Rebecca Newsom, a senior political advisor at Greenpeace, said campaigners had been asking the UK Government to "urgently stop dangerous lead exports" since 2013.
"So it is deeply concerning that this is taking so long to end," she said.
"British businesses should be held to the same safety standards for all their products – wherever they are sold.
"Allowing the export of this dangerous substance, despite having rules at home to protect our own children, is unacceptable.
"As we approach post-Brexit trade negotiations, we need reassurance from the Government that it takes chemical and environmental regulations seriously – at home and abroad."
The worst countries in the world for air pollution deaths

Show all 10
Professor Alastair Hay, an environmental toxicologist at Leeds University, said the biggest concern about leaded fuel was the effect on children's brains.
"The evidence for the effect of lead on cognition is overwhelming and robust. And lead in fuel is the largest contributor to lead in air. This is why leaded petrol was phased out in many countries," he said.
"There is a direct causative link between lead in blood and decrements in children's cognitive abilities. And if it is vehicle emissions contributing to the air lead concentrations how do you avoid exposure? It gets everywhere and even into your home.
"Lead is a substance with fantastic properties, hence its continued use in batteries and many other applications. But with so much evidence about the health effects of lead in children it is quite wrong in my view to contribute, in any way, to lead entering the air in an uncontrolled way as happens through fuel combustion."
Innospec's website says it is "the world's only manufacturer of tetraethyl lead products", although a company spokesperson said it was possible it was still made in China.
"TEL was designed to increase octane quality of gasolines, deliver superior engine performance and reduce engine maintenance," Innospec says.
"It remains essential in aviation gasoline, and is still used in a small number of countries in motor gasoline where it provides refineries with an economic means of improving the quality of gasoline.
"With over 60 years' heritage of producing octane boosters, our knowledge of these products is unrivalled."
The firm's spokesperson told The Independent that it had been working with countries as they shifted to unleaded fuel over the years.
He said only Algeria was left and added: "We are a little mystified as to where their programme is. The communications are not good.
"We are just waiting until the final changeover happens."
The spokesperson said if the company stopped selling TEL to Algeria, vehicles there would grind to a halt.
"All we do is we respond to their request if they send us an order and the money," he said.
"We try to get in contact with them to find out if they need any more or if that's it. We want to plan for the scale-down of that plant."
In 2002, an editorial in the Bulletin of the World Health Organisation described the "worldwide problem of lead in petrol", saying it had been "a catastrophe for public health".
"Lead is toxic to multiple organ systems; even at low levels previously considered safe, it has been shown … to produce adverse effects," the article said.
"The nervous system of the foetus and infant is especially susceptible to lead, which can cross the placenta and penetrate the blood-brain barrier. Lead interferes with neuronal migration, cell proliferation and synapse formation during critical periods of early vulnerability.
"The consequences are loss of intelligence and disruption of behaviour. Because the brain has little capacity for repair, these effects are permanent and untreatable."
The Government did not respond to a request for comment.
Join our new commenting forum
Join thought-provoking conversations, follow other Independent readers and see their replies