Government must consider meat tax to tackle climate change, says Caroline Lucas
Green Party MP says major changes to farming required to operate 'within planetary boundaries'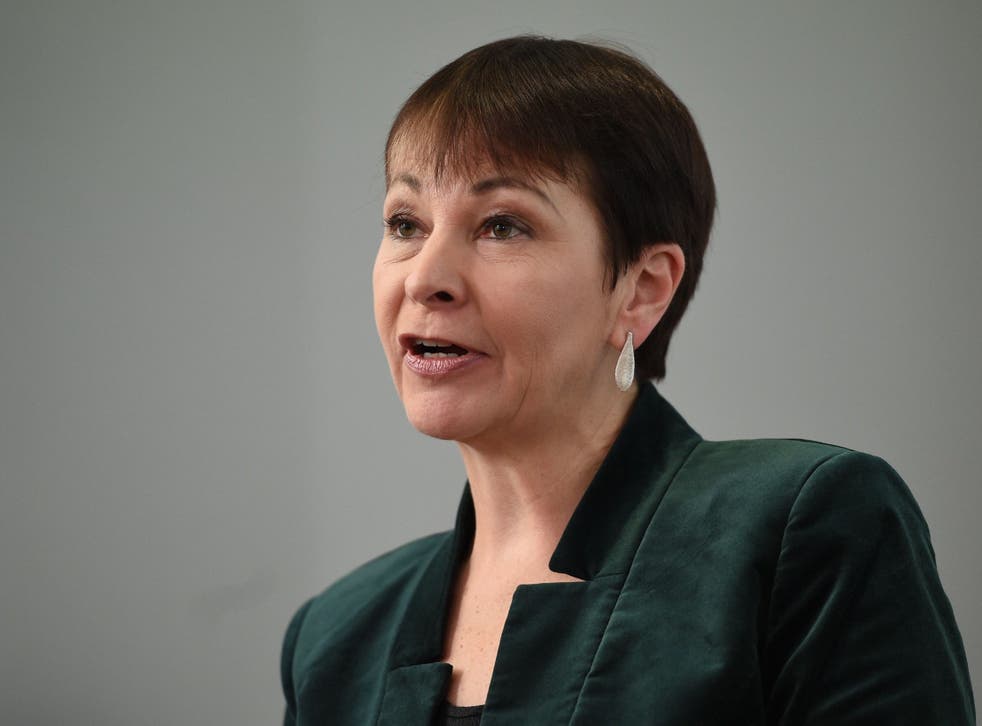 The government must consider a meat tax in order to slash greenhouse gas emissions from British farming, according to Green Party MP Caroline Lucas.
Emissions from agriculture make up 10 per cent of the UK's total, prompting calls for massive changes to encourage farmers towards more environmentally friendly practices.
The former Green leader was addressing attendees at the Oxford Farming Conference, where speakers including environment secretary Michael Gove had already laid out a vision for making British agriculture greener.
On Thursday the National Farmers' Union president Minette Batters said UK farming must aim to effectively cut all emissions within two decades, a target that was welcomed by Ms Lucas.
But to ensure farming operates "within planetary boundaries", she suggested a meat tax to help curb consumption could be necessary, despite opposition to such action by ministers.
"At the risk of incurring the wrath of the energy secretary in particular who said recently that encouraging people to eat less meat would be 'the worst sort of nanny state ever', I'd add that we need serious consideration of measures like a meat tax, particularly for beef," said Ms Lucas.
She said such a tax could potentially be offset for more sustainable meat producers, such as organic farmers, by pumping money into environmental schemes on farms.
This echoes recent calls from Oxford University scientists for a tax on red and processed meats in order to tackle the cancers, heart attacks and strokes linked to their consumption.
Extinction rebellion: Climate change protesters block London bridges

Show all 25
Ms Lucas noted that British diets are already shifting away from meat, with one in eight people describing themselves as vegetarian or vegan.
Many scientific studies have highlighted global livestock farming as a major threat to the climate due to the methane and CO2 gases it produces.
However, many farmers oppose the idea of additional taxes, which they say demonise meat unfairly and ignore the positive role livestock play in environmental management.
Register for free to continue reading
Registration is a free and easy way to support our truly independent journalism
By registering, you will also enjoy limited access to Premium articles, exclusive newsletters, commenting, and virtual events with our leading journalists
Already have an account? sign in
Register for free to continue reading
Registration is a free and easy way to support our truly independent journalism
By registering, you will also enjoy limited access to Premium articles, exclusive newsletters, commenting, and virtual events with our leading journalists
Already have an account? sign in
Join our new commenting forum
Join thought-provoking conversations, follow other Independent readers and see their replies