Mekong River region named global biodiversity hotspot by WWF after 367 new species are discovered in two years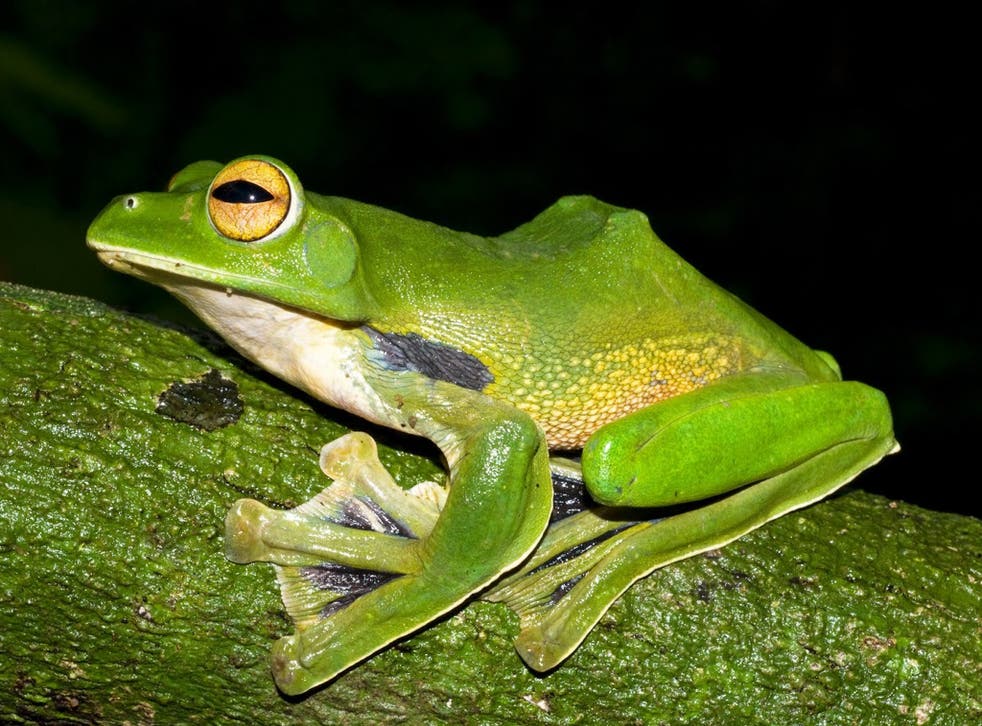 A skydiving gecko, a fish with genitals in its head and a cave-dwelling spider that has lost its eyes are among the 367 new species that have been discovered in the Greater Mekong region of South East Asia over the past two years, according to the WWF wildlife charity.
The region, which includes Vietnam, Cambodia and Laos, is considered to be one of the world's five biodiversity hotspots as it continues to throw up many wildlife surprises despite being threatened by deforestation, the illegal trade in wildlife and climate change, the WWF said.
One of the 15 species highlighted in its report Mysterious Mekong is a new species of flying squirrel (Biswamoyopterus laoensis), discovered in 2013 after being described for the first time from a single animal skin found in a bush-meat market in Laos.
A new species of parachute gecko (Ptychozoon kaengkrachanense), was discovered in the montane evergreen forest in western Thailand's Kaeng Krachan National Park. The camouflage-patterned gecko extends flaps of skin on its flanks and between its toes to help it glide down from branch to tree trunk.
Another new species, the Cambodian tailorbird, was described in 2013 by scientists after it was discovered in plain sight, living in dense shrub on the outskirts of the capital Phnom Penh. Tailorbirds are named after the habit of weaving leaves into a nest and the species has already been listed as "near threatened".
Other exotic animals include:
A tiny, almost transparent fish (Phallostethus cuulong) with its sex organs just behind its mouth. It mates head-to-head, with the male using its "priapium" to hook onto the female.
Griffin's leaf-nosed bat (Hipposideros griffini) is recognised by its grotesque, fleshy nose that assists in echolocation, the sonar-like ability bats use to help them navigate.
Helen's Flying Frog (Rhacophorus helenae), discovered less than 100 kilometres from Ho Chi Minh City in Vietnam. The huge green frog managed to evade biologists until recently by gliding between treetops — using its large, webbed hands and feet — and only coming down to breed in rain pools.
Helen's Flying Frog was found in a patch of forest surrounded by agricultural land, highlighting the urgent need for conservation in lowland forests, said Thomas Gray of the WWF-Greater Mekong's Species Programme.
"Lowland tropical forests are among the most threatened habitats in the world due to human pressures, such as logging and degradation," Dr Gray said.
"While Helen's Tree Frog has only just been discovered, this species, like many others, is already under threat in its fast-shrinking habitat," he said.
Join our new commenting forum
Join thought-provoking conversations, follow other Independent readers and see their replies