Government to set up environmental watchdog to deliver 'green Brexit', says Michael Gove
Environment Secretary says watchdog will enforce green standards following concerns UK's departure from EU 'gravely threatens' fight against climate change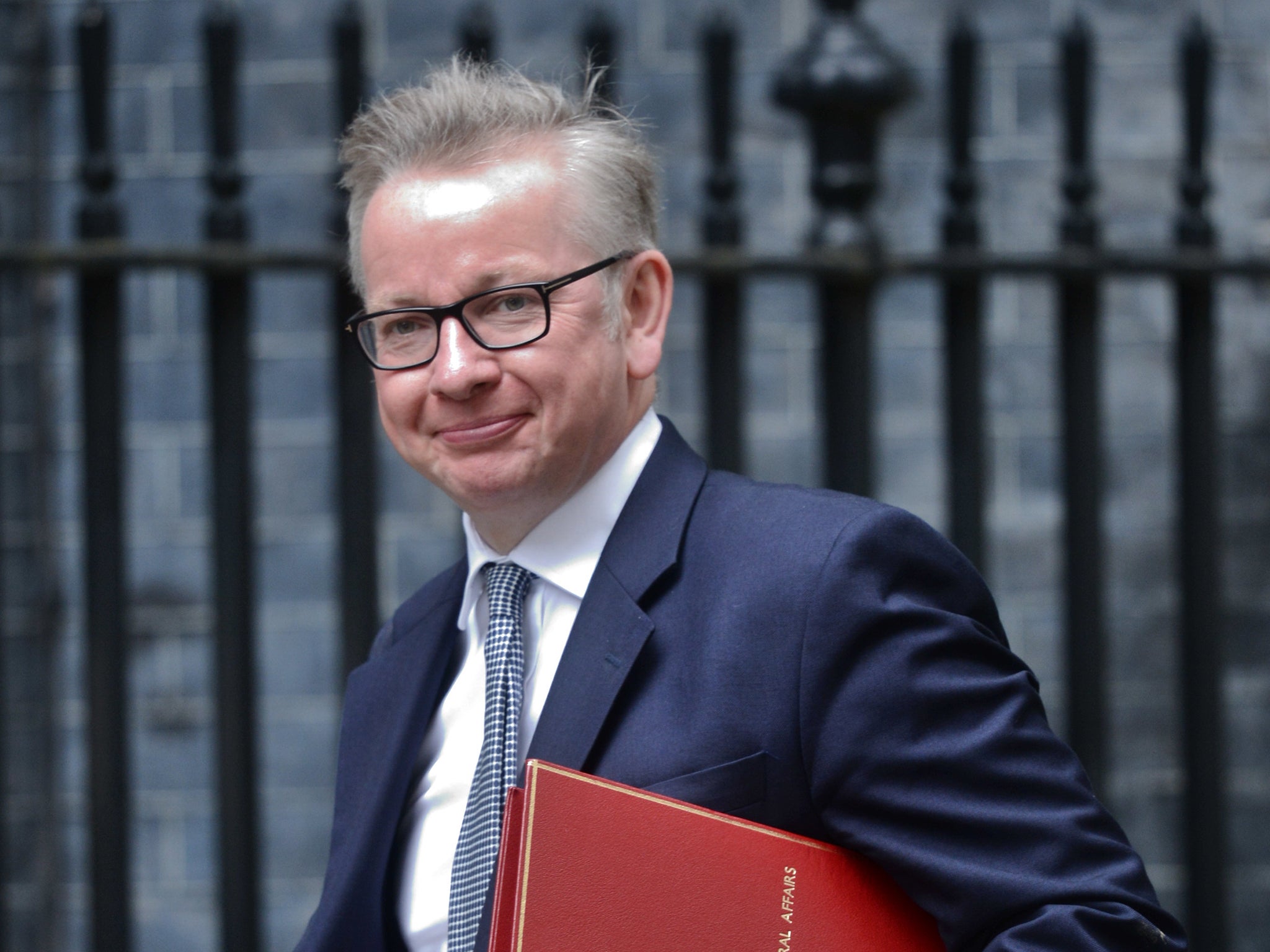 The Government is to establish an independent watchdog to ease fears that Britain's exit from the European Union will harm environmental standards.
Michael Gove pledged the statutory body would "hold the powerful to account" and deliver a "green" Brexit.
The Environment Secretary said the "world-leading" organisation would maintain environmental standards and a national policy statement will "embed" protections for land, water, air and wildlife into policy-making as the UK leaves the EU.
It follows warnings that Brexit "gravely threatens" the UK's fight against climate change amid concerns environmental regulations enshrined in European law will be watered down.
The Government wants to head off amendments to the EU Withdrawal Bill, which will go before MPs for debate on Tuesday.
In an article for The Telegraph, Mr Gove wrote: "Outside the EU, we have an opportunity to learn from both the Commission's successes and failures. We can develop new institutions which do a better job and hold us to higher standards.
"So we will consult on using the new freedoms we have to establish a new, world-leading body to give the environment a voice and hold the powerful to account. It will be independent of Government, able to speak its mind freely.
"And it will be placed on a statutory footing, ensuring it has clear authority. Its ambition will be to champion and uphold environmental standards, always rooted in rigorous scientific evidence.
"We will consult widely on the precise functions, remit and powers of the new body but we are in no doubt that it must have real bite.
"We also need to ensure that environmental enforcement and policy-making is underpinned by a clear set of principles. Environmental principles are already central to Government policy."
Climate change might be worse than thought after scientists find major mistake in water temperature readings
Speaking on The Andrew Marr Show on Sunday morning, Mr Gove rejected the suggestion that Britain's departure from the EU could to lead to certain environmental and food standards being lowered.
It comes after a key adviser to Donald Trump said a post-Brexit trade deal with the US could hinge on the UK scrapping rules set by Brussels, such as regulations on importing chlorinated chicken.
Mr Gove said: "While we do want a trade deal with the United States, we won't be lowering environmental or animal welfare standards.
"Free trade is a good thing, but free trade flounders on the rocks of public opinion if people try to use it as a Trojan horse ... for lowering environmental protections. We are not going there."
Environmental campaigners, scientists and some politicians have voiced serious concerns about the impact Brexit will have on the UK's plans for a greener future.
A group of leading scientists, ecologists and engineers last month wrote to Mr Gove and Brexit Secretary David Davis to warn Britain's departure from the EU could "gravely threaten" climate change protections.
The Environmental Policy Forum, which represents several environmental professional bodies, said the Government's new Brexit legislation did not go far enough in safeguarding environmental laws or offering parliamentary scrutiny of changes.
Last year, Greenpeace UK expressed a "very real fear" that Brexit could lead to "a bonfire of anti-pollution protections", while Friends of the Earth warned clean beaches, air quality and bees were among the factors put at risk by the loss of EU legislation.
Join our commenting forum
Join thought-provoking conversations, follow other Independent readers and see their replies