Buried mink may have contaminated groundwater in Denmark, scientists warn
'It is deeply worrying,' says water industry chief, amid fears it could pose risk to drinking water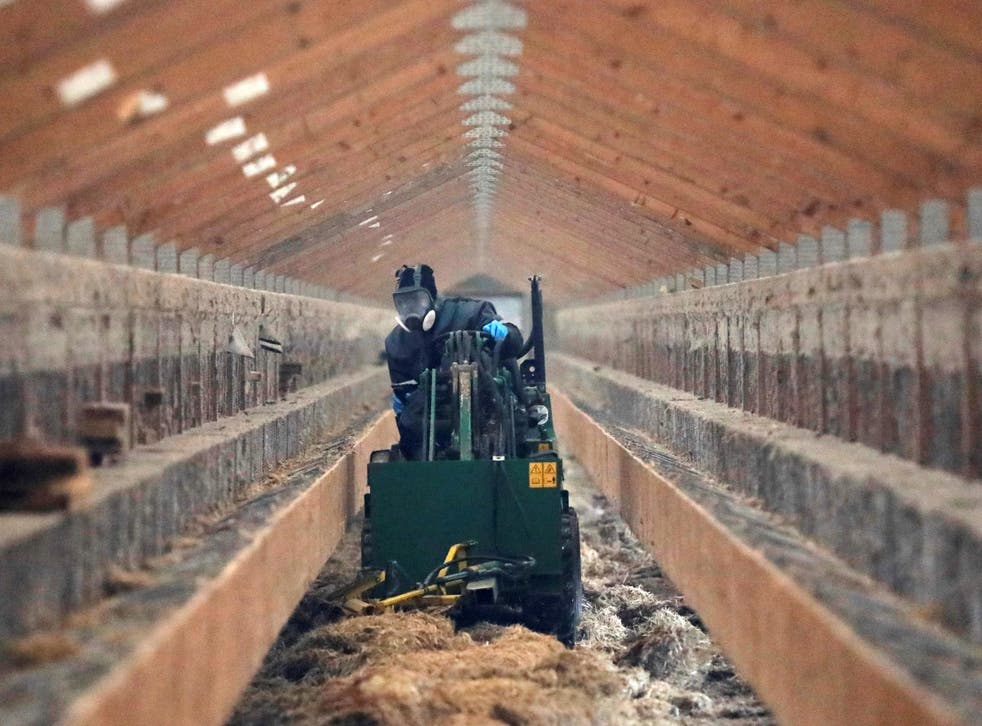 Millions of dead mink that were buried in Denmark to halt the spread of coronavirus may have contaminated groundwater, an official study has reportedly found.
Water industry chiefs are warning it poses a risk to drinking water, and authorities are being to act quickly, Denmark's Radio4 reported.
The Danish government ordered a cull of the country's 17 million mink last month after outbreaks of coronavirus hit hundreds of farms and authorities found mutated strains of the virus among people.
Most of the animals' bodies were buried in pits in a military area in western Denmark under more than six feet of soil.
But some resurfaced from the mass graves as gasses from the decomposition process pushed the mink out of the ground. The government considered digging up them up again to cremate them.
Now, the new study prepared by the Geological Survey of Denmark and Greenland and the Technical University of Denmark says groundwater may already have become contaminated by fluid from the bodies, Radio4 said after seeing a copy of the report.
Before the dead mink were buried, authorities had said the bodies would not pose a risk to drinking water or protected areas.
The Danish Environmental Protection Agency, which commissioned the report, is assessing the environmental impact of the graves, with results expected early next year.
The burial sites, guarded 24 hours a day to keep people and animals away, have drawn complaints from residents about possible health risks. Newspapers have referred to "zombie mink".
"Under a number of assumptions, the upper groundwater may have already been polluted," said Claus Kjøller, state geologist and a researcher behind the report.
One of the pits, in Viborg municipality, northern Denmark, is very close to the local waterworks.
"It is deeply worrying, and it confirms that when we have raised the issues we have raised, then there has been reason for it," said Susan Münster, chairman of Danske Vandværker, the industry organisation for Denmark's water supplies.
"If it flows towards the drinking water, then it poses a huge risk," she told Radio4.
The Danish Environmental Protection Agency did not immediately respond to a request for comment.
A key recommendation of the report is to create a roof over the mink graves as soon as possible to prevent rain from accelerating seepage of harmful substances into the groundwater.
Additional reporting by Reuters
Join our new commenting forum
Join thought-provoking conversations, follow other Independent readers and see their replies